In the Voodoo Magic slot, evil spirits are stirring in a sinister marsh. It's a 5-reel, 40-payline game with lots of bonuses that was made by Pragmatic Play. Either a Mystery Curse, which adds extra wilds, or a Fortune Hex, which replaces all low-value symbols with higher-value ones, are triggered by landing two bonus symbols.
Play Voodoo Magic Online Slot For Free
Voodoo Magic RTP — 94.05%-96.50%
What is RTP in slots?
You need to check the RTP before playing Voodoo Magic, casinos can reduce the percentage of returns to the player.
Play Voodoo Magic For Real Money
Play Voodoo Magic in trusted casinos. We give a guarantee for the casino in the reliable casinos section.
Big Juan
By Pragmatic Play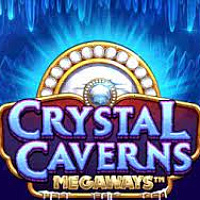 Crystal Caverns Megaways
By Pragmatic Play
Drill That Gold
By Pragmatic Play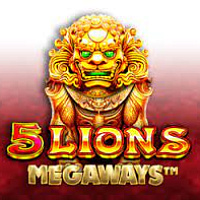 5 Lions Megaways
By Pragmatic Play
Well, I'm impressed with this slot machine, but I just played it, I really liked it and I managed to win 7$, from 3$, that's very decent. Guys I advise you the machine, very cool!!! I am here and you will have a lot of money!!!
It is a pity that there are no jackpots or bonus games. But the theme of the design, of course, is impressive. You will have to spend a little time to figure out the interface, but this will happen unnoticed, since the machine is very exciting.
I am generally very cautious about magic, but I liked the machine, the symbols are thematic, but unfortunately there is no bonus game, no jackpot, no special symbols. The interface is nice, my recommendations
It's a community widget, visit community tab for full experience
RTP, Details & Wager Limits
The Voodoo Magic slot machine's gaming engine consists of 5 reels and 4 rows, which together offer 40 paylines. 3 or more matching symbols or wilds must appear on a payline beginning on reel 1 in order to form a winning combination. Starting at 20c each spin and going up to $100 per spin, the stake amounts are here. To adjust, press the + and - buttons adjacent to the spin button. Voodoo Magic has a higher RTP than most other games at 96.5%. Given the severe volatility, that is also the case. The maximum payout per spin or free spin is 1,000 times your entire bet.
Theme
The design of the Voodoo Magic slot has a sensuous, slightly eerie air about it, which is to be expected from a game with a dark magic theme. A priestess stirring her seething cauldron looks over the reels while being surrounded by voodoo dolls and jars full of snakes and other creatures. The bubbling noises of the swampland and a twangy, guitar-heavy music go well with the cartoonish graphics. When you activate the features, this accelerates. It all reminds me of James Bond's Live and Let Die. A through 9 royals, a ram's head, an animal skull, and a reptile may all be found on the reels. The priestess is the highest paying symbol, paying 1, 2.5, or 10 times your wager if you get 3, 4, or 5 on a payline. Additionally, there is a wild that can spin in stacked pattern. The wild, as usual, replaces everything but the bonus when it contributes to a winner. If you land 3, 4, or 5 of the wild, you can receive payouts of 1.25, 5 or 12.5 times your bet. Voodoo Magic may be played on a smartphone in addition to a desktop computer and a tablet. Even on the tiny screen, the colourful graphics are nicely sharp. The features also hold up well. Play is smooth on the Voodoo Magic mobile slot.
Voodoo Magic Bonus Features
There is a lot going on in terms of features in this humid swampland. There are three different free spin features, each of which includes mystery symbols and guaranteed win amounts, as well as two different modifiers that grant additional wilds or symbol upgrades.
Features of Random Spin
These are activated on any spin in which bonus symbols appear on both the second and third reels. To access one of the two mini features, sel ect one of the two potion bottles: The Mystery Curse feature adds a number of wilds to various random spots on the reels at the conclusion of the spin. The payoff is then calculated with the new wilds in place. All of the lesser value and bonus symbols are eliminated fr om the reels during the Fortune Hex feature. They are changed by new, highly valued symbols that descend. After the most lucrative symbols are in place, a new compensation consideration is made.
Voodoo Magic Screenshots
Free Spins features
You must simultaneously land the bonus symbol on reels 2, 3, and 4 in order to activate the free spins features. Select one of the three playing cards. Which feature you play depends on this. You'll always get five bonus spins. On each free spin, Mystery Symbols are added to all 5 reels. They can change into any symbol during the Voodoo and Super Voodoo Free Spins bonus. They can only change into either the wild or one of the four most lucrative symbols during the Mega Voodoo Free Spins bonus. Feature of the Voodoo Free Spins: at least a 10-times-stake win is assured. Guaranteed win of at least 25 times the bet is a Super Voodoo Free Spins feature. Features of the Mega Voodoo Free Spins include a 50 times minimum guaranteed win. If you don't win the required amount during the first five free spins you're given, you'll earn more, and you'll keep spinning and winning until you do. Finally, you can pay 80 times your total wager to purchase your way into the bonus spins.
This swamp-themed adventure is wonderfully executed, fusing a strong cartoon-style aesthetic with a respectable selection of goodies. There is good action provided by the two mini modifiers and the free spins with upgraded symbols. Voodoo Magic is a very volatile slot, so be careful. Not everyone will be affected by the subject or the extremely high volatility. The maximum win per spin of 1,000 times your total bet is the lone drawback. Voodoo Magic would be much more appealing if that wager multiplied by 5, for instance.
Great graphics

Bonus round

Free Spins
The Voodoo Magic return to player rate is 96.5%.
The top payout per spin is 1,000 x your total stake.
Trigger the Free Spins features then pick from the 3 cards.