With Black Gold Megaways, Stakelogic invites you on a journey that is sure to captivate you for many hours. Black gold is known to mean crude oil, and this was discovered many centuries ago in the steppes of Central America. This would actually make it immediately clear where the journey is going.
Play Black Gold Megaways Online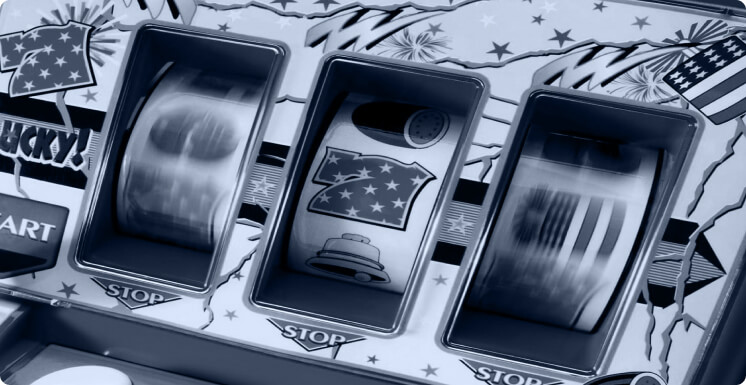 Start the game
Black Gold Megaways for Money
Heyspin casino operates from 2017 and is licensed by MGA. The brand has a questionable reputation till today.
I do not recommend this slot Black Gold as you will never win. The slot has ridiculous variance and the RTP is pretty low.
Black Gold Megaways is one of the best slots of Megaways. It is fun to play and has some great graphics.
The slot is one of my favourites and I play it all the time. However, you need to play it smart with the budget, as the volatility is too big.
It's a community widget, visit community tab for full experience
Black Gold Megaways - Site review
When you play Black Gold Megaways online, the renowned provider Stakelogic literally sends you into the desert. What is waiting for you there, which functions have been built in and what profits you can expect in the best case, we will now deal with all these questions in detail.
Structure and course of the game
Like all Megaways slots, Black Gold also offers you an extraordinary structure. There are no five reels here, as is otherwise known from online machines, but six. The number of symbols per reel is also special. Up to seven can occur, whereby there are motifs at the same time that occupy several positions - or expand on the roles.
There are four other symbols above the six main reels. For a change, you don't have to set win lines yourself, because the number of winning paths determined by Stakelogic and BTG is set automatically here and varies depending on the round or game mode. In the bonus rounds you have significantly more chances.
Before you can start looking for the black gold, you have to determine the stake when playing online Black Gold Megaways as usual. The journey can begin for as little as 20 cents. If you are one of the braver players, of course, there is nothing to prevent you from approaching the maximum bet of 40 euros per round. As you will see, the paytable will automatically adjust to the value.
As should now be clear at the latest, Black Gold Megaways is not rocket science either. The handling can be described as simple, because only a few steps are required before you spin the reels and, in the best case, you can secure your first profits soon. The release can be played in various partner casinos that have been working successfully with Stakelogic for years.
What is Black Gold Megaways about?
The way to play Black Gold Megaways online leads to Central America - more precisely to the steppe. Here you also have a direct encounter with animated vultures and colorful chameleons that have placed themselves next to the reels.
More wild animals and all kinds of things that are essential for oil production await you on the reels themselves. As usual, some of the symbols provided take on special tasks. Which functions you will face in detail, more information about this in a moment. You really don't have to be a genius to guess the game theme of Black Gold Megaways. More steppe than here is really not possible - and you will also get to know a tycoon who will introduce you to the fine art of the oil business. Ideally, all the motives together lead to incredible payouts. A look at the pay table will help you get an overview of the odds and features.
Experience shows that you don't have to wait too long for big wins at Black Gold Megaways. This is mainly due to the fact that up to 117,649 combinations are rated. The number of winning ways varies from round to round. Especially during the Black Gold Megaways free spins there are numerous opportunities that you can build on. So it shouldn't take long for you to be successful too. You don't have any influence on it yourself, but at least we want to tell you which extras will support you this time. Stakelogic fans already guessed it: With so many special features, boredom is guaranteed!
Black Gold Megaways Screenshots
All Black Gold Megaways functions at a glance
If there is one thing we can immediately sign for Stakelogic and Big Time Gaming, it is maximum creativity. This is particularly evident when it comes to the bonus functions. Black Gold Megaways of course did not do without jokers, scatter symbols and free spins. However, the slot has a whole lot more to offer. Here is an overview of the most important features:
Basic Wilds: Red dynamite sticks appear again and again in the basic game and, in their function as a joker, help you to universally complete combinations. Just one wild card is enough to generate several prizes in the best case scenario.
Multiplier Wilds: The said dynamite sticks are also available in rich gold at Black Gold Megaways. These wilds show up in all game modes and not only provide the supplement, but also multiply all standard wins by factors of up to x10.
Scatter: The winding tower must appear four times in any position in order to provide you with 12 free spins. If more towers appear in the mode, additional free spins are added at the back.
Bonus features: A total of five symbols can trigger the feature in the main game. Now multipliers, a doubling of profits, stacked wilds and other extras appear randomly.
Of course, you don't have to be a born oil tycoon to take control of your luck at Black Gold Megaways and secure a few wins quickly. If there's one thing the slot doesn't lack, chances are. Stakelogic grants you up to 117,649 in cooperation with Big Time Gaming. You could hardly ask for more from a new generation slot machine.
Megaways lines

Nice design

Free Spins and Bonus Round
You can play Black Gold Megaways for free on our website without putting the money into it.
You can get the free spins bonus by landing four or more scatters on the reels.
Black Gold Megaways is available to play on both mobile and desktop devices.
You don't have to download any software to give this slot a spin.