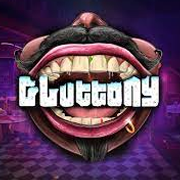 In a city without limits, it's only fitting that they've released a slot game called Gluttony, offering an abundance of excitement. With 3,125 paylines, a 96.09% RTP, and a maximum jackpot of 32,000x, Nolimit City has truly outdone themselves.
Gluttony RTP — 92.10%-96.09%
What is RTP in slots?
You need to check the RTP before playing Gluttony, casinos can reduce the percentage of returns to the player.
Play Gluttony For Real Money
Bushido Ways xNudge
By Nolimit City
Das XBOOT
By Nolimit City
Dragon Tribe
By Nolimit City
El Paso Gunfight
By Nolimit City
Prepare to be blown away once again by Nolimit City's latest masterpiece. Gluttony delivers a massive jackpot, an immersive theme, and an extensive range of bonus rounds and features that will leave you craving for more. It's a complete package that offers everything you could possibly desire in an online slot.
Gluttony offers the chance to win substantial prizes, even in the base game, but brace yourself for the challenge of quadrupling up your symbols. Prepare for a thrilling experience of high volatility slot action at its most intense.
Get ready for another visually stunning and artistically designed online slot catered to the sophisticated player.
It's a community widget, visit community tab for full experience
Now, let's talk about the unique features of this game. Brace yourself for cascading symbols like you've never seen before. As the symbols fall down the reels, burgers magically grow in size. It's a marvel of cascading symbol technology brought to you by Nolimit City. And that's not all - there are two types of scatter symbols: silver and gold. Different combinations of these scatters will unlock various bonus rounds. Keep an eye out for the intriguing 'xZone' feature, but we'll delve into that a bit later.
Nolimit City is known for their abundance of features, and Gluttony is no exception. You'll encounter the wild pot feature, a golden bells free spins bonus with Order Up! Re-triggers, and an intriguing element called 'Fedcon 1'. What could Fedcon 1 possibly be? Let's hope it's not as intense as Defcon 1!
Game Play
Mechanics
Symbol Upgrades
Bonus Scatters
Free Spins
Golden Bell Spins
Gluttony Screenshots
FEDCON 1
Game Play
Initially, calculating payouts in Gluttony may seem confusing, but I recommend letting the game handle it for you and simply enjoying the experience. Thankfully, Nolimit City is a trustworthy developer, so there's no need to worry. Let's take a look at the base payouts: A full payway of five pizza symbols pays 10 times the bet, while the hamburger is worth 6 times, mac 'n' cheese is valued at 4 times, dessert rewards 3 times, and a pint of beer is the lowest at just 2 times for all five symbols.
As for the lower-paying symbols, don't expect to see the typical royal cards. Instead, blocks of cheese, plates of vegetables, sushi, salmon, and even another potato and cheese salad represent the lower-paying symbols. These symbols offer varying payouts ranging from 1.2 times to 0.4 times, with the cheese symbol being the highest and the edam salad symbol being the lowest.
When it comes to betting ranges, Gluttony offers plenty of options. The minimum permitted wager is €0.20, while the maximum is €100.00 per spin. Rest assured, there are intermediate bet sizes available to cater to players with different bankrolls.
Mechanics
Now let's delve into the gameplay mechanics, starting with a 5x5 playfield that offers 3,125 payways. This means that every possible path from left to right is active for potential prizes. It's a double-edged sword, though, as frequent wins are likely, but don't expect all of them to be substantial.
Symbol Upgrades
When a winning combination is removed from the reels, the symbols involved are destroyed, and the remaining symbols cascade down to fill the empty spaces. During this process, any symbol that drops down will double in value. For example, the pizza symbol, normally worth 10x for a payline, will suddenly be worth 20x instead!
Bonus Scatters
Gluttony features two types of bonus scatter symbols: silver bells and golden bells. Silver bells can appear on reels two, three, and four, while gold bells can only land on reel three, with a maximum of one per spin. Free spins can be triggered by any combination of three scatter symbols.
Free Spins
Depending on the combination of triggering scatters, you'll experience slightly different variations of the typical bonus round:
3x Silver Bells: Eight free spins of 'Order Up!'
1x Gold Bell + 2x Silver Bells: Ten free spins of 'Double Up!'
2x Gold Bells + 1x Silver Bell: Twelve free spins of 'Triple Up!'
3x Gold Bells: This combination is only possible after triggering one of the other features, as the golden bell only appears on the third reel. It adds six additional spins of 'Quadruple Up!' and activates a 4x multiplier. Talk about gluttony!
During the 'Order Up!' free spins, every golden bell that lands will add two more free spins and increase the global multiplier by 2x.
The 'Double Up!' free spins function similarly, but you start with ten free spins and a 2x multiplier right from the beginning. With one golden bell in your arsenal, you only need two more to trigger the legendary 'FEDCON 1' free spins!
Likewise, the 'Quadruple Up!' free spins offer 12 initial free spins with a 4x multiplier. With just one more golden bell, you can initiate 'FEDCON 1' mode.
Golden Bell Spins
When a golden bell lands on reel three, you'll receive two free re-spins with a 2x multiplier. If another golden bell appears during either of these spins, you'll be granted two additional re-spins and the multiplier will increase to 4x. And if a third golden bell lands, you'll unlock the highly coveted FEDCON 1 mode!
Gluttony Screenshots
FEDCON 1
By collecting three golden bells in any of the previous free spin modes, you will activate the esteemed FEDCON 1 mode. This is a clever nod by Nolimit City, as popular culture often misrepresents DEFCON 1 as the highest level of alertness, when in reality, DEFCON 1 signifies the most critical state of readiness.
In FEDCON 1, which stands for FEED CONDITION 1, golden bells can land on all four of the first four reels. Furthermore, they will collect all the food symbols on the connected outer reel, preventing the greedy character from devouring all the grub before you can claim it for your prize money!
Gluttony, crafted by the innovative team at Nolimit City, is an extravagant banquet of audacious and unconventional gameplay.
Unique theme

Innovative gameplay mechanics

High win potential
Limited appeal

High volatility

Complex payout calculation
Yes, Gluttony Slot is compatible with both iOS and Android devices, allowing you to enjoy the game on your mobile phone or tablet.
Gluttony Slot has an RTP of 96.09%, which indicates that, on average, players can expect a return of 96.09% of their total bets over an extended period of gameplay.
Yes, Gluttony Slot offers various bonus features, including symbol upgrades, cascading symbols, and different types of free spins triggered by scatter combinations. These features enhance the gameplay and provide opportunities for increased winnings.