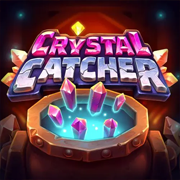 Crystal Catcher, developed by Push Gaming, is an exciting casino slot that transports players into a dazzling cave brimming with shimmering crystals. The game revolves around the lucrative mining of these crystals, and to aid players in their quest for wealth, a helpful Wild Beetle accompanies them throughout their stay.
Play Crystal Catcher Online Slot For Free
Crystal Catcher RTP — 94%-96.30%
What is RTP in slots?
You need to check the RTP before playing Crystal Catcher, casinos can reduce the percentage of returns to the player.
Play Crystal Catcher For Real Money
Play Crystal Catcher in trusted casinos. We give a guarantee for the casino in the reliable casinos section.
Tiki Tumble
By Push Gaming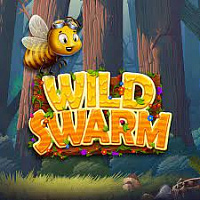 Wild Swarm
By Push Gaming
Mount Magmas
By Push Gaming
Nightfall
By Push Gaming
It's a community widget, visit community tab for full experience
Crystal Catcher
Crystal Catcher Slot Review
Mechanics
Crystal Catcher is a video slot featuring 7 reels and 7 rows. Winning combinations are formed by landing 5 or more symbols of the same type in a cluster, either vertically or horizontally. Players can choose to place bets ranging from a minimum of 0.10 to a maximum of 100. The game offers five different RTPs (Return to Player percentages), with a default RTP of 96.30%. However, game operators have the flexibility to utilize lower RTP options of 95.30%, 94.30%, 90.30%, or 88.30%. Crystal Catcher boasts a medium volatility, and players have the potential to win up to 10,000 times their initial bet.
Embarking on this captivating gaming adventure amidst the glistening crystals, players can take advantage of several fantastic features to enhance their chances of securing bigger wins. These features include Cascade, Wild Symbol, Crystal Symbol, Bonus Crystal Symbol, Crystal Catcher, Instant Prize Symbol, Free Games, Ante Bet, and Bonus Buy.
Crystal Catcher Slot Information
The game immerses players in a crystal-themed environment, following an enthusiastic crystal-loving beetle into a mesmerizing cave. The backdrop showcases a mining scene, illuminated by a scattering of lanterns. On the reels, players encounter a plethora of exquisite crystals that serve as the game's paying symbols. Crystal Catcher can be enjoyed across various devices, including tablets, desktops, and mobile phones. By landing clusters of 5 or more symbols of the same type, players activate the cascade feature, leading to potentially rewarding outcomes.
The paying symbols in Crystal Catcher are crystals adorned in shades of purple, blue, green, pink, yellow, and red. Forming a winning cluster with 16 or more identical symbols can yield payouts ranging from 12.5 times to 100 times the initial bet. The game incorporates a beetle as the wild symbol, while the purple orb represents the crystal symbol. Additionally, the scatter symbol is a golden crystal enclosed in a gilded cage. During gameplay, players may also encounter instant prize symbols. Now, let's explore the functionalities of the game's features.
Cascade Feature
Once you form a winning cluster, the cascade feature activates. This causes the symbols involved in the win to vanish from the reels, allowing new symbols to drop down and potentially create additional winning combinations.
Wild Symbol
The game includes a wild symbol that assists in forming more winning combinations. It can substitute for all symbols except the scatter and crystal symbols. There are two types of wild symbols: the regular beetle and the golden beetle. Each regular beetle has its own multiplier, starting at 1X and increasing by 1X whenever it participates in the crystal catcher feature. The current multiplier is applied to any wins in which the wild symbol is involved.
Crystal Symbol
If you land a crystal symbol simultaneously with a wild beetle symbol, the catcher feature triggers. The crystal symbol itself does not award any payouts.
Bonus Crystal Symbol
Represented by the scatter symbol, this symbol activates the free games feature when it appears alongside a wild beetle symbol. It does not offer any direct payouts.
Crystal Catcher Feature
When a wild beetle symbol appears together with a scatter, instant prize, or crystal symbol, the crystal catcher feature is triggered. The wild beetle starts with a multiplier of 1X, which increases by 1X for each collection of instant prize, scatter, or crystal symbols. Whenever the wild beetle collects one of these symbols, it leaves behind a wild golden beetle in that position. The wild golden beetle also inherits the multiplier from the wild beetle. The multiplier applies to winning combinations and instant prizes collected. If multiple beetles contribute to a win, the multiplier is applied to all of them.
Instant Prize Symbol
During your spins, you may encounter instant prize symbols, which can be collected by landing a wild beetle simultaneously. These symbols can carry values of 1X, 2X, 3X, 5X, 10X, 20X, 30X, 50X, 100X, 200X, 300X, or 500X. Each time a wild beetle collects an instant prize symbol, its multiplier is applied to the win. After the payout, the multiplier increases by 1X, and a wild golden beetle takes the place of the collected instant prize symbol.
Free Games
When a wild beetle collects a scatter symbol, you receive a notification that free games will commence once the current spin session concludes. After all winnings are paid and no more cascades occur, you are awarded 7 free spins. The wild beetle remains on the reels throughout the entire bonus game, but the wild golden beetles disappear with each new free spin. The multiplier continues to increase by 1X for each collection made, persisting throughout the remaining spins.
Crystal Catcher Screenshots
Bonus Buy
For players seeking immediate access to the features, Crystal Catcher offers a bonus buy option. There are two choices available:
75X: This option activates the regular free games with a single normal wild beetle. By selecting this option, the RTP increases to 96.50%.
275X: Opting for this option triggers the super free games, also accompanied by a single normal wild beetle. The super free games provide enhanced opportunities to land instant prize symbols, crystal symbols, and the three highest paying symbols. By choosing this option, the RTP increases to 96.53%.
Similar to NetEnt's series of slots that share a common concept but differ in volatility, Crystal Catcher presents a game based on a similar concept to its predecessor, Fire Hopper. However, Crystal Catcher shifts from high volatility and a maximum win of 50,000X to medium volatility and a maximum win of 10,000X. This adjustment welcomes a wider range of players to enjoy its fantastic set of features. In place of a frog, we now have a beetle as our helpful companion, diligently collecting instant prizes, scatters, and crystal symbols.
Engaging Theme

Cluster Pays Mechanic

Multiple Features

Bonus Buy Option

Increasing Multipliers
Volatility Shift

Lower Maximum Win

Subjective Theme Preference
Crystal Catcher offers a default RTP of 96.30%, but game operators can choose lower RTP options of 95.30%, 94.30%, 90.30%, or 88.30%.
To activate the free games feature, you need to land a wild beetle symbol together with a bonus crystal symbol or a scatter symbol.
Yes, Crystal Catcher is available to play on various devices, including mobile phones, tablets, and desktop computers.