Attention rock lovers! Play 'n GO comes with a new slot machine that revolves around the British rock band Def Leppard. This slot is called Def Leppard: Hysteria. Rock music or a rock band is often the subject of slots, just look at Lordi Reel Monsters, Guns N Roses or Ozzy Osbourne.


Play Def Leppard: Hysteria Online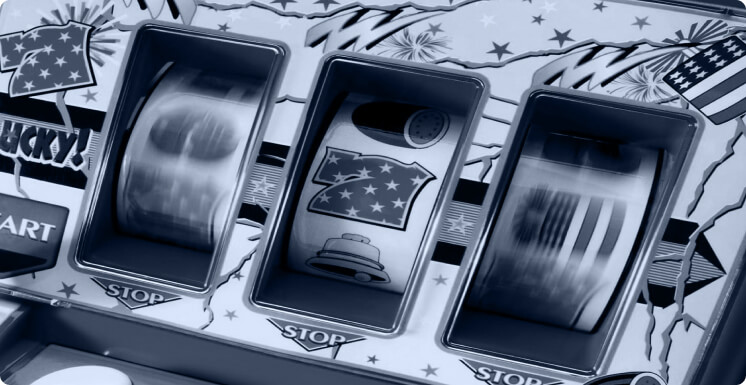 Start the game
Def Leppard: Hysteria for Money
Heyspin casino operates from 2017 and is licensed by MGA. The brand has a questionable reputation till today.
It's a community widget, visit community tab for full experience
Def Leppard: Hysteria - Site review
Def Leppard: Hysteria is played on a 5×7 field in which you win by making clusters of the same symbol. Their biggest hits such as Pour Some Sugar On Me are reflected in the features of the slot machine and ensure that you can win back up to 10,000 times your stake.
The bet starts at €0.10 and you can bet a maximum of €100 per round. The payout percentage of the slot machine scores nicely above average with 96.27%. Is the Def Leppard: Hysteria slot as good as the band itself or is it a cheap cover?
How does the slot machine work?
In Def Leppard: Hysteria there are no paylines but you win by making clusters. A cluster must consist of at least 5 identical symbols that land above/next to each other on your playing field. The position where the cluster is formed does not matter.
Once the slot has fully started up, you will be greeted with some rough music and you will feel like you are at a concert. You can start playing right away. The bet defaults to €1.50. You can adjust this using the options below the playing field.
Def Leppard: Hysteria has a total of 10 different symbols. Of these, 9 symbols have a paying function. The remaining symbol is a special symbol that you need to trigger some features of the slot machine.
Bonus features from Def Leppard: Hysteria
In the intro, we already let you know that the greatest hits of Def Leppard play a major role in the features. You can read below what they are, what they do for you and how you trigger the features.
Cascade
Every time a winning cluster lands on your playing field, you trigger the Cascade feature. This removes winning cluster from your playing field and replaces it with new symbols. This continues until no newer cluster is created.
wild symbol
The special symbol in Def Leppard: Hysteria acts as a Wild, among other things. He therefore replaces all other symbols, making it easier to create a cluster. The Wild can land anywhere and at any time in your playing field.
Break It Up
If no winning cluster lands in your round, the Break It Up can be triggered randomly. The symbols are then moved to another spot and 3 to 6 Wilds are added to your playing field.
Fire Me Up
Before you start your game round, a random symbol is chosen by the game. If you then make a cluster with this symbol, the Charge Meter will be filled. If you manage to fill this meter with 4 clusters within the same Cascade, 3 to 6 Wilds will be dropped anywhere in your playing field.
Pour Some Sugar On Me
On the playing field, the word "Sugar" is spelled over 5 playing spaces. Each round the letters are in a different place. If a winning cluster lands on one or more letters, the relevant letters light up.
If you have triggered all letters with clusters, you will earn 5 Free Spins. During this feature the other features are also active and instead of regular Wilds there are Dropping Multiplier Wilds in the game.
Each Cascade causes the Wild to move downwards. Every time the Wild goes down, that Wild's multiplier increases by 1. If you make a cluster with multiple Wilds, the highest multiplier will be applied to your winnings.
Sugar Me Sweet
Finally, the Suger triggers Me Sweet at random times if no winning cluster lands in the playing field. In this feature, 6 to 9 random symbols are chosen and in the Charge Meter. This will trigger the Fire Me Up and Dropping Multipliers.
Def Leppard: Hysteria Screenshots
Def Leppard: Hysteria is a slot game that is very entertaining. Right from the start you get the feeling as if you are going to a Def Leppard concert. The symbols fit well with the slot machine and the soundtrack is almost genius.
The betting range is wide enough that players of any budget can play Def Leppard: Hysteria. The maximum win of 10,000 times the bet makes the slot definitely worth trying out, who knows, you might be the lucky one who closes with that amount!


High volatility

Big win opportunity

Nice graphics and sound effects
The minimum bet is 10 cents.
The maximum win is x10000.
Yes, the slot has a mobile version.