Derby Wheel is the new slot from Play'n GO. At first glance it is quite unclear what the theme is exactly, but we found out that Derby Wheel revolves around a horse race. With the Neon colors, we got a flashback to Neon Wild, but this slot has more to offer than you expect.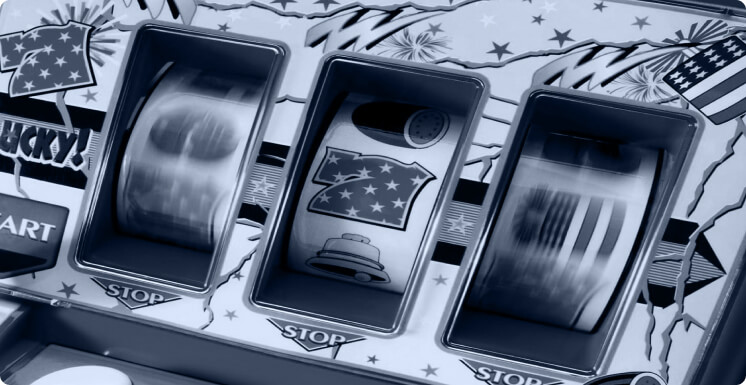 Start the game
Heyspin casino operates from 2017 and is licensed by MGA. The brand has a questionable reputation till today.
It's a community widget, visit community tab for full experience
Derby Wheel - Site review
You play Derby Wheel on a classic 3×3 field with 5 static paylines. In the base game you can only win back 25 times your stake, but thanks to the Horse Racing feature you can increase this to a maximum of 2,240 times your stake. You can bet from as little as €0.05 and you can bet a maximum of €100 per round.
The payout percentage is higher than average at 96.20% and we are very curious about what Derby Wheel has to offer. As mentioned before, the slot machine has more to offer than you would expect. You can read everything you need to know about the slot machine and what we think about it in this review.
In the base game of Derby Wheel, winning is quite easy on this small playing field. Make sure that 3 identical symbols land on a payline. The combinations only apply if they are made from left to right.
Once Derby Wheel has started, you can get started right away. The bet is already set for you at €1.50, but you can always adjust the bet at any time using the options that you find below the playing field.
Derby Wheel contains only 6 different symbols, 5 of which have a paying feature. The 7 is the symbol with the highest value, the lemon has the least value. The symbol that has no paying function is special. You need this to trigger 1 of the features of the slot machine.
Derby Wheel Bonus Features
In this kind of small, classic slots, the number of features is often scarce or even completely absent. Also in Derby Wheel are not many features, but they are present. You can read below what they are, what they do for you and how you trigger them.
Fortune Wheel
The special symbol in Derby Wheel is the Scatter. If 3 of these land in your playing field, regardless of whether they land on a payline or not, you will trigger the Fortune Wheel. From this you can trigger 1 of the 2 features with which you can win great prizes: Horse Racing or Big Wheel.
Horse Racing
Let's start with the Horse Racing feature. So you can trigger this via the Fortune Wheel, but you can also get the feature with the Big Wheel. There are 4 horses in a race and you can bet in 4 ways here:
No Bet: by not betting on one of the horses and thus skipping the race, you are guaranteed to win a prize of 40 times your stake
Win (low variance): bet on the winning horse and win 800 times your stake
Exacta (medium variance): pick the winner and number 2 in the correct order and win up to 1,800 times your stake
Trifecta (high variance): pick the top 3 in sequence and up to 2,240 times your stake
Big Wheel
When the Fortune Wheel gives you the Big Wheel, a new wheel will appear. You get 1 chance and on this Big Wheel you can win cash prizes up to 200 times your stake or you can trigger the Horse Racing.
Derby Wheel Screenshots
With this type of classic slot machine, we always have a hand in the arm, because they can hardly be compared with other video slots. They just work differently and that's a fact you can't change. Graphically, Derby Wheel is a bitch, although the symbols are a bit confusing compared to the theme. Yet this horse racing slot is graphically a lot better than Racetrack Riches Megaboard, for example.
The betting range is very wide allowing players of all calibers to take their chance, regardless of their budget. The maximum win in the base game is very disappointing with 25 times your stake, and we do not find the maximum win of 2,240 times the stake to be anything to write home about.
The features are nice, provide variation in the game, but that's about it. This slot can't beat the thrill of live horse racing. We would have liked to see other features such as Wilds or Free Spins.
Wheel of fortune with prizes up to 200x

Horse racing with 4 betting options

Win up to 2240x (10m chance)
Beware of Regulated RTP Ranges
The top tier RTP of the Derby Wheel is 96.2%.
This is a high volatility release from Play'n Go.
You can win up to 2240 times your stake.