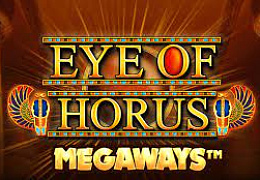 Eye of Horus Megaways is an online slots game from Blueprint Gaming. The game manufacturer belongs to the Gauselmann Group and the old slot is an old Merkur Casino classic. If you have always wanted to play a Merkur slot, then you should definitely check out the Eye of Horus Megaways Casino game.


Eye of Horus Megaways RTP — 78%-95.49%
What is RTP in slots?
You need to check the RTP before playing Eye of Horus Megaways, casinos can reduce the percentage of returns to the player.
Play Eye of Horus Megaways For Real Money
Play Eye of Horus Megaways in trusted casinos. We give a guarantee for the casino in the reliable casinos section.
Dragon's Treasure
By Merkur
Eye of Horus
By Merkur
Flames of Egypt
By Merkur Slots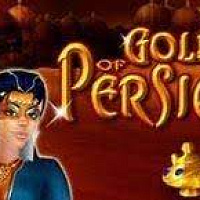 Gold of Persia
By Merkur
Try to collect as many Wild symbols as possible. Not only do they expand, but they give you up to 7 free games. More wilds means more free games, which in turn gives you bigger wins.
To unlock big prizes, you need to match multiple symbols on an activated payline. These multiple slots with multiple paylines give you more payout options than you've ever experienced.
The free demo of this game is a must for all newbies. If you are a pro, it is better to opt for the Eye of Horus Megaways demo first so that you have a tried and tested and confirmed decision whether you want to invest real money in this game.
It's a community widget, visit community tab for full experience
Eye of Horus Megaways
Eye of Horus Megaways Slot Review
How to play Eye of Horus Megaways?
The Eye of Horus Megaways Casino Slot is a simple game of chance with straightforward game mechanics. This also applies to the modern Megaways variant. It gets really exciting when your casino wins free spins. But in the base game, thanks to the Megaways, a lucrative win is always possible.
The Megaways feature does not fundamentally change the character of the game. But the determination of winnings is completely different than in the classic without Megaways. Each round determines how many Megaways apply. The profit evaluation is then made on this basis. Eye of Horus Megaways is a slot with a very high volatility, so you have the opportunity to win very big. On the other hand, it can always happen that you play for a long time without making a profit.
Eye Of Horus Megaways Game
If you enjoy simple slots with a nostalgic charm, the Eye Of Horus Megaways Slot Machine is for you, albeit with a very modern feature built in. But at its core it is still a simple classic that offers a lot of fun. On the built-in paytable you can get to know all symbols and game rules very easily. Beginners in particular should take a few minutes to study the paytable in peace. At 95.49 percent, the payout ratio is perfectly fine, but not exactly spectacular. There are other slots on the market that have significantly higher payout percentages, for example the bloody NetEnt slot Blood Suckers. Eye of Horus Megaways Online Slot is an exciting slot game that has a very traditional soundtrack.
If you like the old slot machine sound from pubs and arcades, you've come to the right place with this machine. But don't expect real music. For many fans of the great Merkur classics, however, this is not important at all. In any case, the slots with the simple and catchy tinkling are very popular with many casino fans.
Many gambling fans still believe that the Merkur games have completely disappeared from the German market. That is largely true, but not entirely. With Eye of Horus Megaways, there is now another game that is essentially a Merkur classic and is also available in online casinos in Germany. This is definitely good news.
What are the features of Eye of Horus Megaways?
In the Eye of Horus Megaways Video Slot, it is possible to win free spins. As with many other slots, this requires getting the scatter symbol at least three times. As a reward there are twelve free spins. In the free spins it is possible to increase the value of high-paying symbols significantly with the Horus. The more Horus appears, the more symbols become more valuable. This can make the free spins extremely lucrative. During our test, we found several times that the free spins usually produce the highest winnings. In addition, with a bit of luck, the Horus also brings a few additional free spins, so that it is possible to experience significantly more than twelve free spins in a row. The free spins feature is particularly exciting, so you should always hope that a few free spins will be activated. The feature is explained in great detail on the paytable, so even beginners can immediately understand every detail. This was common with the old Merkur slots very early on.
What are the symbols in Eye of Horus Megaways?
Eye of Horus Megaways has a slightly different game mechanic due to the new feature, but the symbols have not changed. Horus is still the main character in the game. The Eye of Horus also appears as a separate symbol. The scatter symbol is a golden gate.
Otherwise, there are various Egyptian symbols as high-paying symbols and a few letters with Egyptian decorations as low-paying symbols. Horus is the wild symbol in Eye of Horus Megaways slot, substituting for all symbols except the scatter symbol. The basic structure of the machine is quite comparable to most other slots in online casinos. Blueprint Gaming deserves special praise for the fact that the graphics are very elaborately designed. This gives the game a nice look, which overall does a lot to create an exciting atmosphere while playing.
What features are in the base game?
In Eye of Horus Megaways there are no special features directly in the base game. But of course, a big difference to the standard version of this slot is that Megaways are built in. In concrete terms, this means that in each round you have the opportunity to use up to 15,625 ways to win in order to achieve success.
With a bit of luck, you can even win a huge prize. The Megaways feature is not very popular by chance. With this casino bonus feature it is possible to win 10,000 times your stake in the base game. Not many slot machines offer the opportunity to advance to this magnitude in terms of winnings.
The Eye of Horus Megaways slot machine is a simply designed slot game, also in the modern Megaways variant, so the fans of the old Merkur slots will have a lot of fun with this game as well. Anyone who has always liked the old classic and missed features in the base game should definitely take a look at the new version. The Megaways offer significantly more action in the base game.
Conclusion
The Eye of Horus Megaways Slot is a very nice variant of the old classic by Merkur, which is now offered under the Blueprint Gaming brand. But Blueprint Gaming belongs to the Gauselmann Group, so the connections are immediately clear to every insider.
The Megaways is a real highlight. The slot has a high volatility and therefore sometimes leads to very high winnings, but sometimes also to long series without success. If you're an old Merkur fan or wonder why the old Merkur classics are legendary, you should definitely try Blueprint Gaming's new Eye of Horus Megaways slot.
Eye of Horus Megaways Screenshots
The Megaways mechanic is used in Blueprint Gaming's online slot machine called Eye of Horus Megaways. Up to 25,000 ways to win are available for each spin. Expanding wilds, symbol substitutions, and a free spins feature are among the features.
Megaways

Fair RTP

Great Graphics
Egypt topic can be boring
Yes. There are casino providers who offer a demo version of the Eye of Horus slot. You can then test the game risk-free and feel your way around it.
Basically, playing Eye of Horus is easy. There are ten paylines in total. This means that every slot player has a really good chance of winning big at Eye of Horus. Important: The more paylines, the higher the stake.
No. This slot does not offer that. However, Eye of Horus lovers can always look forward to free spins. We'll keep you up to date on that.
There are casino providers who have a bonus with additional Eye of Horus free spins in their program. So, there is no direct Eye of Horus slot bonus. However, free spins can also be counted as such at the end.