The Flames of Egypt slot machine dives into the Egyptian theme. There are now "countless" slots in the gambling world that deal with Egyptian mythology.


Flames of Egypt RTP — 78%-95,96%
What is RTP in slots?
You need to check the RTP before playing Flames of Egypt, casinos can reduce the percentage of returns to the player.
Play Flames of Egypt For Real Money
Play Flames of Egypt in trusted casinos. We give a guarantee for the casino in the reliable casinos section.
Eye of Horus
By Merkur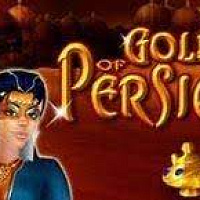 Gold of Persia
By Merkur
Knockout Wins
By Merkur
Magic Mirror Deluxe 2
By Merkur Slots
The slot is not bad, I didn't see much success in it - but for me this slot is playable, I rarely go into it, but I still go! generally had few decent slots, usually low-disp slag. But lately they have improved a lot.
Good slot. The topic is, of course, hackneyed to the point of horror, but you can play, and the bonus program can normally distribute by multiplication. A friend here caught x1000, and I pulled out a maximum of x200. Not a fountain, of course, but better than nothing, right?) So try it yourself, suddenly you like it, and there is a good chance of drifting here.
It's a community widget, visit community tab for full experience
Flames of Egypt
Flames of Egypt Slot Review
How to play Flames of Egypt slot machine online
To start with, you should play Flames of Egypt for free to familiarize yourself with the possible bets and winnings. Gaming is not really difficult, however, as the slot has the usual Merkur control elements.
The minimum bet on the slot machine is only five cents. It goes up to a maximum of 10 euros. The slot machine should therefore primarily appeal to recreational players. The maximum win on the Flames of Egypt slot machine is estimated at 5,000 times the game amount.
Strategy & Tricks at Flames of Egypt Slot
From our point of view, it is important when playing that you use the gamble feature carefully, i.e. less. Just try to take the profits with you and not constantly take a new risk. Stake increases are only recommended if the free spins have brought you a whopping plus.
Flames of Egypt slot paylines
The 20 paylines that give single returns your spin win are evaluated from left to right. We have compiled the following all profitable Flames of Egypt pictures, assuming a stake of one euro.
RTP and volatility
The Merkur slot machine has quite a high variance. It will take you a certain amount of time to earn the desired profits. Jumping into free play mode is quite difficult. On average, 500 spins are announced here before you can play Flames of Egypt for free.
The certified payout rate of 95.96 percent is typical for a Merkur slot machine.
What bonuses are there?
The Merkur Games are rarely used by online casinos in the promotional sector and if they are, then it is usually not the Flames of Egypt that is in focus. You will rarely find bonuses, i.e. free spins.
Conclusion
Flames of Egypt slot is a very solid slot, nothing more nothing less. Special highlights are missing. But it doesn't get boring while gaming. On the plus side, the wild wins all come with a multiplier that can even be "heavy, positive" at best. But you only get the full profit effect in the free spins mode.
During the free spins, several components interact positively. The re-spins combined with the win multiplication ensure high payouts. Visually and technically, the programmers have shown their class without presenting any innovations. The RTP value is just under 96 percent on a fair level. The low maximum bet of only 10 euros is somewhat disappointing.
Flames of Egypt Screenshots
Particularities
The Egyptian goddess is at the center of Flames of Egypt. They truly have magical abilities. As a wild, it can fill up all paylines and also provides them with a multiplier. Depending on how many times the goddess appears, the winnings are doubled, quadrupled, eightfold or even 16x.
The scarab runs along the reels as a scatter symbol. If you have it three times in front of you, you can continue playing Flames of Egypt for free, with 10 Free Spins. During the free spins, the Super Spin feature is activated. The winning images remain. For all other symbols there is a re-spin with a possible profit increase. The re-spins run until no further win is added.
As usual, the gamble functions cannot be missing from the Merkur slot. You can multiply smaller profits via the card gamble or the gamble ladder.
Get ready for a fascinating journey to Egypt where you'll accompany the Egyptian Queen in her search for the missing amulet part, Scarab. The recognizable Egyptian symbols, gods, and other figures are brought back in Flames of Egypt. It is a video slot that encourages users to learn more about this ancient country's vibrant culture. The game includes the typical 5 reel configuration and 20 paylines. Free spins, multipliers, wild and scatter symbols, as well as a gamble feature are just a few of the features that are included in it.
Wild Wins with multiplier

Free Spins Mode
Yes, as usual with the newer generation of online slots, the game was designed directly for smartphone and tablet use. You can find the slot in every casino app, as long as the provider works with Merkur as a partner.
No. The random mechanics of the slot machine cannot be outwitted.
The question can be answered with a clear "yes". All well-known Merkur online slots are safe and reliable with fair chances of winning.