Immortal Romance is one of the most successful and popular video slots on the Microgaming platform, receiving unambiguous recognition from players.


Play Immortal Romance Online Slot For Free
Immortal Romance RTP — 70%-96.86%
What is RTP in slots?
You need to check the RTP before playing Immortal Romance, casinos can reduce the percentage of returns to the player.
Play Immortal Romance For Real Money
Ninja Magic
By Microgaming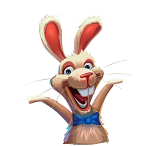 Rabbit in the Hat
By Microgaming
Fish Party
By Microgaming
Sweet Harvest
By Microgaming
Immortal Romance slot Big Wins
Immortal Romance slot invites players into a world of eternal love, dark secrets, and thrilling adventures. With its captivating vampire-themed storyline, immersive gameplay, and lucrative features, this slot offers an enchanting experience that will keep players on the edge of their seats. In this article, we explore the maximum win potential of the Immortal Romance slot and present a list of the biggest wins achieved by daring players, showcasing the irresistible charm and rewarding possibilities that await in this captivating tale of forbidden love.
What is the max win in Immortal Romance?
The maximum win in the X5000 slot is if you catch all the "drops", but I never managed to do it. The maximum I reached was 3 "drops". But in bonus games I reached x1200.
Top max wins in the slot Immortal Romance.
Our selection of big wins in bonus games and with luck to catch "drops".
Unknown player - X2000
An old video where the player was lucky to catch 4 drops on the sides, which closes all lines and gives a skid at x2000.
Jarttu84 - X2500
Another example of how the game is decided not by bonuses, but by drops, which gave an incredible drift and a win of 15 thousand euros.
CasinoDaddy - X2600
The player caught the bonus game in the first room, where they give 10 free spins with x5 multiplier. And on almost the last spin he scooped a great deal!
Unknown player - MAX WIN
The video is not credible. Neither I nor you will probably be able to repeat it, but you can review this coveted epic moment again.
It's a community widget, visit community tab for full experience
Immortal Romance
Immortal Romance Slot Review
The plot of the slot is an attempt to beat the love of a simple mortal for a vampire. In theory, the storyline is not revealed in any way at the moments of the game, and in general, it is foolish to put any meaning in slot machines. But we will be pleased with a rather varied and rich gameplay, backed up by a masterpiece soundtrack.
The slot has in its arsenal 243 pay lines, 4 types of bonus games, as well as one special mode - Wild Desire.
The bonus round is triggered if you get 3 or more scatter symbols. Having received a bonus for the first time, only Amber will be available to you, which will give 10 free rounds with a 5x multiplier. As you gain game experience, additional games for other characters will become available to you
Immortal Romance Bonus
Immortal Romance Screenshots
Immortal Romance Bonus
Immortal Romance offers 4 types of bonus games. Very often, players are faced with a choice - which one is better, which one gives more, which one is more stable and what should be launched as a result? The answer is that it doesn't matter what you choose, the result of the bonus game is already known in advance after 3 scatters appear. And the ability to choose / provide a choice is more likely made for game interest and interactivity. If you want to get results quickly - choose Amber, if you want to savor - put Sarah with 25 games.
Immortal Romance Screenshots
Slot players consider the Immortal Romance machine to be a classic and cult favourite. Immortal Romance uses the same gaming platform as Microgaming's Thunderstruck 2, but offers more potential rewards. Another choice is the official slot for the TV show Game of Thrones (also by Microgaming), which has four free spins features.