Relax Gaming's online slot machine Money Train was a huge hit in the game market, and the developer is now back with a highly anticipated sequel. The new online slot machine Money Train 2 has the same look and feel and bonus format as the original game, but with a few updates that are sure to please fans of the original game.
Play Money Train 2 Online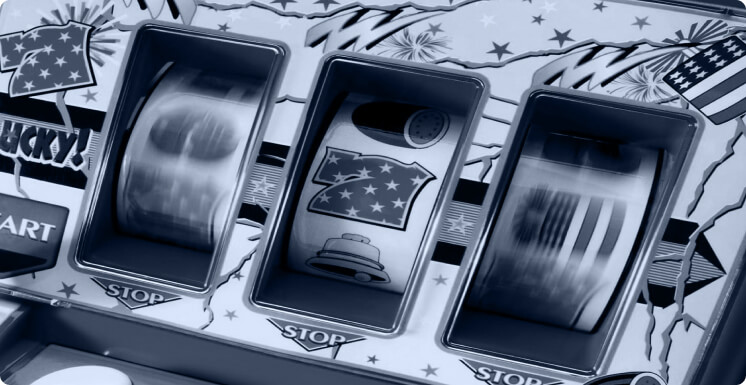 Start the game
Heyspin casino operates from 2017 and is licensed by MGA. The brand has a questionable reputation till today.
It's a community widget, visit community tab for full experience
Money Train 2 - Site review
The Money Train 2 slot machine was developed by the developer Relax Gaming. The slot is made in the genre of Steampunk, Science Fiction and is available for users of computers, phones and tablets.

It's always hard to get close to the sequel to a smash hit slot machine. Players loved the first one for good reason, so how much do you update or change?
Money Train 2 has a more modern look and aesthetic than the first game. It also seems to have a grittier feel and more of a steampunk aesthetic. This is definitely a huge improvement over the first Money Train slot machine, which makes for a more immersive online gaming experience.
How to play Money Train 2
The game interface is slightly different from the original game and this time everything you need is under the reels. Here, we'll take a closer look at everything you need to know in advance to play Money Train 2 slot. Experienced players can quickly skim this part or move on to the next one. The game interface is slightly different from the original game, and this time everything you need is located under the drums. Here, we take a closer look at everything you need to know in advance to play Money Train 2. Experienced players can quickly skim this part or move on to the next.
Skull with exhaust pipes is the wild symbol in this game and it can substitute for all the usual symbols to help you form winning combinations. It also pays the same as the highest paying Necromancer symbol, which is 20 times your stake of 5 on a payline.
If you scroll further down, you can read all about the bonus features, and the illustrations can also help clarify the situation. Then you can set your bet level from 20p to £ 20, and this is done using the plus and minus symbols under the reels. You can also turn on / off the game sound using the speaker icon and enable the fast play option using the double arrow icon on the left side of the spin button. Finally, you can set up the auto play function from 10 to 1000 auto spins, and even here you can choose endless spins.
Money Train 2 RTP, Variance and Tech Data
Set in a dusty old desert city, Money Train 2 is played with 5 reels, 4 rows and 40 ways to win just like the original game. In this sequel, everything has been strengthened and strengthened, and it has a lot of potential.
The game is even more volatile than it was the first, but you can win up to 50,000 times your stake here, which is a big jump from the good potential already in the original game. The RTP has also increased slightly and you will still profit from 98% RTP if you buy the bonus round.
By the way, there are many more special characters modifiers in the bonus round and you can also increase the customization with 2 extra drums. The bonus round can take a long time to start, however, and you will need a little patience to appreciate it.
Bonus Functions of the Slot
If you land three or more matching symbols on one of the game's 40 paylines, you can win. The most generous symbol in the game is the Necromancer and offers a payout equal to 20 times your stake. The game also offers the same main prize for a combination of five.
There is a re-spin feature that is triggered when two regular bonus symbols appear on the reels. Each of the symbols shows a multiplier that is added together, and re-spins are awarded until you hit a win. Every time a non-winning spin occurs, your multiplier increases by 1x. As soon as you land a win, this multiplier will be applied to your prize.
There is also the Money Cart bonus which is a favourite from the original Money Train slot machine. When this bonus is active you start with 3 free spins. Every time you land a symbol the free spins counter is reset. The round only ends when the counter reaches 0.
Every symbol that lands on the reels has a special function:
• Bonus: a price between 1x and 10x
• Golden Bonus: a price between 20x and 200x
• Pay: adds a multiplier to all current symbols on the reels
• Collector: displays its own value and then collects the values ​​of all other symbols to update its total value
• Collector / Payer adds a multiplier to all other symbols and adds the sum of all other symbols to its own total
• Sniper: doubles the value of up to 8 bonus symbols
• Summoner: revives a character that has already been used
• Reset Plus: Increases the starting number of free spins by 1. So, when you trigger this bonus for the first time, a new symbol causes the free spins counter to be reset to four. The second time, the re-spin counter is reset to five, and so on.
• Persistent Payer: adds a multiplier to all symbols with each spin
• Persistent sniper: doubles the value of up to 8 symbols with each upcoming spin
• Persistent collector: collects all multipliers of the symbol and adds them to its own total with each subsequent spin
As you can see, with all the crazy function symbols in the free spins' bonus, it is completely understandable that there is a top price of 50000x. Of course, it's the really high paying symbols (the persistent ones are very difficult to trigger). It would take a lot of luck to land them, but if you do, you can expect a very impressive payout.
Play the Free Demo
Not all gamblers enjoy taking the real deal right away, and this is very understandable. You can try the free demo version of the game first and then decide. This way, you will have enough time to familiarize yourself with the gameplay and move to the next level when you feel comfortable.
Money Train 2 for Mobile and Tablets
Like all modern slot games, Money Train 2 slot is fully optimized for mobile and tablets. You can play anywhere. You can easily play the slot on Android phones or tablets or use an iPhone or iPad if you prefer. The game works great on any device, so you are not limited to the devices you can use.
Similar Slots
There are some similar slot you need to check out, if you enjoy playing Money Train 2:
· Money Train is the first game in the series and is definitely worth a try if you enjoyed the sequel. The spaghetti western melody is pretty catchy, and the ride is almost as changeable as the game at hand. However, the main game is even more tedious here as there are no features to break it. You can win up to 20,000 times your stake, which is a solid figure and the bonus round is also very fun here.
· Sticky Bandits - takes the Wild West concept to the next level with massive jokers that can land on reels 2 through 4. These jokers cover 2 reels and are 5 symbols high. They feature a masked bandit or a woman, and you will also have access to the free spins feature with sticky jokers. This is a Quickspin creation that is worth trying if you enjoy a lot of crazy action. Bonus Train Bandits - has a coil under the bridge and a train will roll for you with various bonus features. There is one cart for all 5 reels, and you can get 100x instant winnings from the carts as well. Train Robbers can also run wild symbols on the reels, and the big highlight is the bonus round where the train carries multipliers and losing spins do not reduce the free spins.
Money Train 2 Screenshots
While Relax Gaming's original Money Train slot machine was a huge hit, this online slot machine blows it out of the water. The free spins bonus is absolutely amazing even if you fail to land the symbols with the highest payout. Just the fact that there are so many ways to land bonus winnings will keep you happy.
We also have to admit that the first Money Train looks a little dated by today's standards of slot machines. So, the new look of Money Train 2 is a huge improvement. The game has beautiful graphics and a theme where the bonus features match the story of the game perfectly, so Money Train 2 is certainly a slot machine worth playing.
Re-spins with a progressive multiplier

Free spins with 11 special symbols

High volatility and maximum winnings of 50,000 times

Bonus purchase increases RTP up to 98%
The maximum bet has been reduced so that the maximum payout is equal to the first game.
Money Train 2's payout rate ranges from 96.4% to 98%.
The largest payout you can land in Money Train 2 is worth 50,000x.
Money Train 2 is a slot machine with very high volatility.
Yes, there is a free spin bonus that is triggered by three bonus symbols. It starts with 3 spins and is reset to 3 every time an additional symbol lands on the reels.
Money Train 2 is definitely the better-looking slot machine of the two games, and it has a much bigger top prize, with a lot more going on in the free spins. That's not to say the original Money Train slot machine isn't fun, but the sequel is definitely an improvement.