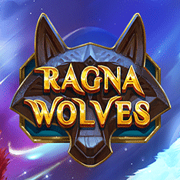 Embark on an epic adventure to the realm of Ragnarok and join mighty wolves in their relentless pursuit of the sun and moon. Inspired by Old Norse mythology, RagnaWolves is an exciting video slot developed by Yggdrasil Gaming.
Play RagnaWolves Online Slot For Free
RagnaWolves RTP — 96.1%
What is RTP in slots?
You need to check the RTP before playing RagnaWolves, casinos can reduce the percentage of returns to the player.
Play RagnaWolves For Real Money
Play RagnaWolves in trusted casinos. We give a guarantee for the casino in the reliable casinos section.
Vikings Go To Valhalla
By Yggdrasil Gaming
Cannonade!
By Yggdrasil Gaming
Champions of the Underwo…
By Yggdrasil Gaming
Vikings Go To Hell
By Yggdrasil Gaming
It's a community widget, visit community tab for full experience
Theme
In your quest for massive wins, RagnaWolves presents a host of features that can lead to prizes of up to 10,000 times your bet. Unleash the power of WildEnergy™, which introduces wild multipliers and sticky wilds to the reels, increasing your chances of forming winning combinations. Activate the Golden Bet feature for guaranteed wilds on every spin, adding an extra layer of excitement to your gameplay. Exercise patience as you await the natural trigger of the free spins, or take matters into your own hands and instantly activate them through the buy feature.
Discover the full potential of RagnaWolves and embark on an exhilarating journey filled with thrilling features and the opportunity to claim significant rewards. Are you ready to face the challenges and triumph in this mythical Norse adventure?
Gameplay
To enjoy a seamless gaming experience while playing RagnaWolves slot, it's important to ensure that your mobile device or computer/PC has a stable internet connection. This will ensure smooth gameplay without any interruptions. Your objective as a player is to spin the reels and aim to land winning combinations. The game features a 5-column grid, with each column holding 3 symbols, and it utilizes 243 ways to pay, providing ample opportunities for wins.
The betting options in RagnaWolves are adjustable, allowing you to choose your preferred wager amount. You can place bets ranging from as little as €0.10 up to a maximum of €100 per spin. To access the bet settings, simply click on the "Cash Bet" display. Once you have selected your desired bet amount, close the settings panel and click the Spin button or press the Spacebar to start the game. Additionally, the RagnaWolves online slot offers an Autoplay feature, where you can choose to play continuously for a predetermined number of spins or even indefinitely with different autoplay settings.
By following these simple instructions, you'll be ready to embark on your journey into the mythical world of RagnaWolves and have an enjoyable gaming experience.
Symbols and Payouts
In the RagnaWolves slot game, there are a total of 8 regular symbols. Creating winning combinations with these symbols is simple: you just need to match identical icons on 3 or more successive reels, starting from the leftmost reel, to receive a win. To understand the payout rules in detail, you can refer to the game's paytable.
The low-paying symbols in the game are represented by Runes in various colors: Green, Blue, Pink, and Yellow. When you land 3 to 5 matching symbols of these Runes, you will receive payouts ranging from 0.1x to 0.5x your stake.
On the other hand, the high-paying symbols in RagnaWolves slot include:
Moon god: Offers payouts of 0.2x, 0.4x, and 1x your stake.
Winter 7 Fiery Wolves: Provides payouts of 0.4x, 0.8x, and 1.5x your stake.
Sun goddess: Grants payouts of 0.5x, 1x, and 2x your stake.
The game also features two types of sticky wilds: Countdown Wilds and Multiplier Wilds. Both of these wild symbols can substitute for all regular symbols and are only found on the middle three columns of the grid. Additionally, there is a "Free Spins" scatter symbol that can appear on reels 2, 3, and 4 during the base game, triggering the bonus games.
RTP & Volatility
For those interested in the gameplay of RagnaWolves, the slot offers straightforward symbol payouts and bonus modes. It is important to note that the game features super-high volatility, which means that wins may be less frequent but potentially more significant. Additionally, the average RTP (Return to Player) of RagnaWolves is 96.10%.
Bonus Features
RagnaWolves offers several exciting bonus features, including the WildEnergy™ engine, free spins, and the option to activate the Golden Bet or Bonus Buy features.
WildEnergy™
The game introduces two sticky wilds that remain on the reels for additional spins, enhancing your chances of winning.
Multiplier Wilds
These wild symbols land exclusively on the central column and trigger respins as long as winning combinations are formed. The multiplier wilds have progressive values, starting from 2x, and increase with each consecutive payout following the lazy caterer's sequence. However, the multiplier resets after a losing spin.
Countdown Wild
The Countdown Wild appears on the 2nd and 4th columns, displaying a number between 2 and 4. This number represents the number of RagnaWolves bonus respins you will receive if the wild is part of a winning combination.
RagnaWolves Free Spins
By landing 3 scatter symbols, you will activate 10 bonus spins with additional wilds. The wild symbols function the same way during the free spin rounds, using the same bet amount as the triggering spin.
Golden (Ante) Bet
Activate this feature to increase your stake by 10x, ensuring guaranteed wilds on every base game spin.
RagnaWolves Screenshots
Bonus Buy
With the Bonus Buy feature, players have the option to instantly trigger one of two RagnaWolves free-play versions:
10 free spins at 100x the bet, featuring a resetting multiplier wild after each losing spin.
13 bonus games for a stake of 500x, where the multiplier wild does not reset between losing free spins. These bonus features add depth and excitement to your gameplay in RagnaWolves.
Ragnawolves WildEnergy's gameplay aspect is solid, but it wouldn't have hurt to give the bonus round a little something extra and further distance it from the main game.
Unique Theme

Sticky Wilds

Free Spins Feature
High Volatility

Limited Base Game Features

Limited Availability
Yes, RagnaWolves is optimized for mobile play and can be enjoyed on various mobile devices, including smartphones and tablets.
No, RagnaWolves does not feature a progressive jackpot. However, the game offers other exciting bonus features that can lead to significant wins.
Yes, RagnaWolves provides flexible betting options, allowing players to adjust their bet size to suit their preferences. The bet settings can be accessed within the game interface.