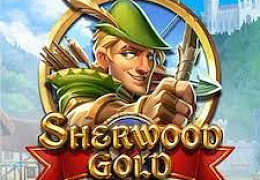 Step into the legendary Sherwood Forest with the Sherwood Gold casino slot from Play'n GO, featuring the iconic figure of Robin Hood, a character steeped in English folklore. Robin Hood, a skilled archer and swordsman, is known for his deeds of stealing from the rich to provide for the poor. In this slot game, you'll also meet his companions, Friar Tuck and Little John, as well as the character of Maid Marian, who adds a fresh dimension to the classic tales.
Play Sherwood Gold Online Slot For Free
Sherwood Gold RTP — 78%-96.20%
What is RTP in slots?
You need to check the RTP before playing Sherwood Gold, casinos can reduce the percentage of returns to the player.
Play Sherwood Gold For Real Money
Play Sherwood Gold in trusted casinos. We give a guarantee for the casino in the reliable casinos section.
The Green Knight
By Play'n GO
Clash of Camelot
By Play'n GO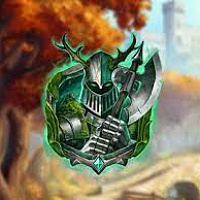 Return of the Green Knig…
By Play'n GO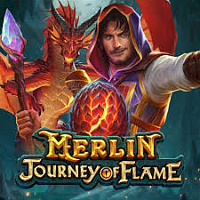 Merlin: Journey of Flame
By Play'n GO
It's a community widget, visit community tab for full experience
Sherwood Gold
Sherwood Gold Slot Review
How to play
The game offers the chance to land money bags filled with gold, delivering cash prizes of up to 2,000 times your bet. Additionally, the Free Spins feature allows you to increase your winning potential by taking aim and shooting arrows at targets. It's time to grab your bow and venture into the heart of the English forest.
Slot Layout
Sherwood Gold presents a five-reel casino slot set in a natural landscape with picturesque houses.
Base Game
Sherwood Gold is a video slot with 5 reels, 3 rows, and 20 paylines. The minimum bet is 0.2, while the maximum bet reaches 100. The default game offers an RTP of 96.20%, although there are versions available with RTPs of 94.20%, 91.21%, 87.20%, and 84.20%. The game boasts high volatility, with a maximum win capped at 6,500 times your bet. Achieving the maximum win is a rare feat, occurring only once in approximately 859 million spins.
As you venture into Sherwood Forest, don't overlook the game's key features, including the Wild Symbol, Cash Bag Feature, Shoot The Targets, and Free Spins.
Sherwood Gold Slot Information
Robin Hood has been portrayed in various forms of media, from Disney's animated version where he's a cunning fox to Kevin Costner's depiction in "Robin Hood: Prince of Thieves," a 90s blockbuster. In Sherwood Gold, the game transports you to a charming English village surrounded by green grass, traditional houses with brick roofs, and distant snow-covered mountains that add a touch of the picturesque.
The game offers instant prizes in the Cash Bag feature, where landing 9 money bags anywhere on the reels can reward you with 2,000 times your bet. Regular wins are achieved by matching 3 or more symbols on any of the 20 paylines, and you can enjoy the game on mobile phones, tablets, and desktops.
Symbols
The lower-paying symbols 10, J, Q, K, and A offer rewards ranging from 0.2 to 0.65 times your bet for a 5-of-a-kind win. On the other hand, the higher-paying symbols, featuring Friar Tuck, Little John, Marian, and Robin himself, provide winnings ranging from 1 to 7.5 times your bet for a full winline. The Wild Symbol, represented by a grand white castle with red towers, substitutes for all regular symbols, paying an impressive 25 times your bet for a 5-symbol win. However, it does not replace the Scatter Symbol.
Sherwood Gold Slot Features
Max Win:
Sherwood Gold offers the potential to win up to 6,500 times your bet.
Features:
The game boasts several enticing features, including the Wild Symbol, Cash Bag Feature, Shoot The Targets, and Free Spins.
Shoot The Targets: A unique feature with nine targets, seven of which display multipliers or Cash Bag boosters.
Wild Symbol: The Wild Symbol, symbolized by the majestic white castle, substitutes for regular symbols, paying 25 times your bet for a 5-symbol win.
Cash Bag Feature: Brown money bags filled with gold coins can appear on the reels, offering instant cash prizes ranging from 1 to 2,000 times your bet. In Free Spins, this feature provides extra rewards.
Free Spins: Triggered by landing 3 Scatter Symbols, Free Spins come with an engaging archery game called Shoot The Targets. Shooting at brown targets can reveal Free Spins, win multipliers, or Cash Bag boosters. The multiplier enhances regular wins on paylines, and the Cash Bag booster increases Cash Bag prizes by up to 3 times. The Free Spins commence with the number of spins won during the archery game.
Sherwood Gold Screenshots
Free Spins
Free Spins are enhanced with boosted Cash Bag prizes and a win multiplier. Each arrow that lands during this feature grants an extra spin, with a maximum of 110 spins possible. The win multiplier applies exclusively to wins achieved on paylines, not the Cash Bag prizes.
Sherwood Gold invites players to embark on an exciting adventure in the heart of Sherwood Forest, alongside the legendary Robin Hood and his band of merry outlaws. The game's captivating graphics and design transport players to the lush landscapes of Sherwood Forest, immersing them in the rich world of Robin Hood. Play'n GO has successfully captured the essence of this iconic folklore, creating a game that strikes a balance between reality and Disney's animated adaptation.
Engaging Theme

Varied Features
Rare Max Win

Potentially Lower RTP

High Volatility
Yes, Sherwood Gold Slot is fully optimized for mobile play and can be enjoyed on smartphones and tablets.
The probability of landing the maximum win in Sherwood Gold is exceptionally low, with a 1 in 859 million spins chance, making it a challenging goal to achieve.
Sherwood Gold, like most slots, relies heavily on luck, and there are no guaranteed strategies to ensure wins. It's important to play responsibly and within your budget.