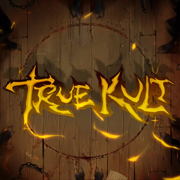 Step into the enigmatic world of True Kult, a fresh casino slot offering by Nolimit City. In this immersive experience, players find themselves amidst a secluded gathering, partaking in a unique ritual. Cults, groups bound by reverence for a figure or object, wield influence that can shape beliefs and actions.
Play True Kult Online Slot For Free
True Kult RTP — 92.10%-96.09%
What is RTP in slots?
You need to check the RTP before playing True Kult, casinos can reduce the percentage of returns to the player.
Play True Kult For Real Money
Play True Kult in trusted casinos. We give a guarantee for the casino in the reliable casinos section.
Dead Canary
By Nolimit City
Folsom Prison
By Nolimit City
Punk Rocker
By Nolimit City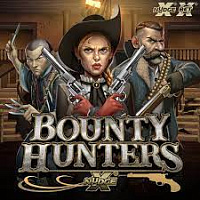 Bounty Hunters
By Nolimit City
It's a community widget, visit community tab for full experience
How to play True Kult
While some cults have wielded this power responsibly, history also highlights darker instances like The Manson Family. Now, it's time to unveil the core of this mysterious cult.
Embark on a thrilling gaming journey, where wins of up to 23,237 times your wager await. Achieve this feat through the aid of Tarot Multipliers, the intense Baptism By Fire, and the enigmatic True Believer Wilds. The game's visual design draws parallels with the iconic Book of Shadows. Let's dive into the statistical aspects that fuel this captivating adventure.
Base Game and Devotee Footsteps
True Kult is a captivating video slot creation by Nolimit City, sporting 5 to 6 reels, 3 rows, and an initial 243 ways to achieve victory. Players can opt for wagers ranging from a minimum of 0.20 to a maximum of 100. The game offers three distinct RTP settings: a default 96.06%, or alternatively, operators can choose lower RTPs of either 94.09% or 92.10%.
Showcasing high volatility, the potential jackpot stands at an impressive 23,237 times the bet. On average, this maximum win occurs once in every 8 million spins, while wins surpassing 100 times the bet transpires approximately every 899 spins. The activation of the bonus game unfolds roughly once every 219 spins.
As you delve into this enigmatic cult realm, a multitude of remarkable features awaits. These include the captivating Baptism By Fire, Scatter symbols, transformative True Believer Wilds, Tarot Multipliers, The Seance, Sacrifice Spins, the enigmatic Left Hand Path, the strategic xBet, and the engaging Bonus Buy.
Design and Symbols
The True Kult slot design immerses players in a world of devotion and mystique, portraying a congregation of fervent devotees. Behind the reels, hints of participants' feet create an atmosphere of anticipation.
The game's ambience resonates with a blend of bird chirping and evocative melodies, evoking tension, intrigue, and a touch of unease to set the perfect tone. Compatibility extends across devices, embracing notepads, desktops, and mobiles. Forming a winning combination involves landing at least 3 identical symbols on adjacent reels, starting from the leftmost reel.
Symbol Values
Among the lower-paying symbols, T, L, V, K, and A grace the reels. Securing a win with 6 identical symbols ranges from 1.5X to 2.5X the bet. On the other hand, higher-paying symbols encompass cult members adorned with backgrounds in blue, grey, green, purple, and yellow. Aligning 6 identical symbols yields a payout of 2.75X to 5X the initial bet. A distinctive plectrum-shaped symbol acts as the scatter symbol, while additional spins introduce Tarot Multipliers, Stacked symbols, and the transformative True Believer Wilds. Now, it's time to explore the functionality of these captivating features.
Feature Insights
The Seance:
Baptism By Fire: During spins, stacked symbols make their presence felt, displaying a randomly selected symbol type. These stacks might unveil any of the higher-paying or scatter symbols during the base game, with the potential appearance of skull wilds in the bonus game.
Scatters: Landing 2 scatter symbols activates reel 6, expanding the ways to win to 729. If 3 or more scatter symbols emerge concurrently, the stage is set for one of the enthralling bonus games.
True Believer Wilds: Upon opening reel 6, the True Believer Symbol takes the spotlight. This three-stacked emblem transforms into a randomly selected high-paying symbol, triggering the transformation of low-paying symbols on reels 2-5 into wilds. These wild symbols enhance winning combinations by replacing other paying symbols.
Tarot Multipliers: With the emergence of reel 6, Tarot Multipliers enter the scene. Boasting multipliers like 5X, 10X, 15X, 20X, 50X, or 99X, these multipliers amplify wins they're part of. Upon landing, a high-paying symbol type is unveiled. If unused during its initial appearance in the bonus game, the multiplier remains sticky throughout the Sacrifice bonus game.
The Seance Feature
Upon securing 3 Scatter Symbols, the intriguing Seance feature materializes. 7 free spins become yours, accompanied by three All Seeing Eye frames. Symbols ensconced within these frames split into two, with frames migrating among reels 2, 3, 4, and 5 during the spins. As this bonus game commences, reel 6 unfurls with tarot multipliers and true believer symbols. Each wild symbol arrival not only awards an extra All Seeing Eye frame but also grants an additional free spin. If a wild emerges within a frame, it transforms into two wilds, yet only one extra frame is allocated.
Sacrifice Spins
Upon the base game's revelation of 4 scatter symbols or the landing of 1 scatter symbol on reel 6 during The Seance, the entrancing Sacrifice Spins ensue. 10 free spins beckon, along with four All Seeing Eye frames. During spins, symbols within these frames undergo doubling transformations. While similar conditions apply, the bonus game distinguishes itself by rendering sticky tarot multipliers that persist throughout the game, impacting the reel with each symbol appearance.
Left Hand Path
Achieving the game's zenith, a win of 23,237X the bet activates the Left Hand Path, a triumphant display.
xBet Feature
By investing 3X the wager, the xBet feature unlocks. Enjoy amplified chances of triggering Seance and Sacrifice Spins - four and six times, respectively. This strategic move accompanies an RTP of 96.14%.
Bonus Buy Option:
For immediate feature gratification, embrace the bonus buy option. Select from three choices, each with distinct effects:
68X: Engage The Seance bonus game. RTP stands at 96.19%.
400X: Indulge in the Sacrifice Spins bonus game. RTP reaches 96.30%.
234X: Embrace the Lucky Draw, offering a 50/50 chance of Seance or Sacrifice Spins activation. RTP equals 96.32%.
True Kult Screenshots
Mobile Use
The True Kult slot has been designed with mobile use in mind, offering a seamless and engaging experience on various mobile devices. Whether you're using a smartphone or tablet, you can enjoy the True Kult slot game with ease. The game's responsive design ensures that the interface and gameplay adapt to different screen sizes and orientations, providing a user-friendly experience regardless of the device you're using.
Transitioning from the realm of gunslingers in the Bounty Hunters slot, Nolimit City's True Kult transports players into an intriguing world of devotees and mysteries. As seen in their previous exemplary creations like Mental and Serial, the captivating design and resonant music profoundly set the stage.
Intriguing Theme

Engaging Features

High Volatility

Mobile-Friendly

Visual and Audio Design
High Volatility

Complexity

Bonus Buy Cost
Yes, True Kult Slot is designed to be fully compatible with various mobile devices, offering an optimized experience on smartphones and tablets.
Tarot Multipliers are symbols that can appear on the sixth reel, adding a multiplier to any win they're part of. They also reveal a high-paying symbol, and unused multipliers can become sticky in the bonus game.
The bonus games, such as The Seance and Sacrifice Spins, are activated by landing a specific number of scatter symbols. These bonus games offer unique features and opportunities for bigger wins.