Viking Runecraft from Play'N Go is the new slot that hit online casinos on April 27th, 2017. While not much information has been revealed yet, we expect a slot tied to Norse mythology; a theme that has become increasingly popular in recent years, with slots like Vikings Go Wild, Vikings Go Berzerk, or Hall of Gods. The mythology of the far north is and remains a fascinating subject and inspires players worldwide.
Play Viking Runecraft Online Slot For Free
Viking Runecraft RTP — 78%-96.7%
What is RTP in slots?
You need to check the RTP before playing Viking Runecraft, casinos can reduce the percentage of returns to the player.
Play Viking Runecraft For Real Money
Play Viking Runecraft in trusted casinos. We give a guarantee for the casino in the reliable casinos section.
Idol of Fortune
By Play'n GO
Merlin and the Ice Queen…
By Play'n Go
Charlie Chance and the C…
By Play'n GO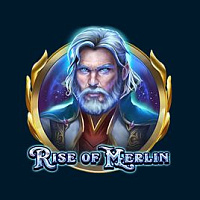 Rise of Merlin
By Play'n GO
Viking Runecraft Big Wins
I understand how this slot can give but I don't understand when it will!? Not only is it impossible to reach x15 at all, but a small win can also multiply! It is not clear why these levels were invented, which do not affect anything and do nothing at all.
Well, x10,000 is almost impossible to catch in this slot! He has very weak payouts, but in the bonus you can reach x15 multiplication, that is, you need to catch x200 and reach the end - then there will be a good multiplication, but it's easy to say, but it's very difficult to do ... I would say almost impossible. 1 time in all time I saw x80 multiplication in it (no bonus)
Viking Runecraft is a Viking themed Play'n Go slot that I've known for a long time. To be honest, for a long time I didn't really understand the hype behind the game, I know that this is a fairly popular game and that many players like it, well, for me the graphics are not very good compared to Reactoonz, but the payouts are still working for me gives)
It's a community widget, visit community tab for full experience
Viking Runecraft
Viking Runecraft Slot Review
The slot is bigger than the others. It has 7 rows and 7 reels. The symbols fall down from above into the grid to form winning combinations. Winning combinations are formed when 5 or more symbols connect in a cluster. The symbols must touch horizontally or diagonally. Then the winning symbols disappear, and new symbols fall from above to replace them. This can go on and on until no more winning combinations can be formed.
The symbols themselves are 13 in number. 4 wilds, 4 high symbols, and 5 low symbols. The tall symbols represent crests of the gods Odin, Thor, Freya, and Heimdall. The lower symbols are different coloured rune stones.
Any wins you make go into the Meter of Destruction. So, this increases steadily when you win. When this meter is full, the charge effect will be activated.
The following effects can now be unlocked:
Fury of Fenrir: 4 diagonal rows are slashed on the grid. 2 rows of symbols are removed, the other 2 rows are transformed into other symbols.
Judgment of Jörmungandr: A large number of symbols are damaged, leaving a trail of destruction. From this sput some random symbols are transformed into another (same) symbol.
Scorching of Surtr: 3 symbols are set on fire. This fire can spread to a random number of adjacent symbols. All burning symbols will be destroyed. New clusters are now emerging there.
Lure of Loki: 2 different symbols are chosen. A symbol and its correspondents are removed from the grid. The other symbol and all its likes are converted into other symbols.
After that, the base game continues as usual. The charge meter can recharge itself.
Ragnarok feature
Should the meter fully charge after any of the above features, the Ragnarök feature will be unlocked. If no more wins are made during the Ragnarök feature, one of the Charge of Destruction features will be played. When all of these have been played through, the feature will stop. There is a World Bonus Meter during the Ragnarök feature. This promises great winnings with the right combinations.
20 symbols give you a x2 multiplier
40 symbols give you a x3 multiplier
60 symbols gives you a x5 multiplier
80 symbols give you a x15 multiplier
The Norse Gods
As mentioned above, there are 4 different gods here. Of course, it is worth striving to get the blessings of the gods. For this you need to clear a specific pattern on the reels, depending on the deity. If you manage to do this, you will level up and meet another deity there.
Gift of the Gods feature
Each god has a specific gift. The Gift of the Gods feature can be triggered purely randomly when Viking Runecraft slot wild symbols are in a non-winning round. Wild symbols are triggered here to balance this out. Any wilds created substitute for other symbols.
God of Thunder: God of Thunder. 5-9 randomly selected symbols turn into wilds.
God of Wisdom: 4 wild symbols are created in pairs and can bring you winnings!
God of Guarding: Here even 7 wild symbols are created; one wild per row.
Runes of Valhalla Bonus
Here you can get up to 5 Runestone winning combinations on every spin. This bonus feature is activated by collecting at least one winning combination of runestones and thereby destroying the current, active pattern. Now you will see a wheel spinning. Your goal is to hit one (or more) squares with active, glowing rune stones in this wheel. The number of active stones depends on the number of previously collected symbols. The more symbols you collect, the higher the bonus amount. The collected symbols are then reset to zero again.
Slot bonus
Minimum and maximum bet, jackpot and volatility
Graphics and sound
Summary
Viking Runecraft Screenshots
Slot bonus
The slot will of course be available in all Play 'N GO online casinos and the casinos themselves are just as excited as we are. Why not choose the best casino and take a super casino bonus with you? Also keep in mind that many online casinos provide special promotions for their players to welcome a new slot.
Minimum and maximum bet, jackpot and volatility
At €0.10 you can play Viking Runecraft. The maximum bet is €100.00. This puts the slot in the golden mean and on average.
Viking Runecraft has a high volatility (8/10) and an RTP (return to player) of 96.70%
The maximum payout is 500,000 coins.
Graphics and sound
We haven't heard the sound yet, but at least now we've seen the design, which is dynamic and energetic. The colours are muted, like those of the north. Rough sea, rough land. The gods themselves are proud men portrayed as warriors. We also see built-in elements such as wood and steel. The designers have put a lot of detail into the elaboration!
Summary
Wow, so many bonus features! Viking Runecraft seems to be an action-packed slot of the highest order and we can't wait to try it out.
So, if you're a fan of the rough north and you really want a change in a slot that also comes with a decent jackpot, then you should definitely give Viking Runecraft a try!
Viking Runecraft Screenshots
Once you start spinning, the Viking Runecraft slot machine appears to be extremely sophisticated, but it really isn't. Due to a large potential number of wilds being added to the grid, I discovered that the God of Thunder and God of Guarding features were where I found my biggest winnings. With maximum wins of up to 5,000 times your wager per spin, it has a high variance.
Impressive gameplay

Tons of fun and rewarding features

Highly volatile with a 5,000x potential
Not for those who prefer it simple and easy-going
Yes, this video slot is mobile friendly and can be played on any device.
The RTP is balanced at 96.71%.
Viking Runecraft is available as a free demo slot.