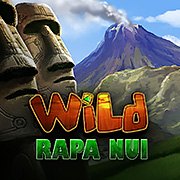 Venturing into the world of slot games is often a thrilling experience, but what if it could also transport you to a distant, enigmatic land? Wild Rapa Nui by Gamomat (formerly Bally Wulff) promises just that, as it invites players to explore the captivating realm of Easter Island, home to the indigenous Rapa Nui people and their iconic stone sculptures.
Play Wild Rapa Nui Online Slot For Free
Wild Rapa Nui RTP — 96.14%
What is RTP in slots?
You need to check the RTP before playing Wild Rapa Nui, casinos can reduce the percentage of returns to the player.
Play Wild Rapa Nui For Real Money
Play Wild Rapa Nui in trusted casinos. We give a guarantee for the casino in the reliable casinos section.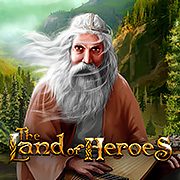 The Land of Heroes
By Gamomat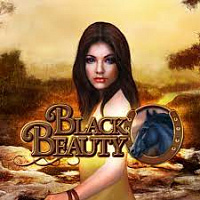 Black Beauty
By Gamomat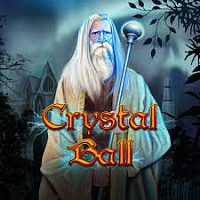 Crystal Ball
By Gamomat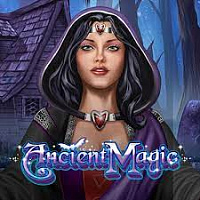 Ancient Magic
By Gamomat
It's a community widget, visit community tab for full experience
Wild Rapa Nui
Wild Rapa Nui Slot Review
Slot Mechanics
This 5-reel, 30-payline slot game offers not only the allure of exotic wildlife and mysterious statues but also the potential for substantial wins, with a jackpot reaching up to 2,500,000 game credits. Moreover, it generously bestows players with a bounty of bonus features, including the coveted 25 free spins accompanied by wild reels. Let's dive into this captivating journey and uncover what makes Wild Rapa Nui truly stand out.
Theme
Easter Island, located in the vast expanse of the Pacific Ocean, is where our adventure begins. The Rapa Nui people, constituting the majority of the island's population, are renowned for their rich culture, ancient art, unique language, and captivating mythology. Wild Rapa Nui pays homage to this vibrant culture through its visually stunning reels, set against a backdrop of towering volcanic mountains and dramatic coastlines. The game's vibrant and colorful graphics are an immediate feast for the eyes, making players feel as though they have embarked on a genuine voyage to this Polynesian paradise.
How to play Wild Rapa Nui
The game also pays tribute to Easter Island's distinctive ecosystem, featuring symbols representing bird feathers, eggs, hummingbirds, penguins, and turtles. However, it's the iconic moai statues that steal the spotlight – these monumental figures that dot the island's landscape serve as the central theme of the game and lend an air of mystery to the gameplay.
The Enigmatic Wild Moai
The moai statues aren't merely decorative; they play a pivotal role in the game's mechanics. These colossal stone figures serve as the game's wild symbols, stepping in to complete winning combinations by filling in gaps on the paylines. Their enigmatic presence adds an element of intrigue and excitement to each spin, as they hold the potential to unlock substantial rewards.
Symbols
The only symbol that remains impervious to the moai's influence is the scatter symbol, depicted as a stunning sunset scene. This scatter icon doesn't adhere to traditional payline patterns for rewards. Instead, landing three scatters anywhere on the reels triggers a round of 10 free games. With four scatters, players are granted 15 free games, and an impressive 25 free spins await those lucky enough to land five scatters.
These free games aren't just a means to enjoy wins without wagering; they also boost the odds of securing a victory by introducing stacks of three wild symbols to two randomly selected reels. This feature significantly enhances the potential for substantial wins during the bonus round, adding an extra layer of excitement to the gameplay.
Chasing the 2,500x Jackpot
The ultimate prize in Wild Rapa Nui is a staggering jackpot of 2,500,000 credits. Achieving this monumental win entails landing five wild moai icons on an active payline while maintaining a top line bet of 1,000 credits. This combination effectively multiplies the line bet's value by an impressive 2,500 times. While this top jackpot may not grace the reels frequently, the game offers various other avenues for players to secure smaller yet still rewarding wins, as illustrated in the paytable.
J: 5x for three on a payline, 20x for four, and 100x for five.
Q: 5x for three on a payline, 20x for four, and 100x for five.
K: 5x for three on a payline, 20x for four, and 150x for five.
A: 5x for three on a payline, 20x for four, and 150x for five.
Egg: 20x for three on a payline, 50x for four, and 200x for five.
Feather: 20x for three on a payline, 50x for four, and 200x for five.
Hummingbird: 20x for three on a payline, 100x for four, and 400x for five.
Penguin: 50x for three on a payline, 200x for four, and 750x for five.
Turtle: 50x for three on a payline, 200x for four, and 750x for five.
Moai (Wild): 100x for three on a payline, 750x for four, and 2,500x for five.
A Simple Path to Play
Wild Rapa Nui keeps gameplay accessible, making it suitable for both newcomers and seasoned players. To begin, players need only select their preferred number of paylines – 10, 20, or 30 – and set the value of their bet per line. Bet options range from 50 to 1,000 credits.
The game offers additional convenience with features such as an autoplay button, allowing for continuous play without the need to repeatedly click the spin button. Players can also trigger spins using the space bar and activate a turbo spin feature for those seeking a faster-paced experience.
Wild Rapa Nui Screenshots
Embracing the Rapa Nui Legacy
While Wild Rapa Nui may follow a fairly standard slot game format, it stands out through its captivating theme. Easter Island's dramatic landscapes and wildlife have been beautifully captured in the game's visuals, providing players with an immersive experience rarely found in the world of slots. The allure of potentially massive wins, coupled with bonus features like the wild moai and free spins, ensures that players are in for an engaging and rewarding adventure.
In conclusion, Wild Rapa Nui offers not only a chance to win but also an opportunity to explore the picturesque wonders of Easter Island. It's a video slot that seamlessly blends entertainment with education, making it a worthwhile addition to any player's gaming repertoire.
Unique Theme

High Jackpot

Free Spins

Wild Symbol

Visually Captivating
Limited Bonus Features

High Variance
Many online casinos offer a free play mode, allowing players to enjoy Wild Rapa Nui without wagering real money.
The maximum jackpot in Wild Rapa Nui is 2,500,000 game credits, achievable by landing five wild moai icons on an active payline with a top line bet of 1,000 credits.
No, Wild Rapa Nui does not feature a progressive jackpot. Instead, it offers standard payouts and bonus features.