In Wild Water, NetEnt takes you to the 1960s in the United States. Voluptuous beach babes, wrong sunglasses, afro hairstyles, hippies. Everything neatly designed in retro style. Everybody's gone surfin', surfin' USA.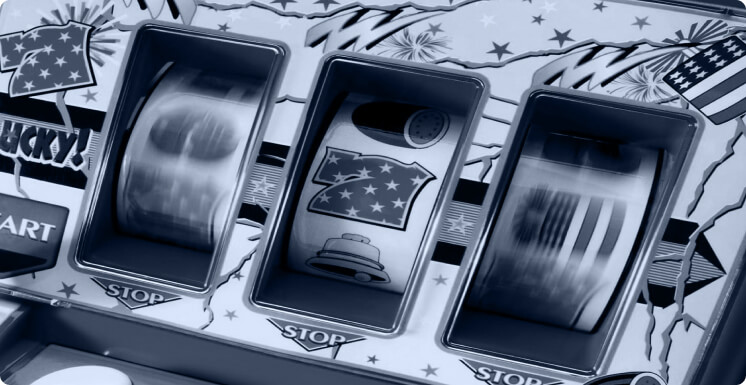 Start the game
Heyspin casino operates from 2017 and is licensed by MGA. The brand has a questionable reputation till today.
It's a community widget, visit community tab for full experience
Of course, it's not about the graphics, it's about your chances of winning and what there is to win. That is also good at Wild Water. This slot machine has a neat payout percentage of 96.4 percent. You can win up to €200,000 per spin.
Every spin is thrilling because all symbols are stacked on the reels. So, all or nothing.
The five symbols of hip surfers yield the most. Five times the nerdy surfer in the red swimming trunks, for example, means you win 500 credits. Four times this surfer in a row means 75 coins. Three times this surfer means 15 coins. So, it is all or (almost) nothing. The other surfers yield less. For example, a lady in an orange bathing suit pays out up to a maximum of 250 credits. The surfer with the afro haircut to 100 coins and two other surfers (a hippie and a lady in a light blue bikini) to 75 credits.
A credit is a minimum of € 0.01 and a maximum of € 0.50. A higher credit value therefore means a higher profit, but also that you pay more for your spins. You can also bet multiple credits per payline. You do this by setting the bet level. The minimum bet level is 1 and the maximum bet level is 10.
You play the maximum bet if you play at bet level 10 with a credit value of € 0.50. Then you play with € 100 per spin. You always play with the fixed number of 20 paylines. Thanks to the surfers who are stacked on the reels, this can also yield great payouts in the base game.
The Wild symbol is a white shark. This one looks like it came from the movie Jaws.
How can you win big on Wild Water?
In the base game there is a Surf's Up bonus with a fixed payout. By default, this payout is 20 times your total stake. That means a maximum of € 2,000. You win this bonus when you get five surfer symbols completely on the reels of Wild Water.
Are those five different Surfer symbols? Then you win even more. You then have the Surf Team bonus. This yields a payout of 200 times your stake per spin. That means € 20,000 extra if you play with the maximum bet.
The highest paying symbol on Wild Water is not expanded. This female surfer surfs the waves of the Pacific Ocean during sunset. You win up to 2,000 credits per bet level if you get this symbol five times in a row. That means 20,000 credits or rather €10,000 per payline at bet level 10. Multiply twenty paylines makes that €200,000. You can do that if you have the Expanded Wild symbol on five reels.
Bonus feature
We would almost forget, but Wild Water also has a bonus game. You unlock this when you have at least three scatter symbols on the reels. This scatter symbol is – how could it be otherwise – a surfer with the inscription scatter. At least three of these surfers will give you 15 bonus spins.
These bonus spins work exactly the same as the base game. In that sense, the bonus game is not very spectacular. We do have the idea that the chances of winning are greater than in the base game. In the end it's about winning and not so much about cool features.
Wild Water Screenshots
In Wild Water, almost everything is already pulled out during the base game. The bonus game are just some extra spins, nothing much special. You will not win really very high amounts here. It is mainly a slot machine for players who want to play some more spins. A good series can then make you a very nice profit at the bottom of the line.
The Stacked symbols are not only exciting, they can also be quite rewarding. It really is all or nothing. In addition, the variance is not terribly low. Sometimes you have to wait for it to hit, but then you also have something.
Graphically we think Wild Water is a great slot machine. A screen full of stacked symbols is not only nice for the wallet, but also a nice picture to see. Five surfers or five sharks: it looks spectacular.
Good graphics

Nice topic

Great bonus rounds
If a combination of five different surfers in a certain order falls out in full growth, one on each reel, the player will be credited with a payout in x200 multiplication.
The RTP of the slot is 96.36%, the volatility is high.
In most online casinos, playing this video slot with a bonus on the player's balance is not prohibited.