Special Way of Thinking of the Gamblers
Gamblers have the certain way of thinking that might bring them on the verge of gambling addiction and losing control over their own actions.
The gambler shows faith in three:
1) a huge win awaits him;
2) the losers will definitely be others;
3) the inevitability of winning can be approximated by performing certain "magic" rituals and / or predicting "correctly interpreting" the signs noticed.
You can notice the following unrealistic beliefs of the players: "I can somehow (magically) influence the chance", "You can negotiate with the slot machine (appease, "feed", intimidate, beat, etc.)", "I lost only from -for my inattention", "I will definitely win next time", "If I don't win at least a little something terrible will happen" - (erroneously, to the point of a total, "to the nines" loss), "I can't exist if I don't play."
Based on irrational beliefs, it is possible to single out the basic mistakes in building successful relationships with the world and with oneself among the players. (And also, in fact, with the Game!)
Mistakes can be divided into strategic and tactical.
Strategic errors give the patient the illusion that he controls his actions and the course of the game, that control is achieved by participation in the game and sufficient concentration on it.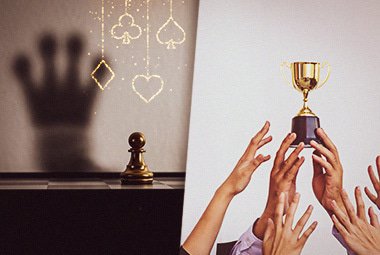 These errors include the following irrational attitudes:
1) "money and work solve everything, including the problems of emotional relationships with people";
2) uncertainty in the present and the expectation of success due to winning, the idea of ​​​​the possibility of destroying life's failures with a successful game;
3) replacement of fantasies about control over one's own destiny with fantasies about winning.
Tactical errors serve as a self-justification for the patient who starts the game when he says to himself: "I need money, and I figured out how to deceive a virtual opponent"; "I can play like a normal person and stop if I start to lose."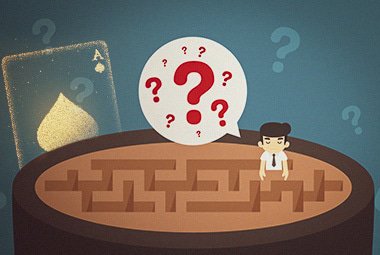 Typical tactical thinking errors are:
1) "there will definitely be a turning point in the game";
2) "it is possible to repay the debt only with the help of the game, that is, to win back";
3) "I can only play with part of the money";
4) belief in a "winning", "lucky" day;
5) emotional connection only with the last game episode when giving the word "never play" to oneself;
6) during the game, the perception of money only as chips or numbers on the monitor;
7) the idea of ​​rates as transactions.
People who organize or actively participate in gambling are characterized by a constant need for risk, a search for thrills associated with danger, and over-sociality.
We can recommend some behaviour that you can actually control:
• insistently and patiently explain all the consequences of the game;
• after the remark made, it is better to go into the shadows and let them think about their behaviour on their own.
The following recommendations to gamblers can serve as a preventive measure:
1. Decide in advance how much time and money you allocate to gambling.
2. Play with the knowledge that you are more likely to lose than win, so play for as much money as you can afford to lose.
3. Make thoughtful decisions about your game - be mindful of its randomness.
4. Treat gambling only as entertainment, not as a source of income.
5. If you got a good win - rejoice! But be sure to remind yourself that it will probably never happen again.
6. Don't gamble when you are tired, bored, agitated or angry.
7. Regularly write down how much time and how much money you have spent on gambling.
8. Take your family and friends seriously. If they are concerned about your game, they may be seeing something that you are not.
9. Play only with your own money. Don't borrow.
10. Realize that in most types of gambling you have no influence on the course of the game - the result is random.
11. During the game, take breaks: walk, eat, go outside to clear your head.
12. Keep your mind clear while playing - limit your alcohol intake.
13. Balance gambling with other recreational activities.
14. Go play with someone who doesn't have a gambling problem.
15. Don't make matters worse - don't try to win back losses.
16. When you go to play, don't take all your cash with you.
17. Set yourself a time limit for the game and strictly adhere to it.
18. Make your own gambling decisions - don't gamble because others want you to.
19. Do not use gambling as a way to avoid negative emotions or situations.