All hands on deck! Nolimit City has a new slot machine on the market called Das xBoot. This World War II submarine themed slot has a fairly unique playing field of 6 reels in a 2-3-4-4-3-2 formation that gives you a standard 576 paylines.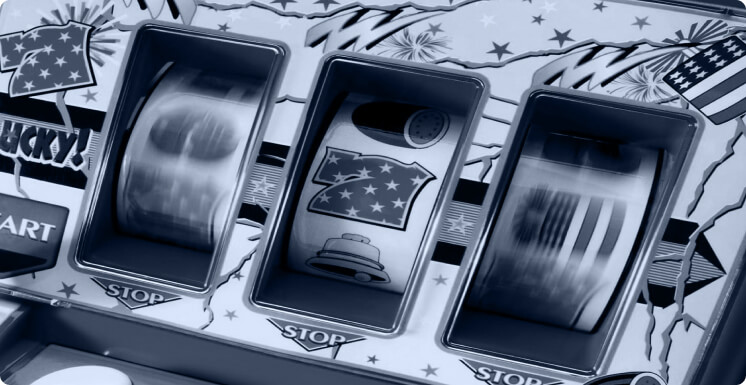 Start the game
Heyspin casino operates from 2017 and is licensed by MGA. The brand has a questionable reputation till today.
The Das xBoot device is distinguished not only by an attractive design, but also by a wide range of additional functions. In the main level, the client is waiting for the xBomb Wild Multiplier, xWays and xNudge Wild options, which will brighten up the expectation of the bonus and help win a large amount. The bonus part includes two levels - Silent Hunter and Wolf Pack - they will be the key to getting the maximum winnings of 55,000 current bets.
Das xBoot is a high-quality novelty that will allow the user to feel the militant plot, as well as pick up a major reward. The design of this slot is made at the highest level - the manufacturer tried to recreate the atmosphere of marine operations. Moreover, the development pleased with its musical accompaniment and dynamic animation.
It's a community widget, visit community tab for full experience
In Das xBoot you can bet from €0.25 and the maximum bet is €100. This way a wide audience can gamble on this slot. If you do it right, you can win up to 55,200 times your stake!
To make the game even more interesting, the game also contains a number of bonus features.
We checked for you whether Das xBoot is really as beautiful as it seems or whether it is disappointing in practice.
How does the slot machine work?
In Das xBoot you take a seat in a German U-boat and follow the crew on their mission. This mission is accomplished in a unique configuration of 6 reels and consecutive 2-3-4-4-3-2 rows. This gives you a standard number of paylines of 576.
Das xBoot contains no less than 15 symbols! Below these symbols you will find the crew of the submarine along with a number of low value symbols, 2 types of Wild symbols, a multiplier symbol and a scatter symbol.
Playing Das xBoot is fairly standard. The bet varies from € 0.25 to € 100 and can be set by pressing the $ sign in the bottom left of the screen. To make playing easier, Das xBoot also has an autospin and turbo function. With the autospin feature you have the option to set win and loss limits as well as a maximum number of rounds.
Das xBoot bonus features
Das xBoot contains a nice number of lucrative bonuses. In total there are 4 x features that you can trigger in the game.
xNudge Wilds
This is the first feature. Occupying 4 rows and 1 reel wide, this xNudge Wild emerges as a gold medal. If you manage to land this wild in your playing field and it is not fully visible, the symbol will give the symbols that are in the way a 'nudge' to come fully into view.
Such a nudge is translated into English as a nudge, hence the name! Every symbol that is nudged away will increase the multiplier by +1. Good to know is that this symbol can only land on reels 3 and 4.
xWays
The second feature was the xWays feature. This symbol looks like a silver medal and will increase your number of paylines. The xWays symbol substitutes for any symbol.
This feature only appears on reels 2 and 5 and takes 2 to 3 symbols, this varies each time you land the feature on your field. Also nice: if you land the xWays symbol on reels 2 and 5, they will replace the same symbol.
xBomb Wild Multiplier
Bombs loose! Das xBoot also features the cool xBomb Wild Multiplier feature. These symbols look like mines. Such an xBomb symbol ensures that all symbols in the field, with the exception of the special symbols, are swept away from the playing field upon explosion.
After this, the playing field is filled again and because the symbols fall down in random order. Of course, you have a chance to win if these symbols form a winning combination. The multiplier also increases as you land more xBomb symbols.
Das XBOOT Screenshots
Free spins features
You can also trigger two free spins features by landing the Radar symbol in your playing field.
When 3 Radars land in your playing field (from reel 2 to 5), you trigger the Silent Hunter Spins. This consists of 8 free spins, where reel 3 is increased to 8 rows and looks very much like a periscope. If you land a Periscope Wild in a winning combination, a torpedo is activated. If you hit your target, the entire reel becomes 1 big wild.
When you land 4 Radars on your playing field, the Wolf Pack feature is triggered. You also receive 8 free spins, and you have to fire a torpedo. You have to assemble these first by collecting the right parts.
If you have all 4 parts and fire the torpedo, the multiplier increases by +1. The multiplier will remain active throughout this feature!
We are very impressed with Das xBoot. The developers of Nolimit City have really outdone themselves with this slot machine. The number of features is very nice and ensures that you will not be bored for a second. With the low minimum bet of €0.25, Das xBoot is accessible to everyone.
The special features can ensure that there are 75,512 paylines and that you win no less than 55,200 times your stake! The high payout percentage also ensures a very positive experience.


Nice graphics;

Excellent sound effects;

The probability of a very large win;

Simple rules;

Wide range of bets;

A wide variety of special functions;

Interesting free spins.
The maximum win is 55200 bets.
Maxbet is equal to 100 dollars.
The minbet in the Das xBoot slot is 10 cents.