Now that it is clear why this slot from Nolimit City is called Karen Maneater, let's take a look at what's going on in terms of content. Will this be as strange as the theme?
Play Karen Maneater Online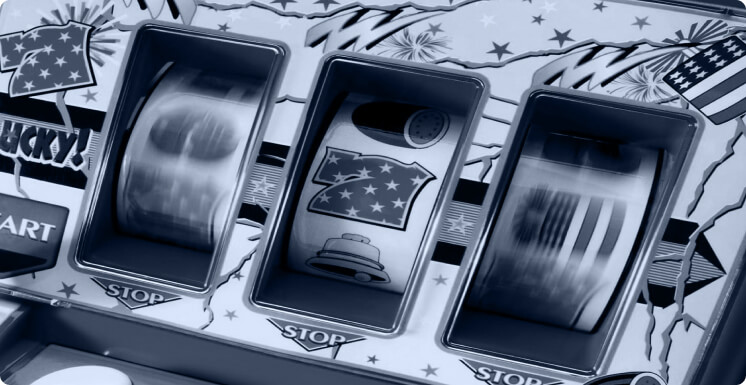 Start the game
Heyspin casino operates from 2017 and is licensed by MGA. The brand has a questionable reputation till today.
It's a community widget, visit community tab for full experience
Karen Maneater - Site review
Be careful, because Karen will eat any man she doesn't like!
· Unique theme and fantastic effect
· Have Infectious xWays symbols infect other symbols to build high multipliers
· 2 different free spins features
Calling a woman a "maneater" is absolutely no compliment. This refers to dominant women who walk over men and always have something to complain about.
You could describe their character (and often their hairstyle) as spicy. Because many of these women are apparently called "Karen" or because people think that name suits such women well, a "maneater" is often called "Karen". Many memes about so-called "Karens" appear on the internet.
Although you might not say it, Karen Maneater is the successor to another slot. We're talking about xWays Hoarder xSplit, which explains Karen Maneater's quirky design.
After all, you don't expect a post-apocalyptic landscape at a slot machine called Karen Maneater. In the foreground is a wooden scaffolding on which the playing field is projected. Different types of sausages hang at the bottom of the rack. Could these sausages have been twisted with the flesh of the men she killed?
If you scan the background of this slot machine carefully, you will recognize some North American highlights, such as the Golden Gate Bridge. At the top left of the screen you will see a recognizable "KFC bucket", which normally serves chicken wings.
However, the front of the bucket does not now have the KFC logo, but a Karen Maneater can be seen. We can certainly appreciate a design like that of Karen Maneater. It is of good quality and is also very original.
Karen Maneater RTP, Bet and Variance
Each spin starts the playing field with a 2-3-3-3-3-3 pattern. However, the roles can expand. The maximum playing field of Karen Maneater can consist of 2-3-4-5-6-7 symbols.
Nolimit City itself indicates that an "insane" high variance is used and that an average payout percentage of 96.00% applies. However, this RTP can be higher if you don't play Karen Maneater in the normal way, but with the optional xBet switch mode. Not only does the RTP rise to 96.34%, a scatter is also guaranteed to land on the reels every spin. As a counter presentation, your bet will be increased by 30%. A unique variant!
You can play in Karen Maneater with a minimum bet of 10 cents and a maximum bet of 70 euros per spin. The maximum prize to be won is 11,757 times your stake.
Features
Another way to increase the RTP in Karen Maneater is through the bonus buy. This can increase your RTP to 96.61%. You then pay to be able to play certain features immediately, so that you do not have to wait until you have unlocked them via the base game.
The features we are talking about here are the 2 free spins features in combination with Infectious wilds. First, however, we will explain the importance of scatters, xWays symbols and Infectious xWays symbols in this game.
Scatters
Scatters play an important role in Karen Maneater, as they can cause roles to expand. They land on the middle 4 reels. Each landed scatter will expand the reel to the right of the scatter symbol by 1 position.
In the event that you spin 1 or 2 scatters at a time, they then turn into xWays symbols.
In case you spin 3 or 4 scatters at once, they will activate 1 of the 2 free spins features. More on that later.
xWays symbols
Those who are not yet familiar with xWays symbols, in Karen Maneater they only land on the middle 4 reels. All landed xWays symbols during a spin turn into a regular pay symbol and additionally show the number 2, 3 or 4. This number indicates how many units of the pay symbol they represent.
Infectious xWays symbols
You also have Infectious xWays symbols, which can only land on the 1st reel. These have the same characteristics as xWays symbols, with the difference that they can also show a 5, 6 or 7 as a number.
Then all units on the playing field of the symbol in which the Infectious xWays symbol has been changed are infected by the Infectious xWays symbol. The result is that all those symbols also have a number from 2 to 7 attached to them.
Infectious wilds
Wilds landing on the last reel can push themselves down, landing them in the bottom position. Each symbol they push away will increase the wild multiplier by +1.
This wild multiplier is added to every symbol on the last reel. It is of course possible that a symbol on the last reel is infected by an Infectious xWays symbol. The multipliers are then multiplied together to determine the new multiplier for that symbol.
Bonus Buy feature
As we mentioned earlier, the RTP can increase considerably by using the Bonus Buy feature. Karen Maneater offers 3 options:
· 100 times your stake the Value Bonus Meal free spins feature. The RTP rises to 96.40%.
· 500 times your stake the Deluxe Bonus Meal free spins feature. The RTP rises to 96.47%.
· 542 times your bet, either the Value Bonus Meal feature in combination with an Infectious wild, or the Deluxe Bonus Meal feature in combination with an Infectious wild. In both cases, the RTP rises to 96.61%.
Value bonus meal
First of all, you have the Value Bonus Meal free spins feature. You can activate this by spinning 3 scatters in the base game. You will then receive 7 free spins and 3 sticky xWays symbols. Sticky means that they remain stuck in place for the entire feature.
Deluxe bonus meal
In addition, you also have the Deluxe Bonus Meal free spins feature. You can activate this by spinning 4 scatters in the base game. You will then receive 10 free spins and 4 sticky xWays symbols.
Where do those xWays symbols come from? That's a question we asked ourselves. The answer is simple: the scatters that activate the associated free spins feature turn into sticky xWays symbols.
Every time an xWays symbol shows a number for the first time during the free spins feature, that number is 2. However, every winning spin causes that number to increase by +1. Maximum it can go up to 42.
If you manage to spin a scatter during the Value Bonus Meal free spins feature, the feature will be upgraded to the Deluxe Bonus Meal free spins feature. That scatter then turns into a 4th sticky xWays symbol and you receive 3 extra free spins. Furthermore, it is important to know that the playing field always has the maximum dimensions during both versions of the free spins features.
Final verdict
We have to admit that we are speechless after playing Karen Maneater. At first we expected that Nolimit City had mainly focused on humor, but this slot machine has so much more to offer in terms of content.
Karen Maneater Screenshots
When it comes to the gameplay, you need the xWays and Infectious xWays symbols to work their magic and dramatically boost the amount of winning ways. Big winnings are achievable when you mix the xWays symbols with Infectious Wilds and growing multipliers.
The xBet option guarantees a scatter on the second reel

Scatters add an extra row to the reels on the right

xWays, Infectious xWays and Infectious Wilds
Beware of Regulated RTP Ranges
The RTP of Karen Maneater is the highest level of 96%.
It costs 30% more per spin, but it gives you 1 guaranteed scatter on reel 2 per spin.
This is a high volatility slot.