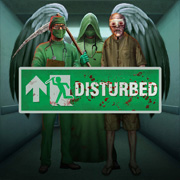 Welcome to the dark and thrilling world of "Disturbed," an intense online slot game developed by Nolimit City. Brace yourself for an adrenaline-pumping experience as you delve into a twisted realm filled with mysterious creatures and eerie atmosphere. Prepare to be captivated by the sinister allure of Disturbed and embark on a spine-chilling adventure that will keep you on the edge of your seat.
Play Disturbed Online Slot For Free
Disturbed RTP — 92.10%-96.10%
What is RTP in slots?
You need to check the RTP before playing Disturbed, casinos can reduce the percentage of returns to the player.
Walk of Shame
By Nolimit City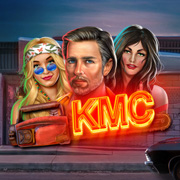 Kiss My Chainsaw
By Nolimit City
Little Bighorn
By Nolimit City
Serial
By Nolimit City
The slot is highly volatile, the maximum possible RTP is 96.1%. Check this indicator every time before starting the game, because the provider allows online casinos to underestimate the return percentage.
What is the maximum possible win in Disturbed?
The maximum possible win in the Disturbed slot is X54391
Top Max Wins in Disturbed
Our selection of large and maximum winnings available on the network:
CasinoDaddy - X13135
The streamer started the bonus game and at one moment he was lucky to catch a wild symbol on the central reel with the xSplit function and x4 multiplier. Thanks to the split function - xSplit, an additional cell has been added to all positions , duplicating the character in it. Having collected several good combinations in this way , the player received a serious win.
Unknown player - MAX WIN
The main goal in Disturbed is to activate as many Enhancer cells as possible to trigger multiple effects. The player managed to collect 4 tombstone symbols and the Dr. Death on the middle reel, which brought him the maximum win of X54391 per spin.
Unknown player - MAX WIN
The player also managed to catch a 1 in a million chance: to collect 4 tombstones in Enhancer cells and the Dr. Wild symbol at the same time. Death, which instantly started the animation with the achievement of the maximum win.
What are the chances and is it even worth trying to get max win in Disturbed?
Achieving such a result is rare, even when playing with the highest possible RTP of 96.1% The chance is about 1 in 10 million spins. Of course, you can get lucky and reach your goal earlier, but be prepared to lose your deposit before you get the maximum win.
It's a community widget, visit community tab for full experience
Sound
The sound design of Disturbed further enhances the game's dark ambiance, sending shivers down your spine. From the moment you start playing, you'll be enveloped in a haunting musical score that heightens the suspense and tension. Deep, ominous tones and atmospheric sound effects create an immersive auditory experience, keeping you on the edge of your seat with every spin.
As the reels spin, you'll hear eerie whispers, creaking doors, and other chilling sounds that add to the sense of unease and foreboding. Winning combinations are accompanied by dramatic crescendos and unsettling melodies, intensifying the excitement of each victory. With each sound effect carefully tailored to match the game's haunting theme, Disturbed aims to create a truly immersive and spine-chilling audio experience.
Symbols
Twisted Skull: The twisted skull symbol is the highest-paying symbol in Disturbed. Landing multiple skulls on a payline can result in significant wins.
Demonic Creatures: The game features symbols representing various demonic creatures, each with its own unique design and eerie characteristics. These symbols offer generous payouts when you land them in winning combinations.
Voodoo Doll: The voodoo doll symbol serves as the game's Wild. It can substitute for any other symbol except the Scatter, helping you create winning combinations.
Occult Artifacts: Disturbed includes symbols representing ancient occult artifacts, such as spell books, pentagrams, and ritual daggers. These symbols contribute to the game's eerie atmosphere and offer moderate payouts.
Disturbed Logo: The Disturbed logo acts as the Scatter symbol. Landing three or more Scatters anywhere on the reels can trigger special bonus rounds and features.
Bonus Rounds
Free Spins: When you land three or more Disturbed logo Scatter symbols on the reels, you activate the Free Spins bonus round. The number of Scatters determines the number of free spins awarded. During this round, the atmosphere becomes even more intense as you have a chance to win additional free spins and benefit from special bonus features.
Disturbed Mode: Disturbed features a unique "Disturbed Mode" that can be activated during the base game or free spins. When triggered, the game becomes even more volatile and offers increased winning potential. Disturbed Mode may introduce additional wilds, multipliers, or other exciting features to enhance your chances of landing big wins.
Haunted Reels: Randomly, the reels in Disturbed may become "haunted." When haunted, specific symbols may transform into wilds or higher-paying symbols, significantly increasing your chances of hitting valuable combinations.
These bonus rounds and features add an extra layer of excitement and opportunities for substantial winnings. With each bonus round, Disturbed aims to keep players engaged and thrilled with its dark and captivating gameplay.
Disturbed Screenshots
Mobile Function
Disturbed from Nolimit City offers seamless compatibility for mobile play, ensuring that players can enjoy the spine-chilling experience on their smartphones and tablets. The game's design and interface are optimized for mobile devices, providing smooth navigation and intuitive controls. Whether you're at home or on the go, you can immerse yourself in the dark and eerie world of Disturbed and experience its haunting atmosphere right from the palm of your hand.
Game Theme
Disturbed immerses players in a haunting and macabre theme. The game is set in a sinister realm where darkness prevails, and supernatural beings lurk in the shadows. The reels are adorned with creepy symbols, including twisted skulls, demonic creatures, voodoo dolls, and ancient occult artifacts. Every aspect of the game's design is meticulously crafted to create a chilling and immersive atmosphere, transporting players into a world of nightmarish fantasy.
As you navigate through the game, you'll encounter unsettling visuals such as flickering candlelight, mist-covered landscapes, and eerie animations that bring the theme to life. The intricate details and Gothic-inspired artwork evoke a sense of dread and fascination, making Disturbed an unforgettable experience for those brave enough to explore its haunted reels.
Disturbed, developed by Nolimit City, takes players on a dark and thrilling journey into a realm of supernatural terror. With its haunting visuals, chilling sound design, and immersive gameplay, Disturbed offers a captivating experience for those who seek spine-tingling excitement. The macabre symbols and bonus rounds add depth to the gameplay, while the mobile compatibility ensures that players can enjoy the game's eerie atmosphere wherever they go.
Atmospheric and visually stunning design

Engaging sound effects and haunting music

Mobile compatibility for seamless gameplay

Exciting bonus rounds

Unique Haunted Reels feature
The game's dark and chilling theme

Some players may find the volatility of the game to be too high

Limited information available on specific gameplay mechanics and bonus round details
Nolimit City provides a demo version of Disturbed, allowing players to experience the game without wagering real money. This can be a great way to familiarize yourself with the gameplay, features, and overall atmosphere of the game.
Disturbed Mode can be randomly activated during the base game or free spins. When triggered, the game becomes more volatile, offering increased winning potential through additional wilds, multipliers, or other exciting features.
Yes, in addition to the Disturbed Mode and Free Spins bonus round, Disturbed may include other features such as the Haunted Reels. These haunted reels can transform specific symbols into wilds or higher-paying symbols, providing additional winning opportunities.