Big Time Gaming has outdone itself with this innovative combination of casino slots and the popular board game Monopoly. Many features, which also contain well-known elements, make this slot absolutely exclusive. Unfortunately, the free spins are very difficult to achieve, as they require a lot to bet in order to collect enough possessions. But even with small stakes, many regular wins are possible.
Play Monopoly Megaways Online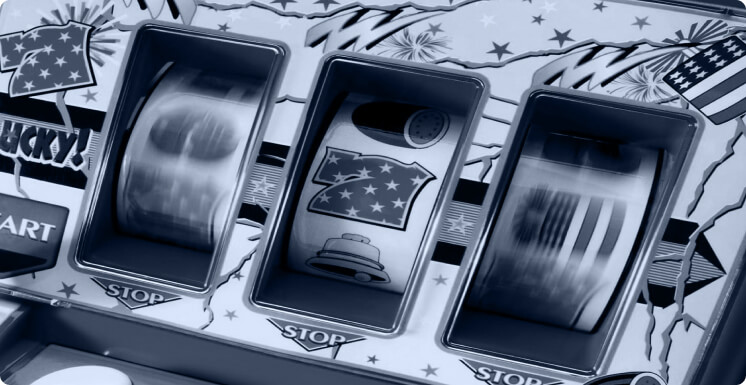 Start the game
Monopoly Megaways for Money
Heyspin casino operates from 2017 and is licensed by MGA. The brand has a questionable reputation till today.
Foreign streamers loved this slot very much - I tried to spin it on a demo and did not understand its meaning and mechanics, it was a very long time ago and it didn't work for me at first! The picture is disgusting and not pleasant to play. slot is not worth your attention.
the game was popular at one time with streamers, I went in a couple of times and I have only one question, why? well, you play monopoly, I thought I would roll the dice and dudes walk, but no, it's just a slot with free spins and the Monopoly theme, there were no wins, I caught a bonus a couple of times but only x50 maximum, I don't advise)
I really liked the Monopoly slot machine, because we often play this board game with the kids. The slot is made beautifully and of high quality, I can especially note the Wild, Ship, Hat and Car models
It's a community widget, visit community tab for full experience
Monopoly Megaways - Site review
Monopoly Megaways is a fancy slot machine that has many exclusive features. The manufacturer Big Time Gaming has created a combination of the well-known board game Monopoly and a casino slot machine with 6 reels.
In addition to the usual slot structure, you can see the classic representation of the Monopoly game board and Mr. Monopoly under the reels. Wins are generated via at least three of the same symbols in a row on one of up to 117,649 ways to win. After that there is a cascading effect. This means that after a reel spin, the symbols of the winning combination are erased and new ones fall down from above, which is typical for Megaways slots.
With each win, Mr. Monopoly advances spaces at the bottom of the game board. If he lands on roads or stations, they become your property. If he lands a second time on the same street, a house will be built for you there.
Try Monopoly Megaways for free
The Big Time Gaming Slot Monopoly Megaways has typical, innovative features of the manufacturer and tells the story of the adventure on the popular Monopoly game board. This makes this slot machine a very unusual and exclusive variant.
If you don't know the slot yet, you can try it right here with us - free of charge and without registration. So, you don't take any financial risks and you can take a look at how this combination of slot machine and board game works. You use virtual play money, for which there are the same values ​​as in real money games.
However, there are no specific strategies to be learned. Just like other slot machines, Monopoly Megaways is controlled by a random number generator. The arrangement of the symbols and the resulting bonus features are entirely dependent on luck. Nevertheless, you can of course play the game for real money in a more relaxed manner if you can understand the gameplay well.
The Monopoly slot machine features
The Monopoly Megaways slot is loaded with an incredible number of features that combine the board game and the slot machine.
A wild symbol on the reels can help you win because it has a joker function and can replace other symbols of equal value.
The Monopoly game board
Mr. Monopoly advances the game board with each of your wins, collecting possessions: roads, stations, and the utilities as you know them from the original. If you land on "Chance", a card will be drawn for you which will trigger a random feature, for example triggering the maximum Megaways count of 117,649. This lucrative feature is also activated when you land on "GO".
The two pension schemes give you multipliers on your winnings. Each time you land back on the Electricity or Water Plant, the multiplier increases by 1 or 2 depending on whether you already own both.
Important symbols
M icon
Watch out for the big M, it's the wild symbol. It offers additional chances of winning because as a joker it replaces other pictures.
Go icon
If you land on the GO field with Mr. Monopoly during gameplay, all 117,649 ways to win will be activated for the next spin.
Monopoly Megaways Free Spins
The more times Mr. Monopoly lands on the same street, the more houses will be built there for you. Instead of a hotel like in the board game, the slot gives you 8 free spins for collecting 5 houses on a street. Each house you own increases the win multiplier by 1 during free spins.
Additional Free Spins are triggered by each additional house, a Chance card or when Mr. Monopoly lands on a train station.
At the end of the bonus rounds, all possessions are lost, apart from the houses on the streets that you haven't visited during the free spins.
Play Monopoly Megaways on your mobile
The combination of board game and casino slot machine makes the Monopoly Megaways slot appear very complex at first. The concept is also excellently implemented in the mobile version on small mobile phone displays.
It is not without reason that Big Time Gaming is one of the biggest names in many of the best online casinos, partly because of the flawlessly working software and the high-quality HD graphics, which speak for themselves, especially with the newer developments such as Monopoly Megaways. Therefore, the slot can also be played wonderfully on smartphones, without the smaller format restricting clarity.
Monopoly Megaways Screenshots
It's safe to say that of the several Monopoly slots accessible online, the Monopoly Megaways slot is the greatest. Big Time Gaming has outdone themselves by introducing a well-liked mechanism to a venerable brand. I appreciate how the Reel Adventure principle is used so you can play with the most Megaways possible during basic game plays and get rewarded once you activate the Free Spins feature.
Combination of board game and slot machine

Winning cascades

Adventure Reels

Free spins through collected owners
Complicated bonus features

Few bet levels
The Monopoly Megaways slot machine was dedicated to the popular board game by the manufacturer Big Time Gaming and forms an innovative combination of casino slot machine game and Monopoly. The familiar game board with its classic symbols is the environment of this slot. Elements such as collecting roads are also incorporated, while winnings are generated by matching symbols on the reels.
In a reputable online casino, slot machines can be played for real money under safe conditions. The Monopoly Megaways slot is available everywhere where games from the manufacturer Big Time Gaming are offered.
The Big Time Gaming Slot Monopoly Megaways is also available in an optimally developed mobile version. The game can also be played for real money on mobile phones and tablets, as most of today's online casino providers also make their websites available for mobile, either in an app or via instant play in the browser. Payment methods, which have also been specially developed for transactions with mobile devices, also ensure that visiting the casino and playing Monopoly Megaways online can be done entirely with the mobile phone.
For anyone familiar with the popular board game, Big Time Gaming slot is definitely an interesting choice. The machine offers a great combination of casino gaming and the well-known adventure on the Monopoly playing field. The payout rate is good at 96.5% and with the BTG Megaways the chance of regular small and medium-sized profits is very high. How much can you win? The maximum win is limited to 14700 bets.