Star Clusters Megaclusters
Star Clusters Megaclusters from Big Time Gaming is the very first Megaclusters slot ever.
That's great news, because the Megaclusters concept is a new concept from Big Time Gaming. We all know how successful their first unique game concept, the Megaways slot, turned out to be.


Play Star Clusters Megaclusters Online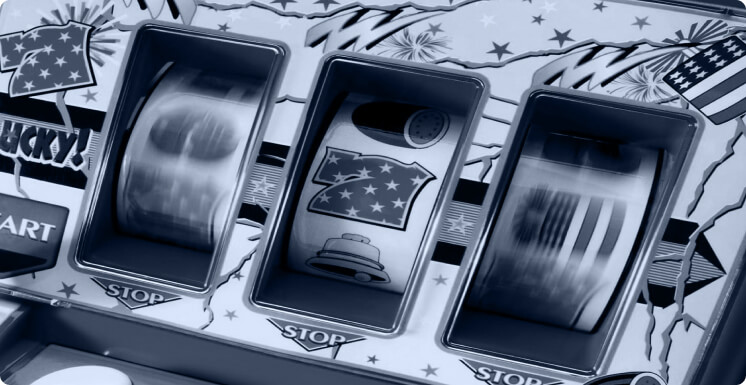 Start the game
Star Clusters Megaclusters for Money
Heyspin casino operates from 2017 and is licensed by MGA. The brand has a questionable reputation till today.
Cool mechanics, I think all providers will steal it and make their own games. So we can consider this slot as the beginning of the beginning))) As megaways appeared, so it will be here. BTG TOP!
This is actually the coolest machine. Not only does it use new mechanics, but also very fat payouts can be caught in this slot! One of the best slots in recent times
It's a community widget, visit community tab for full experience
Star Clusters Megaclusters - Site review
The Megaclusters concept is built around the cluster pays principle: winning combinations arise with 5 or more of the same symbols. There is nothing new about this: Netent launched cluster pays slots much earlier (Aloha! Cluster Pays, Legend of Shangri-La) and Play'n GO became big because of it (Reactoonz, Wild Frames, Gemix).
Yet Megaclusters slots work slightly differently. In winning combinations, the winning symbols change into blocks of four symbols. For example, the playing field can be enlarged, from 4 x 4 symbols to 8 x 8 symbols in the base game and even to 16 x 16 symbols during the free spins.
And more fields means more chances of winning combinations and that means more chance of big payouts.
We don't say that lightly: you can win big on Star Clusters Megaways: up to 23,000 x the total bet.
How does the Star Clusters Megaclusters slot work?
Star Clusters Megaclusters starts by default on a playing field of 4 x 4 symbols. You bet from 0.20 euros per spin and that goes up to 20 euros per spin.
The payout percentage is an excellent 96.54%. Fortunately, Big Time Gaming is not going along with the trend to use ever lower payout percentages on online slots. The variance is high.
As mentioned, you win a prize as soon as you make a winning combination of 5 or more of the same symbols. A respin feature is then started, where all single symbols that are part of the winning combination are split into four symbols. As long as you make winning combinations, you will continue to get free respins. It definitely takes some getting used to with all those splitting symbols.
Where with Megaways slots you immediately see which winning combinations there are and especially which symbols you need to make a new winning combination, with Star Clusters Megaclusters it is a lot more cluttered.
In addition, the tempo is also quite high, which makes it even more difficult in the beginning. Yet you will get it all by yourself, even if it remains much less intuitive than with the aforementioned Megaways slots.
Symbols and Payouts
The regular symbols consist of seven jewels, all of which have a different colour: purple, red, blue, green, orange, yellow and turquoise.
The purple, red and blue colored jewels pay the most, with the purple leading the way. A cluster of 25 or more purple jewels will give you 50x the stake. In addition to the normal symbols, there are also two wilds in the game (both are stars): Regular Wilds substitute for all symbols.
Gold Wilds have a multiplier and a maximum of 2 Gold Wilds can appear on the screen. As soon as you make a winning combination with a Gold Wild in it, the multiplier increases by +1. This multiplier remains as long as you keep making winning combinations.
Can you activate the free spins bonus? Then the current multiplier is carried over to the free spins. That could come in very handy.
Free spins bonus: free spins and progressive multipliers
You win the free spins bonus if you manage to make 5 or more winning combinations in a row.
Five winning combinations gives 2 free spins and every winning combination after that is good for +1 free spin.
In addition, the multiplier built up during the base game is included as the starting multiplier.
Winning combinations with Gold Wilds in them will give you extra multipliers and tapping a multiple of x 10 will give you another +2 extra spins.
But we haven't even mentioned the most important thing yet. The playing field is enlarged from 4 x 4 symbols to 8 x 8. Because every symbol can also split into four smaller symbols during the free spins, you can make a playing field with a maximum size of 16 x 16 symbols.
The game was already hard to follow at times and that only gets more difficult during the free spins.
Everything is happening and left and right, up and down you will get winning combinations. It may feel a bit dizzy, but it's best to surrender yourself to it. As long as that multiplier increases and your spin after spin picks up a big payout, it will be worst for you too.
Star Clusters Megaclusters Screenshots
The big question is of course: will the Megaclusters concept match the success of the Megaways slots? It's all just a bit too busy and just a bit too complicated for many players. Is Star Clusters Megaclusters a special, entertaining and innovative slot? Absolute.
The future will tell whether Star Clusters Megaclusters and other Megaclusters slots will be massively embraced door today's demanding slots player.
There will certainly be many more Megaclusters titles to follow and we are very curious about new titles.


Unusual mechanics;

The probability of a big win;

High quality graphics and sound effects.
The slot may seem boring at some points.
This game comes with a payout percentage of 96.54 %.
The volatility is medium to high.
You can win up to 23,000x your bet