Reel Lucky King Megaways is the "Irish leprechaun" version of the famous Reel King Megaways slot. Inspired Gaming has had enormous success, especially across the North Sea with their series of Reel King slots, which also includes Reel King Mega, for example.
Reel Lucky King Megaways RTP — 95.56%
What is RTP in slots?
You need to check the RTP before playing Reel Lucky King Megaways, casinos can reduce the percentage of returns to the player.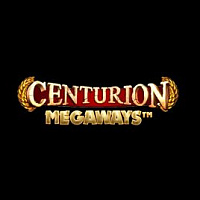 Centurion Megaways
By Inspired Gaming
Desperados Wild Megaways
By Inspired Gaming
Anubis Wild Megaways
By Inspired Gaming
Medallion Megaways
By Fantasma
It's a community widget, visit community tab for full experience
Reel Lucky King Megaways
Reel Lucky King Megaways Slot Review
A recurring theme in all Reel King slots are the mini slots, which provide extra prizes once the entire screen is coloured gold. At Reel Lucky King, these mini slots not only provide cash prizes, but also extra free spins and higher multipliers.
Furthermore, it is mainly a lot of Irish leprechaun symbolism: rainbows, pots of gold, little gnomes with a high-pitched voice and slightly hysterical background music.
RTP, Bet and Variance
Reel Lucky King Megaways Screenshots
Free Spins
RTP, Bet and Variance
The RTP of 95.56% is a bit disappointing, especially if you've played the earlier version of Reel Lucky King Megaways. The drop in payout percentage is one of the notable differences between Reel King Megaways and Reel Lucky King Megaways.
The slot has a very high variance of payouts. This is in contrast to the betting options that are low. Logical of course, you do not want to go through your balance too quickly with a high volatility slot. The minimum bet is 20 cents per spin but the maximum bet per spin is stuck at 20 euros per round.
Reel Lucky King Megaways Screenshots
Free Spins
While playing, rows on the playing field may turn yellow. When all rows are yellow, the Reel King feature is activated. If you manage to get a cascading win with this, you activate the Super King Feature instead of the Reel King feature.
Multiple cascading wins even activate the Lucky King feature. All these special features activate a certain number of Reel Kings with free spins with a pad/meter attached above the screen.
Each Reel King is a mini slot that has prizes such as 10x your stake, or progresses on the free spins meter. These slots disappear again after losing combinations when you have less than three yellow rows. If you get the meter at the top of the screen far enough you will get access to the free spins round.
Reel King: 1 or 2 kings with meters and then between 8 and 15 free spins.
Super King: 2 or 3 kings with meters and then between 8 and 20 free spins.
Lucky King: between 3 and 6 kings with meters. You will also receive between 8 and 25 free spins afterwards.
If you win less than 25 free spins you also get the chance to gamble extra with this. You can also gamble with the cash prizes won from the small slot machines.
The free spins you win with this have a multiplier of x1 that increases after each cascading win. During this feature, the rows are red and when all rows are red, your multiplier increases by a maximum of three and you also get three extra spins. The winnings can increase considerably in the free spins round.
The slot is really cheerful and full of nice surprises. We think, it is a nice addition to any Megaways slots.
3 Level Reel King Mini Slot with Free Spins Feature

Bonus round with unlimited progressive multiplier and extra spins

Win up to 12,500x your stake
Very similar to Reel King Megaways, but with a lower RTP of 95.56%
The game has a 95.56% return-to-player (RTP) rate, below the industry average. It's also significantly lower than the very similar predecessor from Inspired.
There is high volatility in this subsequent title, as in the first instalment of Megaways in this series.
You can win up to 12,500x your stake here, which matches the potential of the original game.
It has 3 levels, and you get up to 6 Reel King mini slots. The mini slots keep spinning as long as you win, and hitting 3 yellow reels will propel you forward on the free spins route shown above. At the highest-level game, up to 25 free spins can be won.
Yes, and it has a progressive multiplier that increases by +1 for each cascading win. Burning reels are not discarded, and 6 highlighted reels give you a Reel King spin. This spin can give you up to 3 additional free spins and increase the multiplier to +3.
In Reel Lucky King you will play up to 117,649 ways to win, just like in the first version of Megaways.
Yes, you can check out the free Reel Lucky King Megaways demo here, on our site.