Inspired Gaming and BTG have worked closely together to develop Desperados Wild Megaways - a slot machine that will take you straight to the Wild West. Our experts have found out for you which surprises await you there and which functions you can already look forward to.
Play Desperados Wild Megaways Online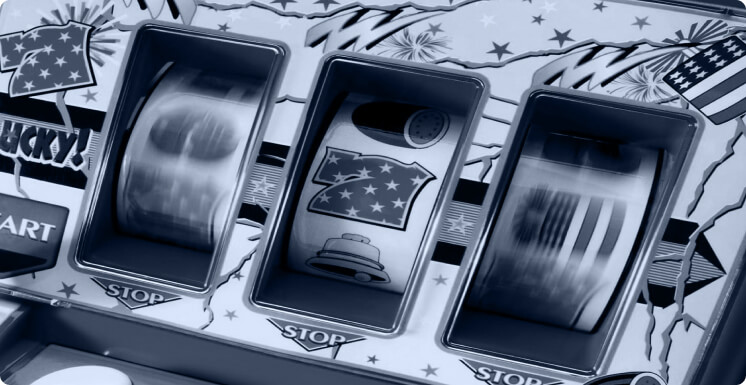 Start the game
Desperados Wild Megaways for Money
Heyspin casino operates from 2017 and is licensed by MGA. The brand has a questionable reputation till today.
It's a community widget, visit community tab for full experience
Desperados Wild Megaways - Site review
First of all, it can be said that the provider Inspired Gaming is still rare. The choice of the provider shouldn't take you long. But only as a brief margin info. Let's dedicate ourselves directly to the Wild West scenery, exciting 117,649 winning paths and real cowboys.
The journey that Inspired Gaming takes you on while playing online Desperados Wild Megaways is guaranteed to captivate you for hours. A good mood does not only arise when looking at the backdrop. The profit prospects are also extremely attractive.
Structure and course of the game
The most important rules are also quickly summarized at Desperados Wild Megaways Online. Unlike typical slot machines, this release doesn't offer you five, but six reels with up to seven symbols. At the top there are another four individual symbols waiting to be used, which can be incredibly valuable in combination. Before you start, you can determine the stake. A minimum of 20 cents and a maximum of 20 euros can be set. So for beginners exactly the right conditions to be well entertained. Once the decision has been made, the reels can be turned. Before each round you will see how many winning ways are active. Chance determines the possible combinations. There is a maximum of 117,649 chances waiting for you.
What is Desperados Wild Megaways about?
The bonus slot provides the answer at first glance. Of course, everything here revolves around the Wild West. The steppe shines in the background, where not much is going on. On the other hand, things are much more colorful on the reels, because there are plenty of thematically matching motifs to be found here - from whiskey bottles to dynamite. The end of the 19th century, that is what Inspired Gaming put in the spotlight at Desperados Wild Megaways. Is it worth the trip there? We think so. You will find a few suitable answers to why this is so. At the latest when it comes to the bonus features, you should also realize that time travel to the Wild West can be appealing.
The wooden cladding of the rollers makes for a really successful atmosphere. After just a few laps you have forgotten that here and now, because the Wild West captivates you immediately. In the next few minutes we will show you whether playing Desperados Wild Megaways is also worthwhile in terms of winning and which highlights are in store for you.
Let's go to the Wild West
As should now be clear at the latest, Inspired Gaming hit the bull's eye with the topic selection. The developer is certainly not the first to choose the Wild West. However, we have to praise the company for the graphic implementation. Incidentally, wild shootings are completely avoided when playing online Desperados Wild - even in the bonus rounds, which will still make you sweat a lot. Before we take a look at the functions, you can take a look at the gallery and after a few seconds you will be able to guess what is special about Desperados Wild Megaways. There is incredible tension here, even without an exchange of fire.
Since the features are used all by themselves, you don't really need to know too much about them. All you have to do is decide to bet on the round and spin the reels. If it happens to be so, jokers, free spins and numerous other extras will soon be waving to help your luck. Of course, we didn't miss the opportunity to show you all the special features at this point. So you at least know roughly when the wild west of Desperados Wild Megaways is particularly exciting.
Desperados Wild Megaways - Site review
All Desperados Wild Megaways functions at a glance
Megaways slots are inherently lucrative. After all, you have a whopping 117,649 ways to win and thus unbelievable opportunities. That alone wasn't enough for the makers of Desperados Wild Megaways. So that enough in the long termExcitement is waiting, there is one bonus after the next. As always, we got down to work and took a closer look at the features. So let's get straight to a brief overview of the most important features:
Wild Cards: Four cowbows are at your side as universal jokers when you play Desperados Wild online. You can add any combination, whereby symbols with the inscription Bonus cannot be exchanged for wilds.
Cascades: Cascades of wins occur both in the main game and during the free rounds. If a combination is complete, it dissolves and new symbols move up free of charge.
Bonus symbols: The bonus symbol can appear in different sizes in this slot and thus bring you a different number of free spins. Up to 80 are possible here. In addition to classic free rounds, there are Jail House and Sunset Free Spins, which integrate additional functions into the game.
Additional bonus: If you like, you can activate this function and increase your chances of winning immediately. The additional bonus is not cheap, but it is extremely profitable.
Those who like the Wild West will definitely love Desperados Wild Megaways. Great excitement and lots of highlights await you. The handling is very easy. That too makes a difference. In any case, the online slot is just as suitable for beginners as it is for experienced high rollers. The best thing to do is just check it out for yourself. We have already shown you which casinos are best suited for this. You are spoiled for choice, but we cannot relieve you of it.
Megaways Mechanics

Great Graphics

Great Bonus Features