Push Gaming's Space Stacks slot transports you to outer space. It is played on a 1010 grid and employs a MultiBet system known as ReelBets. You bet on specific reels/columns to win, which results in different payouts. There are three Feature Blocks with Enhancements that lead to their respective bonus feature.
Play Space Stacks Online Slot For Free
Space Stacks RTP — 94%-96.23%
What is RTP in slots?
You need to check the RTP before playing Space Stacks, casinos can reduce the percentage of returns to the player.
Play Space Stacks For Real Money
Play Space Stacks in trusted casinos. We give a guarantee for the casino in the reliable casinos section.
Mystery Mission to the M…
By Push Gaming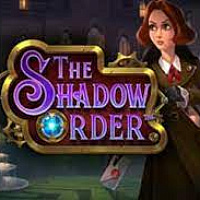 The Shadow Order
By Push Gaming
Bison Battle
By Push Gaming
Fire Hopper
By Push Gaming
Space Stacks slot Big Wins
Space Stacks is a space slot with an immersive atmosphere and simple yet fun gameplay. With high volatility and an RTP of 96.23%, this slot offers solid odds for big wins. However, beware of slots with a low return percentage and check this information before playing.
What is the maximum possible win in Space Stacks?
The maximum possible win in the Space Stacks slot is x5000.
Top Big and Max Wins at Space Stacks
A selection of large and maximum winnings in the Space Stacks slot:
mozies403 - X1800
Apex " during the bonus game , where the collected multipliers are multiplied with each other. After the second collected multiplier, the player had only 3 free spins left, which he successfully extended and managed to collect several more good multipliers, which eventually brought him this big win.
Unknown player - MAX WIN
This is probably the fastest max win I have ever seen. The chance of getting one is one in a million, if not more. The player launched the bonus game and in just a few spins collected symbols on the last reel with the maximum multiplier, which brought him this win.
Unknown player - MAX WIN
The player is also lucky to collect all the symbols on the last reel during the bonus game and get the maximum win.
What are the chances and is it even worth trying to get max win in Space Stacks?
The probability of getting the maximum win is available only in the bonus game and the chance of this is 1 in 5000. This is a good indicator but you should be prepared for a long losing streak before you even get to the bonus itself. We recommend that you choose a slot with the highest RTP if you dare to try to get the maximum win in order to increase your chances.
The 5,000x maximum payout isn't particularly exciting, but it's a respectable top prize. In any case, Space Stacks is more about the new Reelbets mechanism.
Space Stacks is unquestionably unique. Push Gaming did not simply adapt another developer's formula for this space-themed game. Instead, it broke new ground with the Reelbets format. Only time will tell whether the Reelbets mechanic becomes popular with general audiences. We certainly appreciated the unique betting system that provided a breath of fresh air. Push Gaming will almost certainly find a market for players who enjoy betting on individual reels.
Split your bets across ten columns and see which one stacks up first to win instant cash or bonus games in Reel Bets. For intergalactic wins of up to 5,000 times your bet, boost into a pick 'n' click round, a prize wheel bonus, and an enhanced drop round with three lives.
It's a community widget, visit community tab for full experience
RTP, Details & Wager Limits
The Space Stacks slot machine has a 1010 grid and a MultiBet system. The idea is that you can place bets on specific reels/columns to win, which will result in different payouts depending on the type of bet placed. It lets you divide your bet between Instant Prize Blocks, Bonus Feature Blocks, and the Max Block. There are ten different Blocks to choose from. Filling a specific Block results in a win.
There are bet options of 1c, 10c, $1, $10, and $100 casino chips. To add a bet to a Block, click on one or more of them.
There is an Autoplay function for non-UK players that allows between 10 and 100 autospins. There is also a Turbo Mode in the Settings menu.
The average RTP for Space Stacks is 96.23%. There are RTP versions that are 95.25% and 94.29% higher than the average return rate of 96%. However, the RTP varies depending on the type of Block (more on this below).
The medium volatility indicates a consistent flow of wins throughout the slot. The maximum payout is 5,000 times your total bet. Importantly, the odds of winning are 1 in 5,205 spins.
Theme
The Space Stacks slot, which has a space theme, allows you to explore the outer reaches of space. The 1010 grid has a futuristic feel to it, with the Blocks using bright colors to really stand out from the stars and planets in the near-perfect black hole that is outer space. A synthesizer was used to create the soundtrack.
With only Blocks on the reels, there are no symbols. There are 7 Instant Prize Blocks with 10 of them appearing. The MAX Instant Prize Block is the most valuable, paying 5,000 times your total bet. Each Block has a minimum, average, and RTP payout (more information below).
Three Feature Blocks are represented by the other symbols/blocks you see. Astro, Flip, and Apex are your options. They have higher average payouts than the preceding Blocks, but a lower RTP (more details below).
Mobile
Space Stacks is available to play on smartphones running iOS, Android, and Windows software, as Push Gaming focuses on mobile players. It was created using HTML5 technology and has been optimized for use on laptop, PC, and tablet devices.
Bonus Features
The Space Stacks slot machine has five bonus features. You can bet on each column using the ReelBets feature. You'll win the prize or feature if you fill out the column. The Enhancement feature can add multipliers and added values to the columns. By spinning a wheel, picking from a grid, or playing an enhanced version of the base game, you can win Instant Prizes. There's also a MAX Block, which pays out 5,000 times your bet.
ReelBets feature
As previously mentioned, the MultiBet system is known as the ReelBets feature. You decide how much each casino chip is worth. After selecting a chip, place your bet on one or more betting blocks by clicking or tapping on the appropriate betting block.
Every time you click or tap, the value of the selected chip is added to the amount of your bet. There are casino chips worth 1c, 10c, $1, $10, and $100. A Bet on All button is also available for all three Feature Blocks as well as the MAX Block or the six Instant Prize Blocks.
Enhancement feature
Except for the MAX Block, the Enhancement feature can be applied to all Instant Prize Blocks. In this section, the value of one or more Instant Prize Blocks can be increased to a higher value than the initial value. All possible enhancements are highlighted in grey.
Each time, the feature selects one or more enhancements at random. This consists of applying multipliers and additional values to the Instant Prize Blocks:
Values of Multipliers
Additional Values: 2x, 3x, 5x, 10x, 25x, 50x, and 100x
+2, +3, +5, +10, +25, +50, +100, +250, +500 and +1,000
The Instant Prize Blocks are now multipliers of the amount bet on that particular block. The MAX Block, which is worth 5,000 times your total bet, is the only exception. If you fill the respective column to the top, you win the Instant Prize associated with that block.
Feature Blocks
The Space Stacks slot contains three Feature Blocks. If you fill in the appropriate column, you will activate their respective bonus feature. Here's what you can expect:
The Astro feature is a 32-segment Instant Prize Wheel. Bet Multipliers, Instant Prizes, and Collect are examples of these. The multipliers range from 2x to 100x, while the instant prizes range from +2 to +1,000. You can spin the wheel until you hit a Collect segment, which ends the feature.
Apex feature: you enter a new stacking feature with all 6 Instant Prize Blocks with new values here. The pots' starting values are 2x, 3x, 5x, 7x, 10x, and 20x, respectively. The Enhancement feature is then activated. As in the base game, symbols fall and begin to fill the columns. If you fill a column, you will be awarded that prize. When a second column is filled, the prize multiplies the total amount collected. Then three additional lives are activated. If no symbols land, a life is taken away. This will continue until all lives have been taken.
Space Stacks Screenshots
By any stretch of the imagination, the Space Stacks slot is not a typical video slot. Push Gaming deserves credit for trying something completely new and different. They chose the space theme correctly, however, because there are no boundaries in outer space (that we know of).
Space Stacks appears to be a grid slot at first glance. It's far from it. The game revolves around the ReelBets feature, which allows you to wager on one or more columns/betting blocks. You'll win the associated prize if you fill the column(s) you've bet on. The Enhancements feature increases the value of Instant Prize Blocks with addition values up to 1,000 x bet and multipliers up to 100x.
Great theme

Good RTP

Nice bonus rounds
The average Space Stacks RTP rate is 96.23%.
The max win per spin is 5,000 x your total bet.
No, the game requires you to place bets on each column. By filling the column with symbols/blocks, you will win the associated prize.