Spinsane is a Netent slot that immediately stands out, but in a negative sense. Rarely have we seen such a drab, grey and let's just say, not charming slot as Spinsane. Netent is struggling a lot and in that respect we understand very well that they are looking for new types of video slots.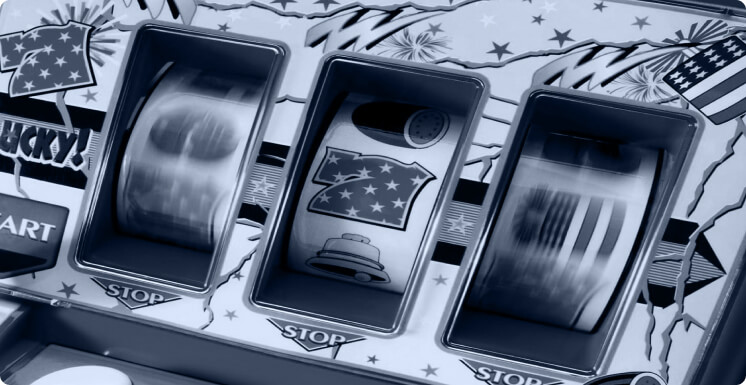 Start the game
Heyspin casino operates from 2017 and is licensed by MGA. The brand has a questionable reputation till today.
A very unusual and serious decision to make this kind of slot! Surprise empty cells - completely without characters. I have not seen this kind of slots yet, and for this reason, you can play this slot. I didn't delve into how he plays and what, but it's good that there is a video on the site with explanations.
A very strange slot. It's the first time I see empty reels without symbols, and it's really annoying. Plus, some symbols here are not simple, and in order to understand how they work, you either need to twist for a long time or read the instructions. I don't like such slots: I like it when I just come in and start playing, and not when I have to read books...
I haven't seen a bonus in this slot for a long time, I agree that reels without symbols are annoying - it feels like there will always be such an emptiness and the slot is so greedy that it doesn't even put symbols :D I remember giving 20 spins to it in pf, after I thought that it would be better if they were not given at all than in this slot.
It's a community widget, visit community tab for full experience
It is very difficult to stand out these days: new slots are released almost every day. Gone are the days when the whole world was anxiously waiting for the day when a new Netent slot was released.
But we don't like this style. This online slot seems to come from the year 2,000 and that is certainly not a compliment. Sometimes retro style slots work really well and other times they miss the mark completely.
Spinsane has 5 reels with 3 rows of symbols. In terms of design, a classic mechanical lock appearance has been chosen.
Shiny reels, shades of grey and many empty positions on the reels, as is common with these types of slots. Netent has also added such a typical LED screen, as is often used with pinball machines.
Elk Studios has already successfully integrated this type of LED displays in their video slots such as Ivanhoe and Route 777. It works there, but at Spinsane it adds very little.
You bet from 0.10 euros per spin and that goes up to a maximum of 500 euros per spin.
The variance of Spinsane is medium and the theoretical payout percentage is 96.26%.
Symbols and Payouts
There are only 8 symbols in the game:
· The scatter wolf
· The wild symbol
· 3 regular symbols
· 3 upgraded symbols
The wild symbol replaces all symbols except the scatters.
The regular symbols consist of the wolf, the paw and the tooth. These symbols also come in an upgraded form (the Super Symbols).
The wolf pays out 500 coins on a 5-of-a-kind in regular form. If you spin 5 of the same symbols from the upgraded version, you win 5,000 coins.
The paw and the tooth will give you 25 and 100 coins respectively for 5 of the same. The following also applies here: the Super Symbol version is worth 10 times as much.
Free spins bonus
5 or more scattered wolves will give you a minimum of 10 and a maximum of 30 free spins. You get 2 free spins for every scatter that activates the bonus round.
During the free spins, two boosters are active:
Every spin makes 1 reel completely wild
Every scatter gives you +1 free spins
The free spins bonus works just like the base game: you have the feeling that a lot is happening, but in the end, it often barely pays off.
It seems to be possible to win 5,000 x the total bet on Spinsane, but we haven't even come close to an interesting bonus feature yet.
Spinsane Screenshots
Everything is happening all the time, but in fact nothing is happening all the time. This way you sometimes get, it seems, a respin. But then it turns out that it's just a graphic trick and a role is replayed just for fun. Fake respins, extra wilds, frequent retriggers: it's all very pointless if 9 times out of 10 it barely pays off. Graphically, Spinsane is not appealing, rarely have we seen a modern video slot that looked so bad.
Finally, the design of the paylines has been deliberately made different. Again, it just doesn't work. Sometimes you think you've won, and you don't win anything, and sometimes you win something out of nowhere.
Netent may have done this to be "edgy", but it has a counter-productive effect.
Interesting gameplay features

Generous free spins

Different types of icons
Yes, you can play the slot in the demo version here.
Land three scatter symbols to trigger 10 free spins.
There's no need for you to download Spinspane slots.