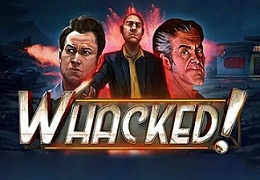 Whacked! is a refreshingly straightforward game developed by the always provocative NoLimit City. Set against the backdrop of an abandoned gas station, this game immerses you in a world where mafiosos dispose of snitches and unwanted characters.
Play Whacked! Online Slot For Free
Whacked! RTP — 92.10%-96.07%
What is RTP in slots?
You need to check the RTP before playing Whacked!, casinos can reduce the percentage of returns to the player.
Play Whacked! For Real Money
Dead Canary
By Nolimit City
Benji Killed in Vegas
By Nolimit City
Folsom Prison
By Nolimit City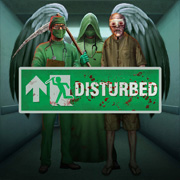 Disturbed
By Nolimit City
A maximum win probability of 1 in 900,000 may not be the highest in the Nolimit City stable, but it may help calm the big win boys and girls down.
Speaking about good fortune, be "made" fortunate, to use a theme-based allusion, and Whacked! enables wins of up to 11,912 times the original wager.
Whacked! If you're seeking for a cerebral journey through the gangster underworld, it might just be the correct choice for you despite being unusually straightforward for an NLC release.
It's a community widget, visit community tab for full experience
Gameplay
In the base game, you'll encounter exciting features such as Avalanche wins and xWays symbols. As you accumulate consecutive wins, a revolver below the grid gradually fills up. Once fully loaded, you unleash your firepower and turn up to six of the villains into wild symbols. It's a satisfying way to eliminate the bad guys and enhance your chances of winning big.
Bonus Round and mechanics
The bonus round takes the form of a hold and win-style game, where you collect bet multiplier prizes beneath each reel. This thrilling feature introduces a variety of intriguing xRevolver modifiers, each with its own unique twist. To truly maximize your potential, you'll likely need the Russian Roulette modifier, as it brings you closer to the staggering 11,912x potential win.
Whacked! delivers a no-nonsense gameplay experience that captivates with its simplicity. With its engaging visuals and exciting features, this game captures the essence of the Italian-American gangster world. Brace yourself for an exhilarating adventure where you'll uncover hidden treasures and seize the opportunity to claim your place among the mob elite.
Whacked! Slot Features
Premium Symbols: The game features five mafioso character symbols that offer payouts ranging from 1x to 2x your stake for landing five of a kind wins. Additionally, Wild symbols can substitute for other pay symbols to help complete or enhance winning combinations.
Avalanche Mechanic: Whenever you achieve a winning combination, the winning symbols are removed from the grid through the Avalanche mechanic. New symbols then drop down from above to fill the empty spaces, potentially leading to additional wins. This process continues as long as you keep winning.
xWays Symbols: xWays symbols can appear on the reels and expand to reveal 2 to 4 symbols each. These symbols function like regular pay symbols, and they remain in play throughout the Avalanche sequence.
Lock 'N' Load Feature: By filling the revolver cylinder below the grid with six bullets through consecutive wins, you trigger the Lock 'N' Load feature. Once activated, the revolver randomly shoots at character symbols, transforming them into Wild symbols. Unused bullets are saved for future use if there are fewer than five character symbols on the screen.
Whacked Spins Bonus Round: The Whacked Spins Bonus Round is triggered when three scatter symbols appear in the same Avalanche sequence or on the same spin. This feature follows a hold and win style, where each reel starts with a value of 1x your stake beneath the grid. You begin with three spins, and the count resets each time a non-blank symbol lands. Coins with cash prize values appear, accumulating below each respective reel throughout the round.
xRevolver Modifiers: During the Whacked Spins Bonus Round, you may land the xRevolver cylinder, which awards one of the following modifiers:
Coins: Provides a regular cash prize.
xWays: Expands to reveal three coins with values between 1x and 20x your stake.
xNudge: Nudges to grant a multiplier that increases with each nudge, reaching a maximum of x3. This multiplier enhances the total value beneath the corresponding reel.
Russian Roulette: Resets the spin count to three once, but cannot reset again thereafter. At the end of the feature, the bet multipliers on the reels are multiplied together instead of being added together.
Whacked! Screenshots
Bonus Buy
Bonus Buy: In certain jurisdictions (excluding the UK), a Bonus Buy menu is available. By clicking the yellow star button, you can access this feature. It offers a single option to purchase the bonus round for 88x your stake. The top-tier bonus buy RTP is 96.15%, and the bonus round has an organic hit rate of 1 in 261 spins.
Whacked! offers a refreshing change of pace from other NoLimit City releases by providing a base game that is not overly complex or overwhelming. You won't find the reels constantly slashing and dicing, leaving you puzzled until your winnings are tallied. Instead, the game focuses on key features such as the Avalanche mechanic, which introduces random wilds when the bullet collection system works in your favour. Additionally, the xWays symbols add an extra layer of excitement.
Avalanche wins

Up to 6 random wilds

xWays symbols
The top-tier Whacked! RTP is of 96.07 %.
This is a high volatility slot.
You can win up to 11,912x your stake.