Jurassic Park is a proprietary game from Microgaming that comes with a jam packed with exciting features and great looking symbols. All of the main characters are represented on the reels, as are all the main dinosaurs. The soundtrack is awesome, and this game really deserves to represent an epic movie that's long been a timeless classic.
Play Jurassic Park Online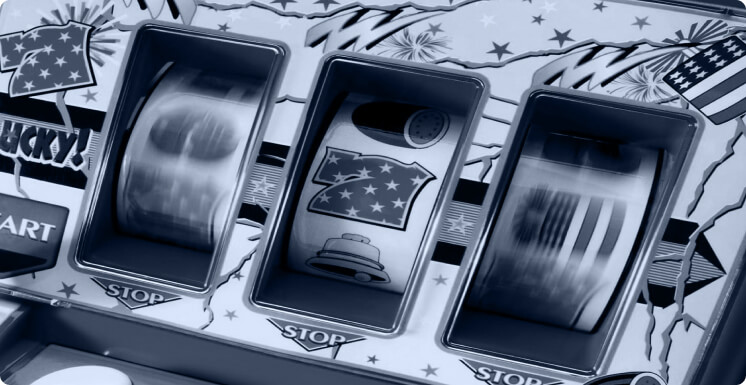 Start the game
Sometimes, I have a lot of fun playing this game. It's similar to when you settle in to watch a fantastic movie; for me, I need plenty of time to play and appreciate it. The other day, I wondered if I may like this Jurassic Park game to the second one. Playing this game can be thrilling at times, especially if you win free spins. The yellow scatter symbols are gorgeous, and the game is so much fun that you won't grow tired of it. Like a good movie that you can watch repeatedly without getting tired of.
I once received 5 free spins at Triobet Casino, and after catching a 30 cent bonus on the third spin, I was awarded $ 430 (I now frequently play this slot).
I like Jurassic Park because it has y 243 ways to win, which means I don't have to worry if I strike it exactly on the paylines plus it has amazing free spins. The only annoying thing is that better free spins are awarded after you hit the first ones a few times, making this slot more of a long-term game.
It's a community widget, visit community tab for full experience
Jurassic Park - Site review
Don't say you didn't watch the science fiction movie Jurassic Park shortly after it hit screens. If so, you have deprived yourself of the incredible experience that this picture caused for all viewers. Of course, these days those special effects seem primitive, but then they fought on the spot.
And we remembered this masterpiece, because Microgaming decided to please its fans with a new video slot called Jurassic Park. As you can guess, it was created based on the cult film.
How to play
The main characters are the high value symbols in the Jurassic Park slot, and the dinosaurs are the low value symbols with the T-rex as the undeniable alpha. You need 3 to 5 symbols on a payline, and here is the paytable:
Grant - Pays 13.33x for 5 on a payline
Ellie - Pays 11.66x for 5 on a payline
Hammond - Pays 10x for 5 on a payline
Malcolm - Pays 8.33x for 5 on a payline
Dinosaurs - Pay between 5x and 2x for 5 on a payline
RTP, Variance and Tech Data
It all plays with 5 reels, 3 rows and 243 paylines and you can wager up to £ 75 per spin across all devices and platforms. The base game will keep you on your toes thanks to the T-Rex Alert feature, and you can take advantage of up to 35 random symbols when this feature is suddenly activated.
In this model, there are no active lines in the classic form, so the bet is accepted for a spin. It is always a multiple of thirty. Moreover, each of the thirty parts can be from one to ten coins of 0.01, 0.02 or 0.05 dollars. Accordingly, you can play the Jurassic Park slot machine by betting up to fifteen dollars.
The RTP of the slot is 96,7%.
Paid chains of identical symbols are formed on adjacent reels. Where exactly the pictures are located vertically does not matter. It is enough that there are several of them, and they are located starting from the first reel on the left.
To calculate the payout amount, the combination coefficient indicated in the table (it reaches x800) is multiplied by one-thirtieth of the bet. You will learn about exceptions to the rules in the next section.
Bonus Functions of the Slot
The base game comes with T-Rex Alert Mode random triggering that will last 6 spins. Look for the T-Rex badge behind the reels on the third spin, and if you're lucky, you can get up to 35 wilds here. This can bring you solid payouts and is a great opportunity to keep your interest in the main game. Also note the folded Jurassic Park logo here.
The free spins feature is activated when you hit at least 3 scatters on a single spin, and there is a unique free spins feature for each dinosaur. Each function has a unique setting and soundtrack, and this adds variety to this function. Which dinosaur you can "play" with is randomly selected:
Tyrannosaurus Rex - gives you 12 spins and the T-Rax symbol can appear folded and turn the reels into wild reels
Velociraptor - Gives you 12 spins, split wilds with random wilds from 4x to 6x
Triceratops - gives you 12 spins where wild stacks grow one wild per spin. On losing spins, you benefit from sticky stacked jokers, and partially stacked jokers will push in place and you get re-spin
Brachiosaurus - a random number of free spins will be useful when using a mystery multiplier from 2x to 6x. You can start more spins here as well.
Dilophosaurus - This dinosaur will spit on symbols to turn them into wild ones, and if you create a winning combo with wild ones, it will become sticky.
When you have activated the free spins feature 25 times, you will be able to choose which feature you want to receive, the next time you activate it, and off you go.
Play the Free Demo
Don't want to play for real money? No problem, you can easily play the demo for free online.
Mobile and Tablets
You can play Jurassic Park Slot Machine on both mobile and tablet PC and Microgaming has ensured that this game runs smoothly on all portable platforms. It's a great game to carry around, and nothing gives you a warmer feeling of freedom than playing and winning on your Android, iPhone and iPad.
Similar Slots
· Dino Reels 81 – Dinosaurs existed millions of years ago. But they came to life in Wazdan's Dino Reels 81 slot. A big hunt for extinct animals awaits you. Catch a T-Rex on four reels and you can hit a big jackpot in the amount of 12 thousand credits. An unusual number of pay lines and an original risk game will allow you to get the worthiest rewards. Launch the slot on our website and you can play for free, as long as you like, as well as without registration and restrictions.
· The Epic Journey - The Epic Journey has a 96.6% return rate, 15 spinning reels, 100 paylines. There is a bonus game, there are free spins, there is a Wild symbol, there is a Scatter symbol, and there is a multiplier. You can play The Epic Journey slot machine in automatic mode, there is a "Fast spin" mode. Together with brave heroes, embark on an exciting journey to the center of the Earth, playing The Epic Journey slot from Quickspin absolutely free on our website. The Epic Journey is the name of this exciting slot based on the novel Journey to the Centre of the Earth by Jules Verne. It tells the story of the adventures of a group of people who make their way to the center of the earth. This game features a non-standard reel structure and a wide range of bonus features.
Conclusion
Jurassic Park is a very solid game from Microgaming, and it is perfectly balanced in many ways. Medium volatility pairs well with huge potential, and the base game is more than fun enough to keep you moving until you eventually trigger free spins. With all the different free spins modes you get a ton of variety and action, and we just want Microgaming to still release quality slots like this from time to time.
Jurassic Park Screenshots
The Jurassic Park movie turned out to be a huge hit and at the time had the biggest box office earnings. The Jurassic Park slot machine adaptation has done it justice and received numerous honours. The movie's surroundings and characters are completely preserved in this remastered version, producing an excellent result.
5 different dinosaur free spins

T-Rex alert mode - up to 35 characters

Average volatility and max win up to 6000x
The RTP of the slot is 96,7%
The Jurassic Park Slot can be found online in a demo version.