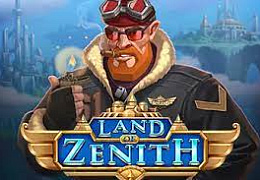 Land of Zenith is a science fiction slash Steam Punk-esque slot from Push Gaming. Push Gaming is never afraid to use extreme game mechanics and know how to implement two of them with this slot.
Play Land of Zenith Online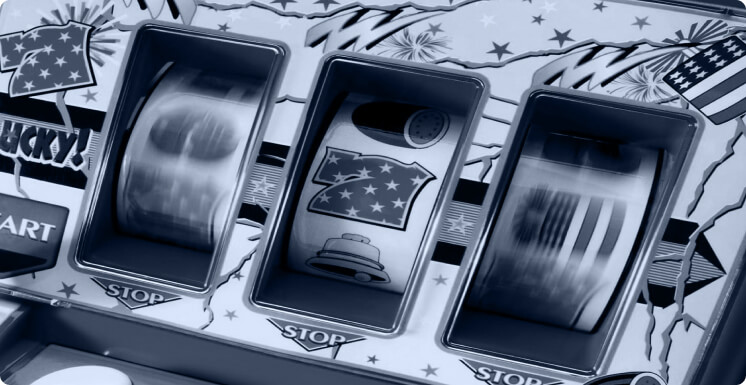 Start the game
Heyspin casino operates from 2017 and is licensed by MGA. The brand has a questionable reputation till today.
As for me, the slot is awesome with excellent bonus modes and huge winning potential! However, it is a fierce dispa and you can catch the bonus for a very long time and it is not difficult to drain the balance in it. The slot is licked and very similar to Jack from netent (wilds move in the same way), but the bonuses are completely different!
I never cease to be surprised by this with every new product: while some offices churn out slots one after another, push releases them quite rarely, but how cool they are! The return is top, the payouts per line are large, the bonus game is intense and exciting! Super, 10 out of 10!
Realistic music of the slot makes you understand that now there will be thunder and storm from the first minutes. The provider has put a sufficiently large maximum multiplication of the bet into the slot. The slot is good and very beautiful, an interesting bonus, at least I liked it, and the very maximum x of the slot lures even more, it would be super to catch it. I recommend trying this creation of Push Gaming for the game, I hope you will like it too.
It's a community widget, visit community tab for full experience
Land of Zenith - Site review
The first is a mystery symbol feature and the second is a free spins bonus in overdrive. The further you go, the faster the reels spin, and your balance should increase just as fast as your heart rate.
In the Joker Troupe slot, Push Gaming has already introduced these hyper-fast spins and they have an extremely high variance. If it goes wrong, the bonus is over in (literally) seconds. Does everything go according to plan, you don't know what happens, it goes so fast.
You enter a wonderful world full of robots, tough men with thick moustaches and top hats, castles in the air and zeppelins. The steam punk theme has already been seen by us in slots such as Steam Tower and Cazino Cosmos, but never before so beautifully executed.
The playing field actually consists of two parts: the left part is a kind of mechanism of copper coloured discs and on the right side is a 6 x 4 playing field with 30 fixed paylines.
If you spin scatters on the regular playing field, these scatters ensure that the checkers move in a certain direction. And if this creates a certain energy flow, you win the mini feature or the main bonus.
You can bet from 0.20 euros, up to a maximum of 100 euros per spin. The variance is very high: the highest measured win by Push Gaming is no less than 21,003 x the total bet.
The theoretical payout percentage is 96.23%.
The three premium symbols can pay out big: they deliver between 75 x and 100 x the bet for a 6-of-a-kind.
And then there's an eccentric gentleman in a yellow suit, with a top hat. Spin 6 of these crackers on an active payline for a prize of no less than 200 x the bet.
Wild symbols replace all symbols except the scatters.
Land of Zenith slot feature
Bonus features
There are two bonus features to be awarded.
The first is a mystery feature, which is triggered when at least 1 scatter falls on the regular playing field and the metal discs then fall in the right place.
Multiple balls are now shot across the reels, which can double or disappear as soon as they hit a wall. A kind of Pong, but 100 times more exciting. When the balls touch each other, they leave behind 5 mystery symbols. The more balls in the game, the more mystery symbols can fall.
Sometimes the checkers turn gold before a spin starts. That means that the free spins mode starts. Again, you will have to spin a scatter that also has to ensure that the spinning discs match up perfectly.
If you have successfully completed those three steps, you will win the free spins bonus.
Now you have 20 seconds to fill the meter. You do that by spinning wilds.
If successful, you will get 10 seconds more on the clock and a low symbol will also be removed from the reels.
If the low symbols are gone, you only get the 10 seconds extra on the clock. The reels also spin faster and faster. If you are a bit of a nervous type, then this might not be the slot for you.
So, these free spins are really a race against time and if you lose them, there is little to celebrate. But if you manage to retrigger often, you can really win big.
Land of Zenith Screenshots
Push Gaming is a top casino game maker, which may not release a lot of new slots, but only makes class stuff. Land of Zenith is a unique and fun slot. You can lose your money on it in no time, but just as hard on it.
Base game mystery symbols feature

Hypermode™ bonus round

Win up to 21,003x your stake
Base game could do with 1-2 extra modifiers
The game's payout percentage of 96.29 % is a bit above the industry average.
The volatility is high in this game, so you need to brace yourself for fluctuations on your bankroll.
The game sheet says "infinite potential", but 21,003x is the highest max win achieved.
Clockwise/anticlockwise Turner symbols modify the 3 segments of the left-hand-side Disc. When a full groove is aligned you trigger the Bouncing Mystery feature. Orbs bounce off the walls and turn into mystery symbols, which again turn into matching pay symbols.