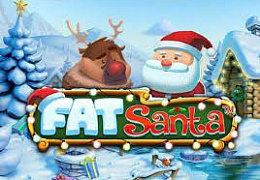 The developer Push Gaming has come up with some interesting features with the Fat Rabbit slot machine, which are very entertaining and designed to match the topic. It's fun to watch the rabbit pick up the carrots in the free spins and get bigger and bigger in the process. As a wild symbol, this function can of course also prove to be very lucrative.


Play Fat Santa Online Slot For Free
Fat Santa RTP — 94%-96.45%
What is RTP in slots?
You need to check the RTP before playing Fat Santa, casinos can reduce the percentage of returns to the player.
Play Fat Santa For Real Money
Play Fat Santa in trusted casinos. We give a guarantee for the casino in the reliable casinos section.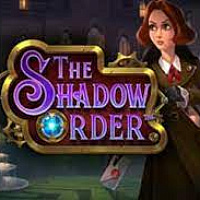 The Shadow Order
By Push Gaming
Tiki Tumble
By Push Gaming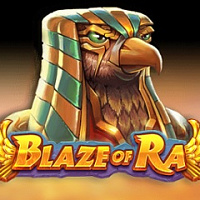 Blaze or Ra
By Push Gaming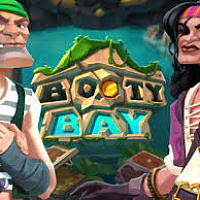 Booty Bay
By Push Gaming
Fat Santa has a medium volatility which means you can expect relatively consistent wins throughout the game. The return to player percentage (RTP) is approximately 96.25%, but remember that the provider allows you to reduce this rate, so check this information and choose a slot with the highest possible return percentage.
What is the maximum possible win in Fat Santa?
The maximum possible win in Fat Santa slot is x6400.
Top Big Wins at Fat Santa
We have not been able to find the maximum win on the network, but we have selected for you some interesting and big wins in the slot.
mozies403-x999
The player has almost reached the end of the bonus round by increasing the Fat Santa " up to 4x4, which allowed you to collect huge winning combinations and, ultimately, get this big win.
TheSteveStream - x2653
The streamer was lucky to reach the end of the bonus round by expanding the santa symbol to 5x5, which allowed him to get a huge win in the last spin.
CasinoDaddy – x 2894
Streamers managed to reach the end of the bonus round by increasing the main symbol " Fat Santa " to the maximum value, filling the entire playing field. Thanks to this, large and profitable combinations were collected, which brought a significant win to the players.
What are the chances and is it even worth trying to get max win in Fat Santa?
Thanks to the possibility of buying a bonus game, there are indeed chances to get the maximum win, but they are still small. You will need to play long enough to reach your goal. Choose a slot with the highest RTP value to increase your chances.
everything is already shrouded in the upcoming New Year's holidays and the developers are not asleep. Great possibility to buy the bonus.
in terms of design, I did not like the slot, these Santa Clauses are too big and are striking. I've played the slot twice and I'm not going to play it anymore.
Yes, I understand that the slot is old, but it's too disgusting even for the time when this slot was released! Now this slot is not played by anyone and will play there is no point in dabbling in this when there are great new items on the same topic.
It's a community widget, visit community tab for full experience
During the free spins, Santa Claus eats the pie pieces and, in this way, grows into an oversized wild symbol. With a bit of luck, you will make it to the highest level, at which Santa occupies the entire playing field and can thus bring you the highest winnings.
The payout ratio of the slot machine is 96.45% with a medium to high variance. Real money winnings can be 10,223 times the stake, but Fat Santa is limited to a maximum stake of € 25 per spin. In terms of design, Push Gaming relies on cute comic graphics, just like its predecessor. The Christmas-themed design may not be appealing all year round, but the chances of winning do.
This is how Fat Santa works
Play Fat Santa for free
Special symbols and free spins
Important symbols
Buy Fat Santa Bonus Games
Play Fat Santa on your mobile device
Fat Santa Screenshots
This is how Fat Santa works
Fat Santa plays at the North Pole, the home of Santa Claus, and shows a playing field of five-by-five fields in a snowy winter landscape. Fat Santa Claus represents the highest winning symbol and is also a wild symbol that can substitute for all other symbols. Symbols of high value are elf, reindeer, snowman and gift, supplemented by Christmas tree balls with playing card symbols.
You can play for a real money stake from € 0.25 up to a maximum of € 25 per round. If desired, the spins run automatically via autoplay, the reels can also be accelerated, and the animations shortened. The evaluation on the 50 fixed paylines takes place from left to right with only one payout per line. If Fat Santa appears together with at least one cake symbol, the bonus round starts. Shopping in the free spins is possible for 80 times the real money stake.
Play Fat Santa for free
As with its predecessor, Fat Rabbit, the attraction of Fat Santa lies in the progressive bonus round, in which you can unlock different levels. By eating cakes, Fat Santa grows more and more until the wild symbol finally takes up the entire playing field. These funny free spins can also be enjoyed in play money mode. You can also get to know the functions of the online slot from Push Gaming very well while playing for free.
You have the opportunity to play Fat Santa for free. The browser game here on our site is possible without downloading and without registering in an online casino. Play the online slot as much as you want without risk and with no obligation. Only when you want to win real money do you need to make a deposit. You will find reputable and trustworthy casino sites with proper approval here.
Special symbols and free spins
In the basic game, Fat Santa can randomly distribute wild symbols. When Santa Claus drives by on his sleigh, he can leave a random number of cakes on the reels. As wild symbols, these replace other symbols. If Fat Santa and at least one cake appears at the same time, the progressive bonus round starts with 5 free spins.
Whenever a cake appears, Fat Santa moves across the field to eat the treat. Next to the playing field you can see how many cakes Santa has already eaten and what level he is on. Every five cakes Santa grows to the next level and thus develops from the normal to the oversized wild symbol: 1x, 2x, 3x, 4x and a maximum of 5x. There are 3 more free spins for this.
Important symbols
Fat Santa is the wild symbol of the online slot and can substitute for all other symbols. There is a 20-fold real money payout for five Santa symbols. The cake is also a wild symbol and substitutes for other symbols.
The little guy is the next higher winning symbol. Five eleven symbols mean a payout of 20 times the stake. For four symbols there is 4 times and for three symbols 0.8 times.
Buy Fat Santa Bonus Games
With Fat Santa you don't have to wait for Santa and cake to appear together as symbols to enjoy the progressive bonus round. You can buy into the free spins using the buy feature. This is 80 times the stake for the round.
Play Fat Santa on your mobile device
Push Gaming designed Fat Santa in a so-called responsive design. On the one hand, this means that you can play the online slot on your mobile device directly in the browser, without downloading or installing an app. On the other hand, the display adapts to the current image format so that you can play in portrait or landscape format on your mobile phone and tablet if you wish.
It is controlled with a touch display and on-screen buttons. Implementation without an app enables support for almost all modern mobile devices. So, there are no compatibility problems with Android, iPhone, iPad or Windows Phone. Regardless of the platform you want to play on, only one user account is required in the online casino. Your deposited real money and bonuses can be used across devices.
Fat Santa Screenshots
There isn't a wide selection of extras. The major prizes, meanwhile, will occur if Santa indulges on some mince pies while the free spins are being awarded. This may trigger extra free spins and gigantic wilds that can measure up to 5 by 5. In general, there is more holiday spirit the bigger the gigantic wild. Overall rewards in the feature might reach 10,223 times the bet.
10,223 times real money winnings

Wild symbol

Growing wild symbols

Random wild symbols

Free spins
Low bet range

Graphics and design only average
Fat Santa is the successor to Fat Rabbit. This is a successful online slot from Push Gaming with a progressive bonus feature. At Fat Santa, Santa wants to eat cake to grow and grow as a wild symbol.
The developer Push Gaming launched Fat Santa in 2018. The company has been developing casino games and software since 2010 and has offices in London and Malta.
Enjoy the online slot without obligation and risk as a browser game on our site. The free game does not require registration or a deposit.
Yes, Fat Santa supports modern cell phones and tablets and can also be played on mobile devices via instant play. A casino app is not required, just visit the mobile casino page.