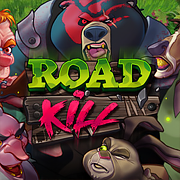 Get ready for an unforgettable journey with Roadkill, a new casino slot developed by Nolimit City, renowned for their groundbreaking releases. In this peculiar game, players are thrust into the world of the ruthless serial killer, Bodycam Butcher, who wields a menacing chainsaw.
Play Roadkill Online Slot For Free
Roadkill RTP — 92.10%-96.04%
What is RTP in slots?
You need to check the RTP before playing Roadkill, casinos can reduce the percentage of returns to the player.
Play Roadkill For Real Money
Play Roadkill in trusted casinos. We give a guarantee for the casino in the reliable casinos section.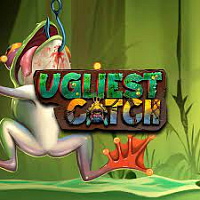 Ugliest Catch
By Nolimit City
Benji Killed in Vegas
By Nolimit City
Blood and Shadow
By Nolimit City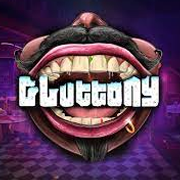 Gluttony
By Nolimit City
It's a community widget, visit community tab for full experience
How to play
The game's grid is dynamic, just like in East Coast vs West Coast, where iconic American figures are transformed into street thugs. But don't be fooled by the dark premise; Roadkill offers a comical twist as animals like Papa Bear, Fred the Rabbit, and Deer Joe band together to stop the reckless rednecks, Hilly and Billy, from flattening them on the road.
Basic Information
Roadkill is a video slot featuring 5 reels, 3 rows, and 99 paylines. Players can place bets ranging from a minimum of 0.2 to a maximum of 100. The default Return to Player (RTP) rate is 96.05%, with alternative versions available at 94.11%, 92.07%, and 87.11%. This high-volatility game offers a maximum win of 11,091 times the bet, which occurs approximately once in 25 million spins. The bonus game triggers around once in 239 spins, and you can achieve wins of 100 times your bet or more in just a single spin.
Game Setting
The game is set on a desolate country road with graphics featuring a cartoonish style. While the background lacks detail, the symbols on the reels are vibrant and engaging. The base game doesn't have background music, but it is punctuated by the occasional honking horn and screams. However, when the bonus games are activated, a fast-paced soundtrack kicks in, adding to the excitement.
Gameplay and Symbols
To secure a win, you need to land a combination of at least 3 identical symbols on adjacent reels, whether they are on the same row or one row up or down. With 99 ways to win on every spin, Roadkill offers numerous opportunities to hit winning combinations. This slot is accessible on various digital devices, including mobile phones.
The game includes 10 regular symbols, with the lower-paying ones represented by a garbage bag, acorn, trap, car wheel, and barrel, awarding between 0.5 to 1.5 times the bet for a 5-of-a-kind win. On the other hand, higher-paying symbols include three animals and the two toothless rednecks, Hilly and Billy. Achieving a win with 5 or more symbols of the raccoon, squirrel, fox, Hilly, or Billy will yield between 1.5 to 7.5 times the bet. Three unique Jumping Wild Symbols, namely Papa Bear, Deer Joe, and Fred the Rabbit, exclusively appear during the bonus games, triggered by landing 2 or more Scatter Symbols.
Roadkill Screenshots
Game Features
Roadkill offers an array of exciting features, including:
Call to Arms: Triggered by landing 2 Scatter Symbols, this feature awards 2 hearts, revealing one of the three Jumping Wild Symbols. The Collector feature engages as long as hearts are available.
Collectors: Activated when a Jumping Wild is in play, this feature involves Scatter Symbols and keeps track of blocked cars and their damage, upgrading the associated Jumping Wilds.
Jumping Wild Symbols: Papa Bear, Fred the Rabbit, and Deer Joe bring their unique abilities to the game, providing multipliers and special features as they attempt to stop the speeding cars.
Hilly and Billy Cars: These menacing cars run through the grid when Jumping Wilds are in action, adding an extra layer of excitement.
Roadblock: Triggered after collecting a total of 20 hits, Roadblock transforms all Jumping Wilds and introduces Hilly and Billy cars, each triggering different features based on the row hit.
Team Assemble Bonus Game: Activated by collecting 3 Scatters, this feature adds three hearts and introduces the Red car, upgrading to the Junkyard Assault Bonus Game when all Jumping Wilds are upgraded.
Junkyard Assault Bonus Game: Engaged when all three Jumping Wilds are upgraded, this bonus game offers more hearts and introduces the Red car.
Nolimit Bonus Buy: Players have the option to purchase entry into various bonus features, with buy-in costs ranging from 100X to 500X the base bet.
Roadkill is another creation from Nolimit City, known for their unique and captivating slot games. In this offbeat adventure, players join the ranks of animals such as Papa Bear, Fred the Rabbit, and Deer Joe as they unite to thwart the menacing rednecks, Hilly and Billy, on a perilous country road. With its engaging features and comical twist on a dark premise, Roadkill promises an entertaining and memorable gaming experience. So, hop in and help the animal resistance prevail!
Unique Theme

Engaging Features

High Volatility
Complex Gameplay

High Volatility

Limited Accessibility
Yes, many online casinos offer Roadkill in demo mode, allowing players to try the game for free before wagering real money.
The different RTP (Return to Player) versions of the game offer varying levels of payout percentages. Higher RTP versions provide better long-term return on wagers, while lower RTP versions may offer increased volatility.
Yes, Roadkill is compatible with mobile phones and digital devices, making it accessible to players who prefer gaming on the go.