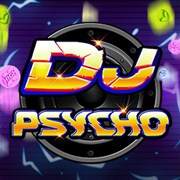 Do you remember DJ P5ychØ, the escaped convict from NoLimit City's psychedelic party slot "The Rave"? Well, he's making a comeback in the sequel, "DJ Psycho." This time, it's all about the beats and cannabis-infused visuals. While not as emotionally intense as its predecessor, DJ Psycho offers an immersive experience with its vibrant DJ booth-centered grid, even if it might be overwhelming for some players.
Play DJ Psycho Online Slot For Free
DJ Psycho RTP — 92.10%-96.05%
What is RTP in slots?
You need to check the RTP before playing DJ Psycho, casinos can reduce the percentage of returns to the player.
Play DJ Psycho For Real Money
Play DJ Psycho in trusted casinos. We give a guarantee for the casino in the reliable casinos section.
Little Bighorn
By Nolimit City
Folsom Prison
By Nolimit City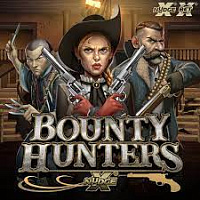 Bounty Hunters
By Nolimit City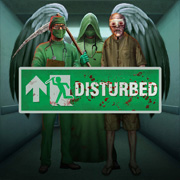 Disturbed
By Nolimit City
It's a community widget, visit community tab for full experience
How to play DJ Psycho
The gameplay revolves around landing Crossed symbols that upgrade symbol multipliers in various ways. This intriguing mechanic allows a 4x4 grid to produce cluster wins of up to 40+. Consecutive wins further increase the symbol multipliers, tracked by the Beat Bar. The top-tier Psycho Spins bonus round is where these multipliers reach their peak. DJ Psycho offers a unique blend of gameplay mechanics that cater to a niche audience.
NoLimit City is known for pushing the boundaries of slot game themes. They tackle controversial and unusual topics with a mix of humor and quality craftsmanship. While their games stand out from the crowd, they might not appeal to everyone due to their unconventional themes.
Slot Theme and Storyline
Set in a wild rave party's DJ booth, DJ Psycho features zombies, aliens, and undead skeletons in charge of the music. The repetitive yet hypnotic soundtrack enhances the atmosphere. Compared to "The Rave," DJ Psycho focuses more on cannabis than heavy drugs, providing an unexpected twist for fans of DJ P5ychØ.
RTP, Volatility, and Max Win
The game offers an RTP of 96.05%, which is slightly above average. However, operators can adjust it lower based on the market. DJ Psycho's medium volatility rating (6 out of 10) is a departure from NoLimit City's usual high volatility. The potential max win is 25,420x your stake, offering solid but reduced potential compared to "The Rave."
Gameplay Rules and Features
Clusters of 3 to 40+ matching symbols anywhere on the grid create wins. The removed symbols make way for new ones, allowing consecutive wins. You can bet between £0.2 and £100 per spin. Special symbols, including wilds and multiplier boosters, contribute to the unique gameplay experience.
Bonuses and Special Features
DJ Psycho is packed with unique bonus features:
Boosted xBet: Increases the likelihood of triggering the Geez Spins and Psycho Spins Bonus Rounds.

Special Symbols: Symbols that transform surrounding symbols into Crossed Symbols, upgrading multipliers.

Beat Bar: Tracks and increases the symbol multipliers of colored symbols.

Free Spins Rounds: Geez Spins and Psycho Spins Bonus Rounds, where Beat Bar multipliers persist.
Bonus Buy Feature (Not in the UK)
Players can buy bonus rounds at various costs, offering access to the Geez Spins, Psycho Spins, or Lucky Draw bonus rounds.
DJ Psycho Screenshots
Mobile Use
Enjoy the electrifying beats and unique gameplay of DJ Psycho wherever you go with its mobile-friendly design. This slot is optimized for both iOS and Android devices, offering a seamless experience on smartphones and tablets. With responsive controls and adaptable screen orientations, you can spin the reels and explore the game's innovative features using intuitive touch gestures. Immerse yourself in the DJ booth-centered grid and vibrant visuals, all while experiencing the excitement of the bonus rounds and special symbols. Whether in portrait or landscape mode, the mobile version of DJ Psycho lets you dive into the rave party atmosphere and potentially win big rewards on the move. Just ensure you have a stable internet connection to enjoy uninterrupted gameplay.
In summary, DJ Psycho offers a unique and unconventional slot experience with its innovative gameplay mechanics and trippy visuals. While it might not be everyone's cup of tea, fans of NoLimit City's distinctive style and DJ Psycho's comeback will find plenty to enjoy in this musical adventure.
The Geez Spins Bonus Round triggers when an FS-marked color symbol hits an x3 symbol multiplier in the Beat Bar. It grants a minimum of 5 free spins, with additional spins for each FS-marked color symbol that triggers the bonus simultaneously. The Psycho Spins Bonus Round activates when all color symbol multipliers in the base game reach x5. It offers 17 free spins, and the xKnob multiplier remains persistent.
The Boosted xBet feature increases the cost per spin but enhances the likelihood of triggering the Geez Spins and Psycho Spins Bonus Rounds. This option provides players with more opportunities to access the game's bonus features.
Yes, the game offers a Bonus Buy feature (not available in the UK) where players can purchase different bonus rounds at varying costs. These options include the Geez Spins, Psycho Spins, and Lucky Draw bonus rounds, offering players a chance to experience the bonus features without waiting for them to trigger organically.