Play 'n Go does somewhat what Microgaming and NetEnt fail to do. As a result, this originally (also) Swedish game provider takes a lot of ground on the big boys. Over the years, Play 'n Go has developed into one of the better game providers. Raging Rex is another great release.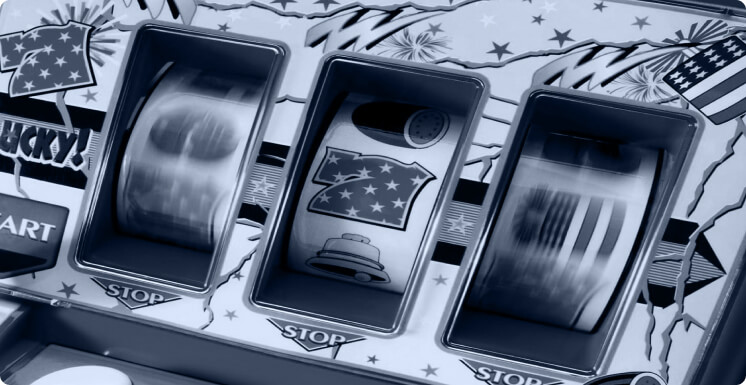 Start the game
Heyspin casino operates from 2017 and is licensed by MGA. The brand has a questionable reputation till today.
It's a community widget, visit community tab for full experience
Raging Rex has it all: nice theme, nice graphics, good payout percentage and the profit potential is also very good. Game provider Play 'n Go is storming the top with slots with excellent graphics, great payout percentages and a good winning potential.

Raging Rex's payout percentage is variable. Reliable online casinos offer you the highest variant: 96.34%. Whichever variant you play, you always have a chance to win 5,000 times the stake per bonus spin. You win such a huge amount thanks to multipliers of up to 243 times that shoot by during the bonus spins. Since you can unlock these bonus spins without limitation, the maximum win is also unlimited.

No payline plus six reels of four symbols high each makes 4,096 ways to win. You win if you spin three or more of the same symbols on consecutive reels from the first reel. Raging Rex takes you to the time when dinosaurs ruled our globe. Jurassic Park, but real. You play with 20 credits per spin. The betting range is €0.20 (€0.01 per credit) up to and including €100 (€5 per credit).
The most impressive of the dinosaurs was the Tyrannosaurus Rex, also known as the T-Rex. An impressive beast that could grow up to 15 meters in length and weigh about 900 tons when hooked up. On Raging Rex, the T-Rex is the Wild symbol.
Payouts
The four premium symbols are dinosaurs:
Velociraptor: good for 40 to 150 credits per combination. The Velociraptor had a tail of more than three feet and poisonous claws. Furthermore, the Velociraptor looked a lot like a bird. In the movie Jurassic Park they have scales, but they didn't have them 70 to 75 million years ago in real life.
Diliphosaurus: good for 40 to 150 credits per combination. The Diliphosaurus was especially notable for the two valves on its head. It seems like the best beast was walking around with two sunshades on his head. Furthermore, the Diliphosaurus was a murderous version of the kangaroo.
Triceratops: good for 20 to 120 credits per combination. The Triceratops was about 3 meters high and 8 meters long and weighed about 30 tons. Yet this colossus could reach a sprint speed of about 50 kilometers per hour. The Triceratops was a giant herbivore that had to be especially wary of the T-Rex.
Parasaurolophos: good for 20 to 120 credits per combination. The crown jewel of the Parasaurolophos was the crest on its head. It looked as if this beast was walking around with a snorkel on its head all day long. This comb was almost 2 meters long. The Parasaurolophos was itself a good 8 meters long and good for 4,000 kilograms in weight.
The low win symbols are unfortunately not stegosaurs, Spinosaurus or plesiosaurs, but a bunch of fossils. These fossils, each their own colour, are worth 4 to 60 credits per winning combination
Rampage Respins
If you spin a T-Rex full stacked, you not only get a Wild Reel, but also respins. During these respins, the T-Rex moves one spot to the left each spin. Until the T-Rex has walked off your screen.
Of course, this T-Rex counts every respin as a Wild symbol.
How does the bonus game of the Raging Rex slot work?
About 66 million years ago, the end was exercise for most dinosaurs. A giant meteorite then hit the Earth. In the Mexican Yucatan you can still admire this Chicxulub crater with a diameter of more than 10 kilometers. Raging Rex also has some meteorites spinning. Fortunately, on the Raging Rex slot machine, these meteorites don't wipe all dinosaurs off your screen.
Depending on the number of meteorites you spin, you will receive 8 to 30 free spins. Every bonus spin you can unlock up to 20 extra spins. This is unlimited, so with the right amount of luck, you will keep spinning bonus for a while.
Before you start your bonus spins you can choose a game mode:
Wild Hunt: you play with Wild Multipliers that you can also multiply with each other. The total multiplier can be up to 243 times. You can win 5,000 times your stake per bonus spin.
Primal Rage: you get a full stacked Wild T-Rex on your screen.
You can choose yourself. What is wisdom? The Wild Hunt clearly yields the highest prizes, the Primal Rage the greatest chance of winning. So, it is mainly a question of how much risk you want to take.
Raging Rex Screenshots
Play 'n Go puts down a strong series with slots such as Dragon Maiden, Banana Rock and this Raging Rex. All beautifully designed slots with excellent payout percentages and ditto winning potential. You gamble for a chance to win a large amount. The chance of 5,000 times the bet per bonus spin is better than bland Starburst prizes of a few dozen times your bet.
The gameplay of Raging Rex is also well put together. Respins during the base spins with Walking T-Rex Wilds and you choose the bonus yourself. Multipliers up to 243 appeals to the imagination as much as such an imposing, roaring T-Rex. Matching sounds are played in the background as you play.
Original design

Unusual gameplay features

Interesting bonus features
A maximum win potential of 5000x your total bet.
Play'n GO lists the Return to Player (RTP) at 96%.
Yes, the slot is fully adjusted to the mobile device.