Temple Tumble Megaways is an online slot machine developed by Relax Gaming and it is their first game to use Big Time Gaming's Megaways mechanics. The game is built around a unique grid and a win destroys the empty spaces around this symbol. There are also three free spin rounds to choose from.
Play Temple Tumble Megaways Online Slot For Free
Temple Tumble Megaways RTP — 70%-96.25%
What is RTP in slots?
You need to check the RTP before playing Temple Tumble Megaways, casinos can reduce the percentage of returns to the player.
Play Temple Tumble Megaways For Real Money
Play Temple Tumble Megaways in trusted casinos. We give a guarantee for the casino in the reliable casinos section.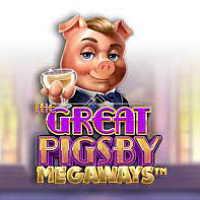 The Great Pigsby Megaways
By Relax Gaming
300 Shields Mighty Ways
By Relax Gaming
Jurassic Party
By Relax Gaming
Temple Tumble 2
By Relax Gaming
It's a community widget, visit community tab for full experience
Temple Tumble Megaways
Temple Tumble Megaways Slot Review
Temple Tumble Megaways offers an incredible 46,656 ways to win and high volatility in this fantastic jungle adventure themed slot machine. Venture deep into the heart of the temple to win 7,000 times your stake and watch the walls collapse as you play for free spins and high prizes. With a 96.25% payout rate and an abundance of bonus features, this breath-taking slot machine has enough to offer even for the biggest Megaways fan. Temple Tumble Megaways has an exciting theme set in an ancient Aztec temple, similar to the setting of Templeof Treasure Megaways. The players slip into the role of a courageous researcher who is on the hunt for lost treasure. The overall feel of the game is vivid, with glowing icons. It is definitely an eye-catching game that offers an addicting gaming experience along with an exciting soundtrack to keep you entertained. As soon as this slot machine is loaded, you immerse yourself in the tale of an Indiana Jones type of researcher who makes his way through the jungle and overcomes dangers to get the prize. The final challenge is still waiting - access to the temple gate through a pile of blocks. Get rid of them and a complex free spins feature with volatility modifiers is waiting for you. The sounds and graphics in this game are top notch, as you'd expect from Relax Gaming, the innovative developer who brought you Heroes Gathering and Dragons Awakening. The design is clearly influenced by the lost city of Angkor Wat with creeping tree roots and half-suggested Buddhas. There's always something going on the reels, and the haunting sounds and images grab your attention.
How to play
Paytable & Features
Payout Rate (RTP) & Volatility
Free Spins And Bonus
Temple Tumble Megaways Screenshots
Mobile phone and tablet
How to play
Temple Tumble Megaways has, as expected, tumbling reels - which disappear whenever they were involved in a winning combination, so that new symbols can fall into place. This means that you can get multiple winning combinations with the same stake. The stakes range from 0.20 to 100 per spin which ensures that players can enjoy this game regardless of their budget.
Paytable & Features
When paying out slot machines, the wild is always the symbol to watch out for, and our adventurous hero takes on the task of substitution here to make mega-wins across multiple possible combinations. He appears on reels 2 to 6 amidst the jewelled nobles, the glittering gemstones and the two opposing forces of Buddha and Mara, the Lord of Death. The payouts will seem extremely low to you if you are used to payline slot machines, with a top award in the base game of just 1x for landing 6 of a kind Buddha symbol. But with the potential of over 40,000 ways to win every spin, you'll understand why the line wins are lower than on a payline slot machine. The goal in this overwhelming slot machine is to cascade enough cascading reels n wins to blow away all the gray blocks and unleash the free spins. These are played on a new wall inside the temple, where special symbols are now in play. You will initially receive 6 free spins with the option to play with the following modifiers: • Multipliers: The extra high volatility option adds multipliers of 1x, 2x and 3x to increase your payouts • Extra Spins: The medium volatility selection adds 1x, 2x or 3x additional spins for more winning options • Extra spins and multipliers: the high variance option with an additional multiplier and spins blocks on the reels Whichever you choose, you will get 3 extra spins if you manage to clear all blocks.
Payout Rate (RTP) & Volatility
If you're looking for bigger wins and better seat edge action, nothing better than playing a high volatility slot machine like Temple Tumble Megaways. If you are used to playing low volatility slots that have mechanics similar to Gonzo's Quest, you will need to adjust your mindset and bankroll - there are no regular base game wins with low value to keep you in the game. Instead, you have the chance to land a maximum win of 776,770 coins, but you will be playing lots of blank games while you wait for the big payday. So how is volatility related to payout rate? This is a theoretical rather than a practical number that promises you a return of 96.25 coins per 100 wagers, but only if you can reproduce the exact conditions under which this statistic was determined. For most players, their payout rate varies depending on the size of their bet and the frequency of the spins.
Free Spins And Bonus
If you manage to destroy all the blocks in the base game, you will receive six free spins. This is similar to the way you would trigger the free spins bonus on the Moon Princess from Play n Go. You then have the option of choosing one of three different free spin bonuses: • Multipliers: 1x, 2x and 3x multiplier symbols are added to the coils • Extra spins: Blocks with 1, 2, 3 extra spins are added • Multipliers and Extra Spins: Both types of special characters are added on the reels
Temple Tumble Megaways Screenshots
Mobile phone and tablet
Temple Tumble Megaways is an HTML5 slot machine that plays directly in a browser. Regardless of whether your mobile device is running Apple iOS or Android, this game loads super fast, and everything from the dynamic opening animation to the super smooth gaming experience works brilliantly. We love the look and sound of this game, and it doesn't disappoint on cell phones, where the level of detail looks great on a crisp screen. It is no exaggeration to say that the Megaways slot machines have taken the gaming world by storm. After all, who wouldn't want the opportunity to play the cost of 10 or 20 paylines for thousands of possible winning chances? And since multiple wins pays off on a single spin rather than the highest win per line, there is a lot to be excited about. Temple Tumble Megaways brings a welcome new dynamic to this style of play with its exploding blocks. Wiping out a game wall in a single spin by stringing a series of cascading victories that wipe out the gray blocks is an exciting thing - obviously that doesn't happen often, but it's great fun watching it happen. The free spins feature is also innovative with a selection of volatility modifiers that allow players to choose between guaranteed smaller wins and the chance to win the game's top prize of over 700,000 coins (when playing at maximum stakes). The demo mode gives you the opportunity to test your strategy but be warned - this is a highly volatile slot machine, and its treasures are hard to come by!
All in all, this slot machine offers everything you could want in a Megaways slot machine and a lot more - the sound and graphics alone are worth giving this great game a spin or two. The stakes are attractive enough for both high rollers and casual gamers, while the challenging gaming experience will keep you coming back time and time again.
High quality graphics;

Nice sound;

Smooth animations;

Interesting bonus game;

The possibility of a particularly large win.
Monotonous gameplay;

Lack of special features
The payout rate at Temple Tumble Megaways is 96.25%. This represents the theoretical return for the player on a stake of 100.00, but your actual payout rate can either be higher or lower depending on how the RNGs perform.
You can trigger the free spins bonus by cleaning up the board during the base game.
Thanks to the Megaways mechanics, which offer the possibilities for huge wins that can land very quickly or only after a long dry spell, this is a slot machine of high volatility. These are far less predictable than other types of slot machines, which increases their playability.
The highest available win is a little more than 7,776 times your stake. Your maximum risk when playing with maximum bet is 776,770 coins.
This is a highly volatile slot machine so you don't land a bunch of low value prizes in the base game. Combination wins landed on average every 5-7 spins but chaining them to blow away the gray blocks and trigger the lucrative free spins is difficult, and we didn't trigger the bonus feature at 50 spins.
To unlock the free spins and select your set of volatility modifiers, you need to remove all of the gray blocks from a single wall. A chain of cascading block wins is strung together, with each win symbol exploding and dragging the surrounding gray blocks with it. Add to the Megaways mechanics that vary the number of symbols on the reel each time and you have a bonus round that can be extremely difficult to unlock. You then have the option to add free spins, free spins and multipliers and multipliers to the reels. The lower volatility options guarantee some smaller gains in value, but you'll need to opt for a multiplier option in order to hope for the biggest prizes available.