Raise your hands if you also played along to the sounds of The Final Countdown by the Swedish rock band Europe in your youth. You recognize the synthesizer riff from thousands. And that fat guitar solo was of course an invitation to an old-fashioned game of air guitar.


Play The Final Countdown Online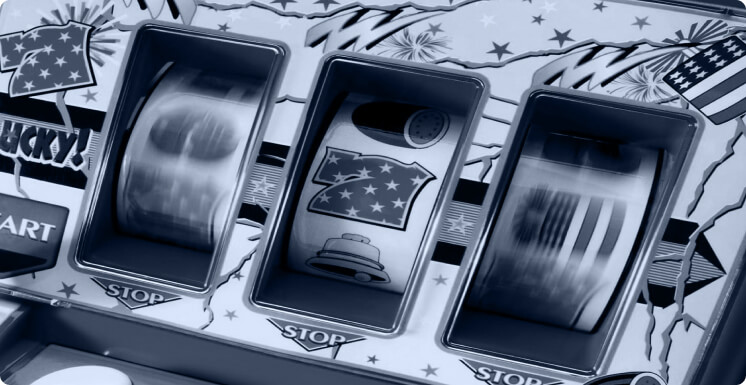 Start the game
The Final Countdown for Money
Heyspin casino operates from 2017 and is licensed by MGA. The brand has a questionable reputation till today.
An excellent machine from big time gaming. Unless you really like the frequency of their payments, but it can shoot so hard that you go crazy. Payouts are very fat here
I wonder how much btg paid for using the soundtrack. It turned out to be a great slot. Keeps the balance well - it's BTG. But the bonus will be hard to catch. I rarely play. Usually when a screen with a fresh skid catches my eye, then I go to check. I like that the reels are synchronized and can place three scatters at once.
It's a community widget, visit community tab for full experience
The Final Countdown - Site review
Big Time Gaming brings us the video slot The Final Countdown, an unofficial sequel to Danger! high voltage.
The game's setting is a rocket launcher and those delightful tones of the iconic song come looming as you get close to a bonus feature. Then explode if you actually succeed. cool.
You can win an incredible amount of money on The Final Countdown and that has everything to do with the 4,096 ways to win and wild multipliers that can go up to an astronomical 888 x.
The maximum payout of The Final Countdown slot machine is 36,000 x the total bet.
We're heading for Venus (Venus)
And still we stand tall
'Cause maybe they've seen us (seen us)
And welcome us all, yeah!
It's The Final Count Down!
How does The Final Countdown slot work?
The Final Countdown has 6 reels with 4 rows of symbols. There are 4,096 ways to win, and you bet with fixed amounts per spin. That starts at 0.20 euros and goes up to 20 euros per spin.
There are two bonus features that you can choose from, and the theoretical payout percentage depends on the feature you choose: between 96.56% and 96.65%.
The variance is high: this is not a slot for novice or recreational players. There is no Buy a Bonus option, so make sure you have enough balance when you play this slot. In any case, enough to play at least 1 bonus feature.
Linked roles
Every spin, a minimum of 2 and a maximum of 4 of the middle reels are cloned. If there is a wild symbol on these cloned reels, it will grow exponentially: from 4 x (2 reels) and 27 x (3 reels) to a whopping 256 x (4 reels).
Symbols and Payouts
The 4 gems are the premium symbols, and the purple gem is worth the most: 25 x the total bet on a 6-of-a-kind.
All other tiles are worth between 1.25 x and 2.5 x the total bet. The card symbols 9, 10, J, Q, K and A pay out between 0.4 x and 1 x the total bet.
However, the value of the symbols plays a minor role in this game. Even with the "low" symbols you can get monster payouts, and that has everything to do with the win all ways and mega wilds that are in the game.
Free spins bonus
3 or more golden "FC" symbols activate the free spins bonus.
You can now choose from two different free spins bonuses:
The Countdown: 8 free spins with retriggers and growing wilds (up to 256 x)
Heading for Venus: 15 free spins with wilds up to 888 x
Both bonus features can yield very large payouts, so it is mainly a matter of personal preference.
With the The Countdown bonus you save for retriggers by spinning scatter symbols. With each retrigger, the wild symbol grows in size. The further you get, the higher the chance of a mega payout.
The Final Countdown Screenshots
We are in any case a big fan of those unique, crazy slots from Big Time Gaming. The combination of high potency and strange, unique themes is irresistible to us. This The Final Countdown is again very successful in our opinion: it is exciting, crazy and has the potential to turn your life upside down with a mega payout.


Beautiful graphics;

Very gambling bonus games;

Possibility of incredibly big winnings;

Great soundtrack.
If you choose the countdown feature, you will be awarded 8 free spins.
RTP: 96.56% to 96.65% in this slot
There are 4096 Paylines in the slot.