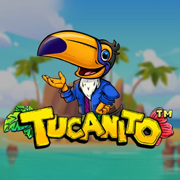 If you're yearning for a virtual tropical getaway, look no further than Tucanito, an exciting video slot brought to you by the renowned game provider, Pragmatic Play.
Play Tucanito Online Slot For Free
Tucanito RTP — 94.05%-96.5%
What is RTP in slots?
You need to check the RTP before playing Tucanito, casinos can reduce the percentage of returns to the player.
Play Tucanito For Real Money
Play Tucanito in trusted casinos. We give a guarantee for the casino in the reliable casinos section.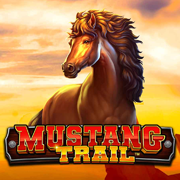 Mustang Trail
By Pragmatic Play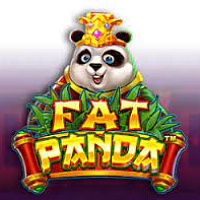 Fat Panda
By Pragmatic Play
Wild Celebrity Bus Megaw…
By Pragmatic Play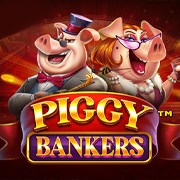 Piggy Bankers
By Pragmatic Play
It's a community widget, visit community tab for full experience
How to play Tucanito
Tucanito boasts a standard 5-reel, 3-row gaming grid. Its medium volatility offers a balanced gaming experience, making it suitable for both casual players and those looking for the thrill of potentially substantial rewards. The game boasts an impressive return-to-player (RTP) rate of 96.5%, ensuring that players have a fair chance to land exciting wins. If you're aiming for the top prize, Tucanito offers a maximum win potential of 1,000 times your bet.
Symbols
In terms of paylines, Tucanito keeps things simple with just 5 paylines. While this might seem limited compared to some other slots, it adds to the game's straightforward and uncomplicated nature. Payouts occur from left to right on adjacent reels, starting from the leftmost reel. This means that even with just a handful of paylines, you still have ample opportunities to land winning combinations.
Bonus rounds
One standout feature in Tucanito is the Bonus symbol. Unlike many slots where bonuses are tied to specific paylines or combinations, the Tucanito Bonus symbol pays out regardless of its position on the reels. This adds an element of excitement to the game, as the Bonus symbol can lead to decent wins whenever it makes an appearance.
When it comes to betting, Tucanito offers flexibility that caters to various types of players. You can place bets ranging from a modest 0.05 credits to a more substantial 100.00 credits. This wide betting range accommodates cautious players who prefer smaller stakes as well as those who seek the thrill of higher wagers. With the game's Jackpot offering the potential to win up to 1,000 times your bet, there's a chance for substantial rewards for those willing to take the risk.
Design and Soundtrack
Tucanito's visual design transports players to a tropical paradise. The backdrop features a serene beach with gently swaying palm trees, creating a tranquil atmosphere that enhances the gaming experience. The slot's reel symbols further contribute to the tropical aesthetic, with various exotic fruits that evoke a sense of refreshment and vibrancy. As you spin the reels, you'll encounter the game's central characters: a playful Toucan and the Bonus symbol represented by an Egg. These charming characters add an extra layer of excitement to the game's visual appeal.
The soundtrack in Tucanito complements the tropical theme beautifully. It features soothing and melodic tunes that transport players to a world of relaxation and tranquility. The sound effects that accompany wins and bonus activations add to the overall immersion, enhancing the enjoyment of the game.
Tucanito Screenshots
Mobile Use
Tucanito is a slot game designed with mobile compatibility in mind, allowing players to enjoy the tropical adventure on a variety of mobile devices. Whether you have a smartphone or tablet, regardless of the operating system (iOS or Android), you can access and play Tucanito seamlessly.
Tucanito may not be the most feature-packed or adrenaline-pumping slot out there, but it offers a peaceful and enjoyable gaming experience for those who appreciate simplicity and a laid-back atmosphere. Its serene design, straightforward gameplay, and medium volatility make it an excellent choice for players looking to unwind and enjoy some spins without the complexity of bonus rounds or wild symbols.
While the absence of certain features might be a drawback for some players seeking more excitement, Tucanito provides a tranquil way to escape to its beach setting and potentially score some wins along the way. As always, it's essential to gamble responsibly and savor the peaceful vibes of Tucanito's tropical paradise.
Tropical Paradise Theme

Mobile Compatibility

Simple Gameplay

Medium Volatility

Decent RTP
Limited Bonus Features

Low Number of Paylines

Lack of Variety
Yes, Tucanito is designed with mobile compatibility in mind. You can enjoy the game on your smartphone or tablet, whether you use an iOS or Android device. Simply access the game through your mobile browser at a compatible online casino.
Tucanito offers an RTP rate of 96.5%, which indicates the theoretical return to players over an extended period. This rate is competitive and suggests that the game provides reasonable winning opportunities.
No, Tucanito does not feature free spins or wild symbols. It offers straightforward gameplay with a focus on its tropical theme and bonus symbol. While it lacks some bonus features, it provides medium volatility entertainment.