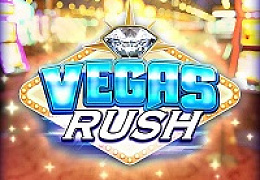 The Megaclusters engine, while not reaching the same level of success as Big Time Gaming's Megaways engine, offers a highly satisfying experience, in our opinion. It is somewhat perplexing that it hasn't gained more popularity. Nonetheless, in Vegas Rush, the Megaclusters engine takes the spotlight, combining elements from two previous Big Time Gaming releases.
Play Vegas Rush Online Slot For Free
Vegas Rush RTP — 96.44%
What is RTP in slots?
You need to check the RTP before playing Vegas Rush, casinos can reduce the percentage of returns to the player.
Play Vegas Rush For Real Money
Play Vegas Rush in trusted casinos. We give a guarantee for the casino in the reliable casinos section.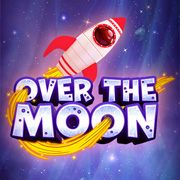 Over the Moon
By Big Time Gaming
Gifts of Fortune Megaways
By Big Time Gaming
Bonanza Megapays
By Big Time Gaming
Castle of Terror
By Big Time Gaming
But, it's still a fun game, so if a bit of Megaclusters in a faux Vegas atmosphere sounds fairly nag, here you go.
There is a chance that haters are going to pour scorn over Vegas Rush due to its lack of major creativity. After all, it has very little new to offer and was essentially created by joining the two games listed before.
Although Vegas Rush doesn't elevate the Megacluster mechanic, it is still more than capable of delivering a tonne of action supported by reliable stats.
It's a community widget, visit community tab for full experience
The game features Reaction Wins, where symbols transform into four smaller symbols. The reactions continue as these smaller symbols are replaced by new ones. With each consecutive reaction, you progress along the Megatrail modifier, which is also the key to triggering the bonus round. The bonus round includes an upgraded Megatrail, presenting an opportunity to win an impressive maximum payout of 47,200 times your stake. While we still believe this engine is underrated, it might benefit from more distinctive visuals in future iterations to set it apart from generic designs.
Vegas Rush Slot Features
Symbols
Vegas Rush Screenshots
Bonus rounds
Vegas Rush Slot Features
In Vegas Rush, winning combinations are formed by landing clusters of 5 to 25 or more matching symbols anywhere on the grid. The payout for larger clusters ranges from 30 to 50 times your initial bet. When winning symbols occur, the Reactions mechanic triggers, removing the symbols from the grid and replacing each removed symbol with 4 smaller symbols.
Symbols
If the smaller symbols create a new cluster win, they are also removed, and the process continues with new symbols cascading down. The 5x5 grid can accommodate a maximum of 100 symbols thanks to the Megaclusters feature.
Vegas Rush Screenshots
Bonus rounds
Consecutive reaction wins contribute to progressing up the Megatrail Bonus Ladder displayed on the left side of the screen. Wild symbols assist in this progression by substituting for other symbols to complete or enhance cluster wins, regardless of their size. The Megatrail offers various modifiers, including:
Wilds: Up to 10 wild symbols are randomly added across the grid.
Multiplier Wilds: Random wild symbols with multipliers up to 5x are added to the grid.
Symbol Explosions: All instances of a chosen symbol are removed.
Symbol Subdivide: Larger instances of a chosen symbol divide into three smaller versions.
Symbol to Wild: All instances of a chosen symbol transform into wild symbols.
Mega Wild: Places a cluster of 4 wild symbols on the grid (2 in the bonus round).
Win Multiplier: Grants a win multiplier of up to 10x (excluding the bonus prize).
Explosion: Removes symbols in various shapes through up to 3 explosions.
Symbol Duplication: Adds 5 instances of a chosen symbol to a row or column.
50:50: Clears all symbols from 50% of the grid (top, bottom, left, or right section).
Max Megaclusters: Replaces all large symbols with 4 smaller versions.
Bonus Prize: Reaching the top of the trail awards a base game prize of 1,000 times your stake.
The Bonus Round is triggered upon reaching the 7th rung of the Megatrail during base game play, granting 6 free spins. The Megatrail is upgraded in the bonus round, consisting of 12 rungs and a top rung prize of 2,000 times your stake. Reaching rung 6 awards an additional 3 free spins, with a total of up to 99 free spins possible. Non-UK players and eligible participants can purchase the bonus round for 60 times the stake.
You can't really fault the resourceful and creative Australians "down under" at the Big Time Gaming offices for occasionally taking a shortcut. Both of these games, which are strong installments in and of themselves, clearly "copied-pasted" the graphics from Vegas Rush into the template for Millionaire Rush. Of course, the outcome is hardly their most imaginative attempt, but Vegas Rush is still a very enjoyable, interesting, and potentially successful game.
Exciting gameplay

Wide variety of themes

Bonus features and jackpots

Accessibility
Risk of addiction

In-app purchases

Lack of real money winnings
No, Vegas Rush Slot is a virtual slot game, and any winnings you obtain within the game cannot be exchanged for real money. It is purely for entertainment purposes.
Slot games, including Vegas Rush Slot, are based on random number generators (RNGs), making it purely a game of chance. There are no guaranteed strategies or methods to influence the outcome of the game.
Vegas Rush Slot is often available for mobile devices, such as smartphones and tablets, allowing you to play the game on the go. You can check the respective app stores for availability and compatibility with your device.