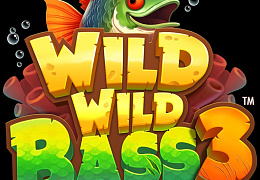 If you're a fan of the great outdoors and the thrill of the catch, look no further than the latest fishing adventure, Wild Wild Bass 3™. Developed by a leading game provider, this video slot promises an adrenaline-packed experience with its unique features and impressive rewards.
Play Wild Wild Bass 3 Online Slot For Free
Wild Wild Bass 3 RTP — 78%-96.04%
What is RTP in slots?
You need to check the RTP before playing Wild Wild Bass 3, casinos can reduce the percentage of returns to the player.
Play Wild Wild Bass 3 For Real Money
Play Wild Wild Bass 3 in trusted casinos. We give a guarantee for the casino in the reliable casinos section.
Wild Wild Bass 2
By Stakelogic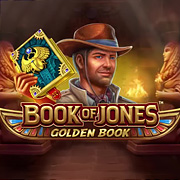 Book of Jones: Golden Bo…
By Stakelogic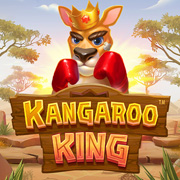 Kangaroo King
By Stakelogic
It's a community widget, visit community tab for full experience
Wild Wild Bass 3
Wild Wild Bass 3 Slot Review
Game Overview
Wild Wild Bass 3™ falls under the standard game type and is categorized as a video slot. With a broad range of 2304 to 5625 ways to win, players are in for a diverse and engaging gaming experience. The game boasts a respectable Return to Player (RTP) rate of 96.04%, ensuring players have a fair chance at reeling in some significant rewards. The maximum multiplier of x10,000 and a jaw-dropping max win of €500,000 add an extra layer of excitement, making it an attractive choice for both casual players and high rollers.
Visual and Audio Experience
As you dive into Wild Wild Bass 3™, you're greeted with captivating visuals that bring the fishing theme to life. The reels are adorned with vibrant symbols, featuring various bass species and fishing-related icons. The background immerses you in a serene lakeside setting, complete with a wooden fishing boat rocking gently in the water. The audio complements the visuals, with the gentle sounds of lapping water and the occasional splash enhancing the overall ambiance.
Game Features
Base Game

The base game sets the stage for the adventure, with standard spins laying the groundwork for the thrilling features to come. The 2304 to 5625 ways to win ensure that every spin has the potential to yield exciting results.
Big Catch Feature

Triggered by landing 2 Wild symbols, the Big Catch feature opens the door to extra ways to win. The Bass symbols, each holding money values, can significantly boost your winnings during this feature. But the real excitement comes with the Insane Catch.
Insane Catch Feature

Activated during the Big Catch feature, the Insane Catch takes the excitement up a notch. With each spin receiving a multiplier value of up to x10, players have the chance to reel in massive wins. This feature adds a thrilling dynamic to the game, keeping players on the edge of their seats.
Free Spins

Free Spins are a staple in video slots, and Wild Wild Bass 3™ doesn't disappoint. Triggered by specific symbols, the Free Spins feature introduces the Climber, a character collecting Wild Symbols. Accumulate 6 Wilds, and your Win Multiplier increases by 1. This feature not only adds variety but also enhances the potential for significant payouts.
Mystery Symbol

Adding an extra layer of thrill to the gameplay, Mystery Symbols can appear at any time. These symbols hold the key to unexpected surprises, making every spin an adventure.
Buy Bonus

For those who prefer to skip straight to the action, the Buy Bonus feature allows players to access the Free Spins or other features by paying a predetermined amount. This option caters to players who enjoy a more fast-paced gaming experience.
Super Wheel™ and Spin to Win™

These bonus features add an element of unpredictability to the game. The Super Wheel™ and Spin to Win™ provide players with the chance to unlock additional rewards, keeping the gameplay fresh and exciting.
Wild Wild Bass 3 Screenshots
Volatility
With a volatility rating of out of 5, Wild Wild Bass 3™ is designed for players who crave high-risk, high-reward experiences. The game's volatility ensures that every spin is a potential game-changer, making it a perfect choice for those seeking an adrenaline rush.
Wild Wild Bass 3™ delivers a fishing adventure like no other, combining stunning visuals, immersive audio, and a host of exciting features. The Big Catch and Insane Catch features, along with Free Spins and Mystery Symbols, keep the gameplay dynamic and engaging. With a max multiplier of x10,000 and a chance to win up to €500,000, this slot promises the potential for some truly wild catches. Whether you're a seasoned angler or a casual player, Wild Wild Bass 3™ offers an exhilarating journey on the reels. So, hop aboard, cast your line, and get ready for a wild ride!
Exciting Features

Famous Theme

Immersive Theme and Graphics
High Volatility

Complexity for Beginners

Buy Bonus Costs
Free Spins are triggered by specific symbols. Keep an eye out for the triggering symbols on the reels to enter the Free Spins feature. During Free Spins, the Climber collects Wild Symbols, and accumulating 6 Wilds increases the Win Multiplier by 1.
The Insane Catch Feature is activated during the Big Catch feature. It introduces a multiplier value of up to x10 for each spin, significantly boosting the potential for big wins. This feature adds an extra layer of excitement to the gameplay.
The Buy Bonus feature allows players to access Free Spins or other features without waiting for them to be naturally triggered. Whether it's worth it depends on personal preference and playing style. Some players may find it convenient, while others may prefer the traditional route of triggering features during gameplay.