Adventured Beyond Wonderland Magical Maze
Welcome to the extraordinary realm of "Adventured Beyond Wonderland Magical Maze"! Created by Quickspin, this enchanting game takes you on a whimsical journey through a fantastical maze set in the mystical world beyond Wonderland. Prepare to be captivated by the magical wonders that await as you navigate through a maze filled with surprises, treasures, and mythical creatures.
Play Adventured Beyond Wonderland Magical Maze Online Slot For Free
Adventured Beyond Wonderland Magical Maze RTP — 87.15%-96.15%
What is RTP in slots?
You need to check the RTP before playing Adventured Beyond Wonderland Magical Maze, casinos can reduce the percentage of returns to the player.
Beastwood
By Quickspin
Wins of Fortune
By Quickspin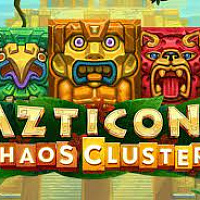 Azticons Chaos Clusters
By Quickspin
Book of Inferno
By Quickspin
It's a community widget, visit community tab for full experience
Adventured Beyond Wonderland Magical Maze
Adventured Beyond Wonderland Magical Maze Slot Review
Sound
The auditory experience of "Adventured Beyond Wonderland Magical Maze" is designed to immerse you in a captivating world of sound. The game features an enchanting soundtrack that intertwines whimsical melodies, ethereal chimes, and mystical harmonies. Each step you take through the maze is accompanied by subtle rustling leaves and faint whispers, creating an atmosphere of intrigue and anticipation. As you discover treasures or overcome obstacles, the sound effects harmonize with your actions, enhancing the sense of accomplishment and adventure.
In addition to the mesmerizing music and sound effects, the characters you encounter in the maze have their own distinct voices, adding depth and personality to their interactions with you. From the mischievous sprite who guides you to hidden paths to the wise old owl who shares ancient wisdom, each character's voice brings them to life, making your journey through the maze even more immersive.
Slot Features
In this slot game, your goal is to form winning combinations by aligning 3 or more matching symbols in a vertical or horizontal line on the mesmerizing "maze grid." The low and medium symbols reward you with payouts ranging from 1 to 12 times your stake for landing 5 of a kind wins. But the excitement doesn't end there!
Once you achieve a winning combination of 3 or more medium value symbols, Power Glyph symbols will appear, acting as wild symbols to boost your chances of winning big. These Power Glyphs not only substitute for other symbols to complete winning combinations, but they also offer payouts of up to 50 times your stake for landing 5 of them.
Prepare to be amazed by the Power-Up Stack, located on the left-hand side of the game. This mystical watch-like stack contains 12 randomly assigned Power-Up icons for each spin. Whenever a Power Glyph wild symbol is part of a winning combination, it activates the next Power-Up feature, storing it for later use. As your winning streak comes to an end, the accumulated Power-Up modifiers will trigger, unveiling their magical effects.
Let's explore the incredible Power-Up features you can unlock:
Walter Wilds Power-Up: This feature turns 3 to 5 random positions on the maze grid into wild symbols, increasing your chances of forming winning combinations.
The Queen of Hearts Power-Up: Watch as a random symbol column is removed from the grid, making way for a Power Glyph symbol to appear in the center position, potentially leading to exciting wins.
Cheshire Cat Power-Up: The mischievous Cheshire Cat selects a low-value symbol at random and transforms it into a higher-value symbol, enhancing your potential payouts.
Mad Hatter Power-Up: Brace yourself as all symbols on the grid, except for the White Rabbit, are shuffled around, creating new winning possibilities and keeping the game dynamic and unpredictable.
Speaking of the White Rabbit, keep an eye out for this charming character holding a giant key. The Bonus Round is triggered when the White Rabbit is successfully shuffled all the way to the rabbit hole door at the end of the maze. Prepare for an extraordinary adventure and even greater rewards as you unlock this special feature.
Bonus rounds
Each bonus round world offers its own unique enhancements and a Power-Up that occurs more frequently. Let's delve into the wonders that await you:
Queen of Hearts Bonus Round: In this world, the Queen of Hearts power-up becomes even more potent. Instead of removing just one column, she skillfully eliminates two columns from the maze grid. Moreover, for each removed column, you'll be granted a valuable Power Glyph symbol, increasing your chances of landing substantial wins.
Cheshire Cat Bonus Round: Enter a realm where the Cheshire Cat's power-up becomes doubly mischievous. Not content with transforming just one low-value symbol type, the Cheshire Cat now selects two low-value symbol types and upgrades them to higher-value symbols. This enhancement brings forth greater potential for lucrative payouts and thrilling gameplay.
Mad Hatter Bonus Round: Prepare for a whirlwind of excitement as the Mad Hatter takes center stage in this bonus round. The Mad Hatter's power-up expertly shuffles the maze grid, optimizing the outcome of each spin. However, it's important to note that the White Rabbit remains in its original position, maintaining an element of unpredictability throughout the bonus round.
As you navigate through the bonus round, an extra delight awaits you. If, during the same free spin winning streak, the White Rabbit is shuffled all the way to the rabbit hole at the bottom of the maze, you'll be rewarded with 1 to 5 additional free spins. This accomplishment also transports you to a new bonus round world, where fresh adventures and rewards await.
Adventured Beyond Wonderland Magical Maze Screenshots
Mechanics
For those eager to experience the bonus round without delay, non-UK players, and eligible individuals, have the option to purchase the bonus round for 60 times their stake. This exclusive opportunity provides a top-tier bonus buy RTP of 96.66%, ensuring an exhilarating gameplay experience for those seeking instant thrills.
Theme
The theme of "Adventured Beyond Wonderland Magical Maze" revolves around a blend of fantasy, adventure, and mystery. Inspired by Lewis Carroll's timeless tale of Alice's Adventures in Wonderland, this game transports you to a realm where the boundaries of imagination are limitless. Beyond the familiar Wonderland, a hidden maze unfolds, brimming with ethereal landscapes, colorful flora, and peculiar characters. As you delve deeper into the maze, you'll encounter magical beings and face thrilling challenges that will test your wit and courage.
Adventures Beyond Wonderland Magical Maze" offers a delightful and captivating gaming experience, beautifully capturing the enchanting world inspired by Lewis Carroll's imagination. Quickspin has brought this magical realm to life with vibrant colours, lively animations, and an entertaining gameplay style.
Immersive Theme

Unique Symbol Shuffle Maze System

Power-Up Features.

Bonus Round Worlds

Potential for Extra Free Spins
Acquired Taste

Reliance on Randomness

Limited Bonus Round Variety
To trigger the bonus round, you need to guide the White Rabbit all the way to the rabbit hole at the bottom of the maze by achieving winning streaks. Once the White Rabbit reaches the rabbit hole, you will enter one of the randomly selected bonus round worlds.
Yes, non-UK players and eligible individuals have the option to purchase the bonus round for 60 times their stake, allowing for instant access to the exciting bonus features and a higher return-to-player (RTP) rate.
The Power-Up features are special enhancements that occur during gameplay, triggered by Power Glyph wild symbols. These features include turning random positions wild, removing columns, transforming low-value symbols, and shuffling symbols on the grid. The Power-Up features enhance winning potential and add excitement to the gameplay.