When reading the title, we had to chuckle a bit: Fat Drac. Our first thought was a fat Dracula and guess what? Fat Drac is the third instalment in Push Gaming's 'Fat' series, which also includes Fat Santa and Fat Rabbit. In this new slot machine, you play on a 5×5 field with 40 paylines.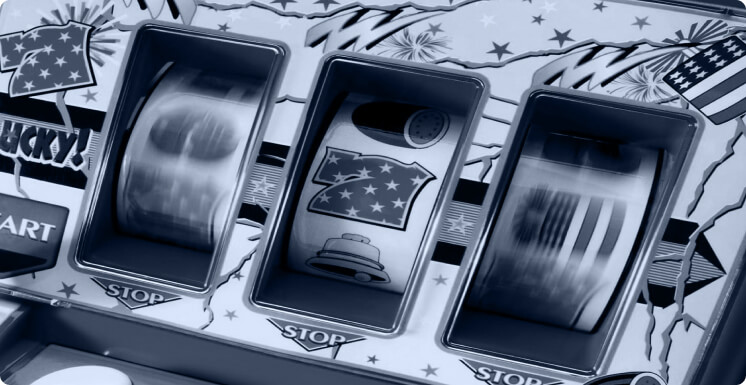 Start the game
Heyspin casino operates from 2017 and is licensed by MGA. The brand has a questionable reputation till today.
Cool slot different from Fat Santa and rabbit. A little variety is added, which does not cause strong criticism from the couch expert. You can win a lot, but as for me, Santa throws wins better.
It's a community widget, visit community tab for full experience
The minimum bet of Fat Drac is €0.10 and you can bet a maximum of €100 per round. If you do it right, you will win back no less than 50,000 times your bet! With a high variance you won't get bored with this slot game and the high payout percentage of 96.57% will make you want to keep playing!
How does the Fat Drac slot machine actually work and are there features that make it worth playing? We will let you know all that and more!
How does the slot machine work?
Fat Drac is therefore a video slot slot machine with a playing field of 5 reels and 5 rows. In total, the playing field contains 40 static paylines. To win, you have to land at least 3 identical symbols next to each other on a payline. In total, you can win back up to 50,000 times your stake!
This bet varies in Fat Drac between €0.10 and a maximum of €100 per round. A wide betting range to attract a wide audience! You don't have to worry about boredom; with a high variance and a payout percentage of 96.57%, the entertainment content is absolutely fine!
The slot machine is very simple and everything has been thought of. For example, in Fat Drac you can use the autospin function where you can also set a win and loss limit in addition to the number of rounds.
Fat Drac has a total of 12 symbols. Four of them are special, including a Wild and a Scatter. From this you can already conclude that there are nice features in the game.
Fat Drac Bonus Features
The theme of Fat Drac is already very entertaining, but bonus features make or break a slot. It's just that simple. Lucky for you, Fat Drac has plenty of finger-licking features. Read more below!
Wild symbol
As you have already read, Fat Drac contains a Wild symbol. This replaces all regular symbols in the game, giving you more winning combinations in your field. The special symbols are not replaced by the Wild.
Fat Drac symbol
This symbol should of course not be missing in a slot machine called 'Fat Drac'. This signature symbol acts as a Scatter and Reveal symbol. If you land a bat symbol with this, you will receive an Instant Prize Bubble. More about that in a moment.
If you land a Fat Drac in combination with a chalice, you trigger the Free Games feature. So, you can say that this symbol is central to the bonus features!
Instant Prize Bubbles
On the left side of your playing field, you will find 7 Instant Prize Bubbles; bubbles with a number in them. With every spin, one slides down, making it no longer visible. At the top of the row, a new bubble appears with a new number in it. The number indicates the bubble's multiplier and varies between 1 and 50,000. This value depends on the amount you bet per round.
When a Fat Drac symbol triggers a Fat Bat, it picks up one of the bubbles, so you win a multiplier. The Instant Prize Bubbles feature is closely related to the Fat Bat feature, more about that below!
Fat Bat
As we mentioned above, you trigger the Fat Bat feature when Fat Drac conjures up this symbol. However, you can also land a Fat Bat on your field during a normal spin, which also triggers this feature. This fat bat then crashes into all visible Instant Prize Bubbles to the left of your playing field, so you earn a big multiplier.
Coffin Feature
A coffin should of course not be missing in a vampire slot machine. This also comes back in Fat Drac in a special Coffin feature. If you land a Coffin in your playing field, you trigger the Coffin Pick feature. This feature has 2 versions: a version for the regular game and a version in the Free Games feature, about which we will provide more information in a moment.
In the regular game you get 4 choices that can give you a total of 5 bat symbols. These then fly to the Instant Prize Bubbles and collect as many bubbles as the number of bats you have won.
Free Games
You trigger this feature when you land a Fat Drac symbol in combination with at least one Scatter symbol (a chalice in this game). You win 5 Free Spins and land a Fat Drac symbol the size of 1×1. This symbol stays on the field during this feature but moves with every Free Spin.
Fat Drac gets fatter and bigger as you land more of these chalices (which are filled with blood) in your playing field. Fat Drac can grow to a maximum of 5×5 play areas. Every time it grows, you will be rewarded with extra Free Spins.
The Coffin feature and the Instant Prize Bubbles can also be triggered in this mode. The Coffin feature works slightly differently during this feature as indicated. In addition to a number of bat symbols, you now also have a chance to win Free Spins and Scatter symbols.
Fat Drac Screenshots
Fat Drac is a monster of a slot machine, in the best sense of the word. Everything from background to symbol just makes sense in this game. We have grown hungry for more from playing!
Thanks to the wide betting range from €0.10 to €100 you don't have to worry that there is no place for you in this game. Whatever your level or budget, Push Gaming has everyone in mind!


Nice graphics and sound;

The presence of a bonus game;

Simple rules;

Wide range of bets;

Interesting gameplay;

Probability of a big win.
Low percentage of refunds to players.
The maximum win is capped at 50,000 bets.
The maximum bet in Fat Drac slot is $100.
The minbet is equal to 10 cents.