Pyramid: Quest for Immortality
An odd one out is Pyramid: Quest for Immortality. NetEnt launched this slot machine in 2015. Pyramid: Quest for Immortality is a somewhat different slot machine in several ways: you can win a whopping 3,600,000 credits per spin. That is a maximum of € 7,200,00. 7.2 million euros indeed.


Play Pyramid: Quest for Immortality Online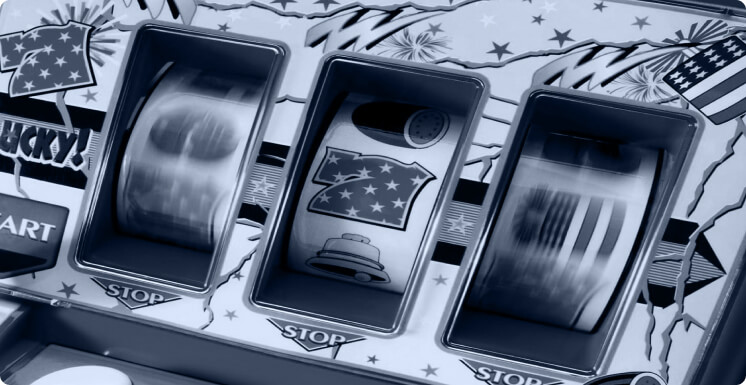 Start the game
Pyramid: Quest for Immortality for Money
Heyspin casino operates from 2017 and is licensed by MGA. The brand has a questionable reputation till today.
The idea with wilds is interesting, especially if only the top plays and does not touch the bottom symbols! The slot is very infuriating when it finishes up to a good multiplication and the coincidence disappears abruptly and you start everything from the beginning, you immediately lose the desire to twist into it.
Pyramids from netent beautifully executed. But in terms of returns, he is weak. I don't speak for others, but in my experience, he didn't give me more than x100. It eats 10 spins, and then it will return half of it, pretending to play. Above x4 in the indicator did not rise.
This Pyramid slot is a strong middle man, when I played, there were always normal payouts, it happened that the cof was indecently big and the payouts were minuscule, and it happened that on x3 it gave x500+ for a couple of spins) So it's not all clear, you can play, but it's better to forget about the slot, not long ago I filled in 2 deposits and there was no return, people this is not the game where you can raise).
It's a community widget, visit community tab for full experience
Pyramid: Quest for Immortality - Site review
Pyramid is a NetEnt slot machine. That also means that you are assured of an excellent payout percentage (96.48 percent) and nice graphics.
Pyramid is typically one of those slots where you first have to understand how it works exactly. And before you can really appreciate it, you first have to get hold of a nice series of Avalanches with ditto multipliers.
The reels have 3, 4, 5, 4 and 3 symbols respectively. That is the shape of an Egyptian pyramid.
Winning spins yield Avalanches, which in turn provide multipliers of up to x10.
How does the Pyramid: Quest for Immortality slot machine work?
Reels with 3, 4, 5, 4 and 3 symbols will give you 720 ways-to-win. Those 720 ways-to-win will cost you at least 10 credits per spin. You can increase your bet by a maximum factor of 10 via the bet level. Bet level 10 therefore means gambling with 100 credits per spin. You put such a credit at a minimum of € 0.01 and a maximum of € 2 each.
Every time you win something, the winning symbols explode. The symbols above that fall down and new symbols appear on the empty spaces. Do you get a winning combination with one of those new symbols? Then this symbol turns into a sticky wild.
This Sticky Wild will remain for the next Avalanches. You will get Avalanches as long as you keep winning. You have all the winnings you take in between. For every 3 Avalanches, the multiplier increases by 1. This way you play a multiplier of up to 10 times.
Symbols and Payouts
You really need that multiplier and Sticky Wilds to make Pyramid: Quest for Immortality worthwhile. The first Avalanches in particular are really hard to beat.
For example, the premium symbols are five colourful boulders. These pay out from 0.2 times your stake for three times the cobra up to and including 5 times your stake for five times the boulder with the pharaoh on it.
That doesn't seem like much, it is, but one spin can give you dozens of Avalanches. With a multiplier of 10 times, the pharaoh already yields a maximum of 50 times your bet. And then by reaching that 10x multiplier you have already had a winning Avalanche with prizes 30 times.
You can get a lot of money with a good series of Avalanches. Such a series is also nail-biting exciting. Every Avalanche it is again a question of whether you are getting closer to that ultimate multiplier or whether you can start all over again. With easily flammable gamblers, a (telephone) screen sometimes breaks when playing the Pyramid: Quest for Immortality slot machine.
Pyramid: Quest for Immortality Screenshots
Pyramid: Quest for Immortality is a bit of Gonzo's Quest, but a lot different. Especially a lot less explosive. Series of 30 Avalanches, which is very long. As long as you don't get that done, Pyramid: Quest for Immortality is mostly tough.
All in all, we find it a great NetEnt slot machine. Especially the winning possibility of 36,000 times your stake per spin is unprecedented. You have to be very lucky, but it can and it will happen to you. That is why it is important that you play Pyramid in an online casino with high payout limits.


Nice topic

Good graphics

High RTP
The slot has no lines, matches go through the rows of combinations from left to right, from three symbols.
The jackpot feature is not provided.
The maximum bet in the game is 200 coins.