Serengeti Kings is an online video slot from NetEnt. NetEnt takes you on an African adventure in Serengeti Kings more. To be precise, to the African steppes, where the lion and the black panther fight their mutual duels at the cutting edge. Serengeti is the name of a Wild Life park in Tanzania and Kenya.


Play Serengeti Kings Online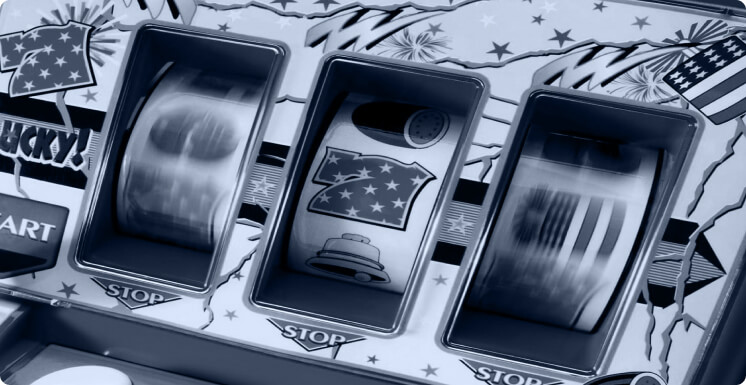 Start the game
Serengeti Kings for Money
Heyspin casino operates from 2017 and is licensed by MGA. The brand has a questionable reputation till today.
A bright and colorful slot machine with an unusual design in the style of a zoo with beautiful animals in the pictures. There is no progressive jackpot, but there is a very generous bonus line that will allow you to win a lot of money.
I gave the Serengeti Kings slot 3 chances! to prove himself, and not once!! I repeat more than once for 500+ spins I didn't get a normal bonus, there weren't even retrigers and I just scrolled 8 spins and that's it, it looks nice, but where are the payouts? Hello? I don't recommend playing.
It's a community widget, visit community tab for full experience
Serengeti Kings - Site review
The Serengeti park is no less than five times the size of the province of North Brabant. The African savanna is popular in the casino. Just think of, for example, Raging Rhino and Raging Rhino Megaways.
Serengeti Kings is the very first NetEnt slot ever with the "Buy a bonus" feature. Don't have the patience to clear the bonus? Then you just buy it. In the best case, this will also give you a higher payout percentage. You play Serengeti Kings in optimal conditions with a payout percentage of 96.7 percent.
The top prize is 1,300 times your stake. With the maximum bet that is € 130,000.00!
How does the Serengeti Kings slot machine work?
Serengeti Kings is played with 26 paylines. And as always on NetEnt slots these days, you play every spin with all available paylines. That will cost you a minimum of € 0.10 per spin and a maximum of € 100.00 per spin. Playing with 26 paylines on Serengeti Kings will cost you 10 credits per spin. So a minimum of € 0.01 and a maximum of € 10.00 per credit.
You then start with 12 Lion Spins. Then you play 12 Panther Spins. During these 24 spins, all lions and panthers are collected. After the 12th Lion Spin, all collected lion symbols are dropped on random places on your screen. This is called the Lion Feature. After the 12th Panther Spin, the same thing happens, but with the panthers. There are often more, because you have already collected panthers during the Lion Spins. Placing the panthers on your screen is called the Panther Feature.
NetEnt has built a few "jokes" into the Lion and the Panther Feature. A lion over a panther on your screen or a panther over a lion result in a Wild. A lion over a lion or n Wild, or a panther over a panther or n Wild, results in a progressive multiplier. It starts at x1 and increases in steps of +1. Multiple multipliers on one payline can be added together.
You always play sets of 24 spins. If you change the bet during such a set, you start again. Of course, that does not benefit the payout percentage, because part of this payout percentage is in the Lion and Panther Feature.
Symbols and Payouts
The Wild symbol is by far the highest paying symbol. A combination of five Wilds on one of the 26 paylines will give you a maximum of 500 credits (and therefore a maximum of € 5,000).
Lions and panthers yield 50 credits per combination of five without a multiplier. In combination with multipliers, the winnings can add up, but you should not expect Bonanza-like payouts on the Serengeti Kings slot machine. For example, for a x6 multiplier you have to do your best. That will give you 300 credits.
Other animals give up to 20 or 30 credits. The playing cards are good for a maximum of 10 credits.
Bonus
You can clear the bonus or buy it. For 58.7 times your bet you buy three scatter symbols and therefore the bonus. The price for four or five scatters is higher and depends on the number of lions and panthers saved together. You should be thinking of 85 times your stake for four scatters and 240 times your stake or more for five scatters.
Those are hefty prizes, but in terms of payout percentage it pays off and buying the bonus with three scatters does not. If you don't buy anything and just play, Serengeti Kings has a payout percentage of 96.2 percent. Do you buy three scatters? Then you play with 96.1 percent. So, don't! And will you buy four or five? Then the payout percentage rises to a very nice 96.7 percent.
If you look closely, you can sometimes see flames at the "Buy Free Spins" buttons. Those are the most suitable times to buy the bonus game.
The free spins consist of 12 free spins. When you play the free spins with three scatters you start with 0, with four scatters you start with the number of lions and panthers saved up to that point and with five scatters you get five lions and five panthers on top.
At the end of the 12 spins, all lions and panthers are dropped on your screen. That produces a lot of Wilds and multipliers. It all looks impressive, such a screen full of panthers, lions, and Wilds, but really high prices yield the same. And that is exactly the shortcoming of this Serengeti Kings slot machine.
Serengeti Kings Screenshots
Serregenti Kings looks fantastic. If NetEnt is good at one thing, it is creating beautiful designs for online slots.
The payout percentage is also good. You play with 96.2 percent and if you use the bonus feature 'handily' even with 96.7 percent. Bookkeeper Hillman, CEO at NetEnt, has meanwhile also realized that players can be tempted to make higher bets in this way. With the maximum bet, the prize of five scatters can reach 25 thousand euros. This is more beneficial for NetEnt's turnover figures than spins of a maximum of € 400.00 each.
The British already banned the "Buy a bonus" feature. It's not all very "responsible play". Lucky for NetEnt that politicians such as Madeleine van Toorenburg, Stieneke van der Graaf and Michel van Nispen do not yet know what the "Buy a bonus" feature is. In the long run, "Buy a bonus" will also be released in the Netherlands.
Serengeti Kings is a slot machine with a not too extreme variance. You often win, generally smaller prizes. Nice for lovers of low and medium variance slots. Megaways slot fans will not enjoy themselves with Serengeti Kings.


Game cycles between Lion spins and Panther spins

Lion/Panther symbol collection

Free spins with up to 10 extra symbols
Medium to high volatility
Serengeti Kings return to player set slightly above the average between 96.2%-96.7% mark.
Yes, three or more scatters anywhere on the reels will grant you 12 free spins.
Yes, the slot is fully optimized for the mobile phone.