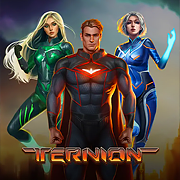 Introducing Ternion, the latest casino slot by Play'n GO. Prepare to embark on an exhilarating adventure to Victory City, a metropolis facing imminent doom due to the activation of a cataclysmic device.
Play Ternion Online Slot For Free
Ternion RTP — 78%-96.20%
What is RTP in slots?
You need to check the RTP before playing Ternion, casinos can reduce the percentage of returns to the player.
Play Ternion For Real Money
Play Ternion in trusted casinos. We give a guarantee for the casino in the reliable casinos section.
Ring Of Odin
By Play'n GO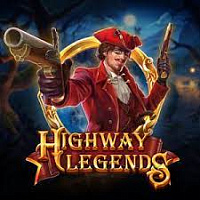 Highway Legends
By Play'n GO
Jolly Roger 2
By Play'n GO
Ronin's Honour
By Play'n GO
It's a community widget, visit community tab for full experience
Slot Mechanics
Ternion is a thrilling video slot developed by Play'n GO, featuring 5 reels, 4 rows, and 20 paylines. Players can choose their betting range, with a minimum bet of 0.20 and a maximum bet of 100. The game boasts an RTP of 96.20% and is characterized by high volatility, offering the potential for a maximum win of 11,111 times the initial bet.
As befits a captivating superhero narrative, Ternion presents a plethora of exciting features. Encounter the Wild Symbol and the Scatter Symbol as you navigate through the gameplay. Experience the power of Ice Shards, Blade Flurry, Pillars of Flame, Call For Heroes, and the thrilling Doomsday Free Spins.
Immerse yourself in Ternion's awe-inspiring setting, a magnificent panorama overlooking Victory City. Play'n GO has spared no effort in crafting stunning visuals and animations that perfectly capture the essence of the game's theme. To enhance the immersive experience, a captivating soundtrack permeates the gameplay, enveloping you in an atmosphere of mystique and adventure. Thematically, Ternion stands as one of Play'n GO's most exceptional creations, offering a gameplay experience that lives up to its visually stunning design.
Ternion is designed to be accessible and enjoyable on various devices, including mobile devices and desktop computers. To form a winning combination, players must land three or more matching symbols on consecutive reels, aligning them within the game's designated paylines, starting from the leftmost reel.
Symbols
The lower-paying symbols in Ternion comprise the familiar 10, J, Q, K, and A. Achieving a five-of-a-kind combination with these symbols rewards players with payouts ranging from 1.5 times to 2.5 times the initial bet. On the other hand, the higher-paying symbols feature the enigmatic doomsday device and the three valiant superheroes. Obtaining a complete line of five matching symbols from this category can lead to generous rewards, ranging from 5 times to 50 times the bet. Additionally, the Wild symbol has the ability to substitute for any of the aforementioned symbols, enhancing your chances of forming winning combinations. The Scatter symbol, represented in the game, serves as the key to triggering the enticing Free Spins feature.
Ternion boasts an array of exciting features that contribute to its captivating gameplay. Experience the power of the Wild Symbol, Scatter Symbol, Ice Shards, Blade Flurry, Pillars of Flame, Call For Heroes, and the thrilling Doomsday Free Spins. Each feature brings unique opportunities to amplify your winnings and immerse yourself further in the heroic world of Ternion.
As for the maximum win potential in Ternion, players have the chance to achieve an impressive payout of up to 11,111 times their initial bet. This tantalizing prospect adds an extra layer of excitement to the game, enticing players to test their luck and unleash their inner hero.
Wild Symbol
In Ternion, the Wild symbols play a crucial role in enhancing your chances of winning. These symbols have the power to substitute for other paying symbols, allowing you to form additional winning combinations. By filling in for missing symbols, Wilds can help complete lines and increase your potential rewards.
Scatter Symbol
The Scatter symbol in Ternion holds the key to unlocking the thrilling Free Spins feature. When you land 3, 4, or 5 Scatter symbols anywhere on the reels, you will be generously rewarded with 8, 10, or 14 Free Spins, respectively. This presents an opportunity to spin the reels without using your own funds, while still having the chance to win real rewards.
Ice Shards
At any moment during the Base Game or Free Spins, the Ice Shards feature may randomly activate. When this occurs, 3 to 10 Wild symbols will appear on the reels, seemingly out of nowhere. These additional Wilds can significantly boost your winning potential, creating more opportunities for lucrative combinations.
Blade Flurry
Prepare for an exciting turn of events when the Blade Flurry feature randomly triggers during the Base Game or Free Spins. Once activated, all the low-paying symbols on the reels will be swiftly removed, leaving you with only higher-paying symbols. This exhilarating feature increases your chances of landing valuable combinations and can lead to substantial rewards.
Pillars of Flame
The Pillars of Flame feature has the potential to ignite your winnings. Randomly activated during the Base Game or Free Spins, this feature transforms one to four reels into Wild symbols. The appearance of these fiery Wilds creates a thrilling atmosphere and can significantly boost your chances of landing winning combinations.
Call For Heroes
In moments of great need, the Call For Heroes feature may come to your aid. Randomly triggered during the Base Game or Free Spins, this feature bestows two Scatter symbols onto the first two reels. These additional Scatters increase your chances of activating the Free Spins feature and embarking on an even more rewarding adventure.
Ternion Screenshots
Doomsday Free Spins
During the captivating Free Spins feature, Ternion takes the excitement to a whole new level. When Wild symbols land on top of each other, their collective power increases the multiplier by +1, enhancing your potential rewards. Furthermore, you will collect purple crystals as you spin the reels. Every time you gather five crystals, you will unlock hero superpowers. The higher the level of the feature, the more heroes will be summoned simultaneously, increasing your chances of extraordinary wins. Additionally, landing 3, 4, or 5 Scatter symbols during the Free Spins awards 4, 5, or 7 extra Free Spins, respectively, extending your heroic journey.
Ternion stands out as one of Play'n GO's most captivating releases in recent memory. This game presents a remarkable combination of a compelling base game and an exhilarating bonus round, offering abundant potential for players. While frequent base game mechanics alone do not guarantee an enjoyable experience, Ternion manages to deliver precisely that. The gameplay keeps players thoroughly engaged, ensuring a satisfying journey throughout.
Good theme

Great graphics

Good bonus rounds
Volatile

Not an impressive RTP
If you're seeking the thrill of winning real money, playing Ternion with real money is the way to go. Visit GoodLuckMate to find a suitable casino, make a deposit, search for the game, and hope that luck is on your side for a chance to win real cash.
If you have claimed a bonus at a casino, you can usually use your bonus funds on most slots, including Ternion. There might be a few exceptions, but if Ternion cannot be played with bonus money, you can fulfill any wagering requirements on a different slot and then play Ternion once you have real cash in your account.
Yes, the creators of Ternion understand the importance of mobile play. The game, along with other online slots, is designed to work seamlessly on any mobile device and mobile casino site. Enjoy Ternion on the go, wherever you are.