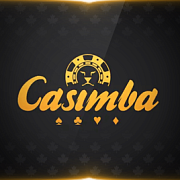 Doubtful
Doubtful
About statuses
Casimba Casino, founded in 2017, is an online casino that has a stylish design and user-friendly interface. Since its inception, this casino has rapidly become one of the best iGaming sites on the Internet. Casimba boasts a professional customer support team, offers multiple payment options, and provides players with the ability to play in a safe and secure environment.
This is a
Doubtful Casino
Play Trusted
Up to 6500 CAD + 125 Free Spins
Players from Canada accepted
If you play in this casino? Stay safe - subscribe for casino status
Subscribe
Casimba Casino RTP - 94% - 97.1%
What is RTP in slots?
We recommend checking the RTP of Casimba games before playing. The percentage of return to the player is one of the most important parameters on which the probability of winning depends.
It's a community widget, visit community tab for full experience
Today, I want to share with you the latest information on RTP (Return to Player) in Casimba casino's slot games. As you know, RTP is a key indicator that can reveal a lot about how fairly a casino operates. Let's delve into it together!
Elk Studios RTP
Casimba casino offers players a wide selection of slots from Elk Studios. While there are no reductions in them, the RTP figures aren't particularly impressive. Be cautious and always check the RTP before starting to play.
Chi – RTP 96%

DJ Wild – RTP 96.3%

Dreamzone – RTP 96%

Ho Ho Tower – RTP 96.4%

Platooners – RTP 96.3%

Valhall Gold – RTP 94%
Hacksaw Gaming RTP
Hacksaw Gaming is one of those providers that consistently delivers exciting and engaging slots. In Casimba casino, most of them have standard RTP, but there are exceptions. In some slots, the RTP is reduced, making winning nearly impossible.
Aztec Twist – RTP 96.36%

Cubes 2 – RTP 96.33%

Hop'n'Pop – RTP 96.2%

Itero – RTP 94.24% (normal 96.18)

Joker Bombs – RTP 94.11% (normal 96.48)

Stick'em – RTP 96.08%
Netent RTP
Netent is a name known to every player. In Casimba casino, all slots from this provider feature standard RTP, indicating the casino's fairness and transparency.
Cash Noire – RTP 96.06%

Disco Danny – RTP 96.04%

Druids Dream – RTP 96%

Elements – RTP 96%

Wilderland – RTP 96.16%

Willy's Hot Chillies – RTP 96%
Nolimit City RTP
Nolimit City offers unique and intriguing slots, and in Casimba casino, you'll find their best representatives. All of the tested games have standard RTP, providing players with equal winning chances.
Dungeon Quest – RTP 96.27%

Fruits – RTP 96.23%

Hot4Cash – RTP 96.05%

Tesla Jolt – RTP 96.61%

Tractor Beam – RTP 96.01%

Wixx – RTP 96.61%
Thunderkick RTP
Thunderkick is another popular provider featured in Casimba casino. All of their slots have standard RTP, making gameplay enjoyable and profitable.
Arcader – RTP 96.1%

Cosmic Voyager – RTP 96.14%

Flux – RTP 96.2%

Full Moon Romance – RTP 96.1%

Luchadora – RTP 96.2%

Toki Time – RTP 97.1%
Wazdan RTP
Wazdan is a provider that deserves your attention. In Casimba casino, all their slots have standard RTP, indicating the casino's fairness.
Black Horse – RTP 96.07%

Los Muertos – RTP 96.29%

Neon City – RTP 96.25%

Reel Hero – RTP 96.22%

Sonic Reels – RTP 96.24%

Telly Reels – RTP 96.19%
Play'n Go RTP
Play'n Go is a name that speaks for itself. In Casimba casino, all slots from this provider have standard RTP, which is a rarity.
Fu Er Dai – RTP 96%

Mahjong 88 – RTP 96%

Prissy Princess – RTP 96%

Queenss Day Tilt – RTP 96%

Sweet Alchemy – RTP 96%
Is It Possible to Win at Casimba?
Casimba casino offers players a wide variety of slots from different providers. Most of them have standard RTP, indicating the casino's fairness. However, always be vigilant and check the RTP before starting to play. Best of luck to you, and may you achieve significant winnings!
Casimba Casino Site Review
The casino has a wide range of casino products such as slots, slots with both fixed and progressive jackpots, table games, scratch cards and live dealer games. Casimba sourced these games from reputable software vendors, providing players with access to high quality products.
Players who choose a casino platform are sure to find a high-speed platform. They will also have the opportunity to enjoy Casimba Casino products and services on a variety of devices, including tablets, mobile phones and desktop computers.
The casino has several licenses that govern different jurisdictions. The first license from the UK Gambling Commission, which is intended for players in the UK. The second is the Malta Gambling Authority, which is dedicated to all other iGamers around the world.
Casimba Casino is operated by White Hat Gaming Limited, which is registered under Maltese law. In addition, this online casino encourages responsible gaming by encouraging its customers to gamble responsibly and seek help if they feel addicted. Moreover, the casino has exclusive offers such as free spins and welcome bonuses.
Casimba Casino Support
Any questions or concerns are dealt with by a highly qualified customer service team. You can speak to Casimba Casino support via email. However, for urgent requests, consider using their chat.
Casimba Casino Payment Options
Deposits and withdrawals at Casimba Casino are quite simple. Deposits are instant and this allows you to start your iGaming adventure on this site within minutes.
Withdrawals take 3 to 7 business days. The withdrawal time is mainly determined by the payment method you choose. You can make transfers using VISA, MasterCard, Neteller, Skrill or Paysafecard, to name a few.
Play Casimba Casino Games from Mobile Devices
Accessing the casino anywhere, no matter where you are, is very easy thanks to Casimba mobile casino. You don't need to download any software or application as the site is accessible in mobile browsers.
About Us
Casimba.com is owned by White Hat Limited, registered in Malta. It provides services under licenses from UK, Malta and Sweden regulators. You can check the documentation on the official websites of the regulators. They are launched from the links on the logos in the footer.
Casimba uses software from several world-renowned online gambling software providers. Also, on the site are available developments of novice studios.
Casimba slot machines are licensed. They open in the browser version. There is no need to download the casino.
Bonuses and Promotion
Casimba Casino is generous to its customers when it comes to promotional incentives. For your first deposit, you will receive a welcome bonus corresponding to this percentage. Casimba Casino will also give you a predetermined number of free spins.
On the 2nd and 3rd deposits, you will receive the corresponding bonuses again, with the amount you receive is determined by the amount you deposited. On these two deposits, Casimba Casino will also give you free spins that are applicable to NetEnt games.
Casimba Casino VIP program
Casimba Casino has a VIP program, which you can become a part of after registration. You will fill out a VIP membership form and your readability will depend on how often you play and deposit. As a VIP, you will receive regular bonuses including free spins, money backs, exclusive contests, and even a personal manager.
News
1. Royal Ascot will run seven races
Ascot Racecourse has announced that Her Majesty the Queen has kindly agreed to approve an increase in Royal Ascot races to seven daily during the 2021 Royal Race (June 15-19). Last year, the Copper Horse, Holyrood Palace and Golden Gates races were added to the program, and the Buckingham Palace races were restored.
Her Majesty has also approved the granting of a new handicap to the Kensington Palace, which will run through the Old Mile for four and younger mares. The Kensington Palace horse races will take place in Kensington Gardens, which has been the seat of royalty since the 17th century.
There are no Silver versions of the Royal Hunt Cup and Wokingham scheduled, and there won't be eight races on Saturday like 2020
Sir Francis Brooke, Her Majesty's Representative to Ascot, said:
"The good thing we learned from Royal Ascot 2020 was that the additional races provided more opportunities to participate and this was welcomed by owners, trainers, breeders and jockeys. We are pleased to make this change permanent. "
The order for 2021 will be based on the 2019 schedule. The 2020 schedule reflected the late start of the Flat season, which required significant changes, mainly related to the timing of Newmarket and Epsom Classics.
In 2021, continually added races will be held every day as final races. The exception will concern Saturday, where the Golden Gate handicap will be held as the sixth in a row, and the meeting will end, as usual, with the race of Queen Alexandra. The Queen Anne Races will return to their normal times, opening the Royal Assembly.
Prizes will be confirmed prior to the early closing of the competition in April and will be credited with a retained amount (based on 2020).
Nick Smith, director of horse racing and public relations at Ascot, added:
"The concept of extended maps has been well received last year and we are very pleased to be able to offer additional opportunities to the jockey community, the public, broadcasters and the media.
Now, more than ever, increased opportunities to win prize money and increased collection, as well as income from domestic and international betting, are critical.
After consultation, we decided to remove the two reserve races and introduce another high-quality handicap, as we are effectively reducing the number by one race from last year, when there were eight on Saturday. It occurred to us that the Old Mile track is only used twice during the Royal Ascot, and another race track will add to the variety of tracks on offer. "
In the past year, extended maps were only possible due to a slight reduction in the size of some fields, and also because the Covid-19 protocols did not allow overnight stays.
"In order to maximize field sizes again, it is imperative to provide an overnight stall, and we have ordered additional temporary stables to be built to the high standards required.
Royal Ascot is constantly evolving and benefiting from many recent additions and promotions, and we are thrilled that this week is now getting bigger and better for everyone."
2. Revolver Gaming Launches With Hollywoodbets
Licensed betting operator Hollywoodbets adds Revolver Gaming video slots to its UK online casino. As per the agreement, all current slots and future Revolver Gaming games will be deployed on the Hollywoodbets UK online platform.
Revolver's integration with Hollywoodbets is facilitated by a distribution partnership with BetConstruct, one of the industry's leading game aggregators and white label providers.
"We are closing 2020 on a high note. Hollywoodbets is the largest sports betting brand in South Africa and now that the brand has established itself as a player in the UK online gaming market, we are delighted to introduce our library of games to such a respected brand. We think 2021 will be a great year for us, and Hollywoodbets will play its part in helping us reach new heights. "- said Ryan Lazarus, CEO of Revolver Gaming.
Douglas Stangrum, Project Manager for Hollywoodbets, commented:
"Our mission as a newcomer to the UK market has been to offer our customers the highest quality games and entertainment. The partnership with Revolver Gaming will allow us to continue this trend as their video slots are making a splash in the online gaming industry. This partnership has a bright future and we look forward to a progressive and successful 2021 with them. "
3. UK BGC Raises Concerns About Online Gambling Black Market
The UK Betting and Gaming Council (UK BGC) has issued a warning of the dangers posed by the illegal online black market. Based on statistics, UK players visited unregulated sites 27 million times a year.
The report showed that 200,000 customers used the services of unlicensed gambling operators over a 12-month period from 2018 to 2019, placing nearly £ 1.4 billion in bets. Overall, unregulated operators accounted for 2.5% of all betting website visits, with 27 million visits. And 9% of total gambling searches came from black market sites.
The government is continuing its review of gambling, which has led to further warnings against unscrupulous black-market operators who have no guarantees set by the regulated sector.
The guarantees include strict verification of identity and age, as well as a wide range of safer gambling tools such as deposit limits, timeouts and interventions where players spend more time or money than usual.
Black market sites can lure children under the age of 18 who are unable to place bets with regulated firms and fail to conduct customer checks, no matter how much time or money is spent gambling.
Michael Douger, executive director of the Betting and Gambling Council, said:
"As the standards body for the regulated industry, we strongly welcome the report, which we believe is a great opportunity to drive further changes in safer gambling. However, these numbers demonstrate the dangers of inadvertently pushing players into an illegal online black market that does not offer any protection to the regulated sector.
The regulated betting and gambling industry employ 100,000 men and women and pays £ 3.2 billion a year in taxes to the Treasury, so the government should be wary of doing anything that puts their position at risk.
Millions of people in the UK experience excitement from time to time, whether in sports, bingo, lottery or the Internet, and it is vital that they can do so in a safe environment and not on the black market. "
4. Court of Appeal dismisses claim against Sportradar
The Competition Court of Appeals (CAT), the UK's main court for business and economic disputes, has rejected claims by Football DataCo (FDC) and Betgenius to bring Sportradar's "competition lawsuit" to the Supreme Court.
In February 2020, Sportradar launched legal proceedings against Betgenius and FDC over how the companies structured the exclusivity of their distribution partnerships for streaming games from the Premier League, English Football League (EFL) and Scottish Professional Football League (SPFL).
Now the claim will be considered in the Supreme Court. Judge Roth concluded:
"Various procedural issues can be considered (for example, should the litigation be divided according to liability and quantity, and whether any issues in the High Court proceedings should be referred to the Court of Appeal). Thus, the jurisdictions will work together to promote fair, reasonable and efficient litigation."
5. Jumbo Interactive licensed in the UK
Jumbo Interactive reported that the Gambling Commission (GC) has granted Jumbo a license to use online gambling software. This allows Jumbo to supply its online platform to GC-licensed operators, who in turn provide gambling and lottery services to UK consumers. The software license is in addition to the external license already obtained through jumb, Jumbo's wholly owned subsidiary in the UK.
"We are delighted to reach this milestone of international expansion, which, together with our Gatherwell subsidiary, will drive our growth strategy for the UK charities market. This is an important step in expanding Jumbo's UK presence following the tremendous work done to date by the Gatherwell team, "said Mr Mike Weverka, CEO and CEO.
Obtaining this license gives Jumbo the ability to market software solutions and charity work in the UK.
The Directly Accessible Jumbo Market includes community lotteries (for large and small communities) and local government lotteries, excluding small community lotteries.
6. NetEnt is now partnering with Buzz Bingo in the UK
NetEnt has unveiled its collection of online games with Buzz Bingo, one of the UK land and online bingo operators. Upon successful integration, the vendor's games will be available to Buzz Bingo players.
The launch of NetEnt builds on NetEnt's leading position in the online gaming sector in the country and allows Buzz Bingo to continue to diversify its product offering.
"It's a great achievement to partner with Buzz Bingo and bring games that players know to its customers," said Andy Whitworth, Chief Commercial Officer for NetEnt. "Our portfolio includes not only well-known games, but also new releases."
Stevie Shaves, Chief Digital Officer for Buzz Bingo, noted:
"It's great to finally have NetEnt content on Buzzbingo. I'm thrilled to see what one of the best content providers in the industry and the best UK bingo company can do together."
7. Southampton FC and Sportsbet io launch a joint promotion for Safer Gambling Week
Southampton Football Club and online betting and casino operator Sportsbet io have joined forces to launch a new campaign to raise awareness of Safe Gambling Week 2020.
The Safer Gambling Week campaign runs from November 19-25, 2020, and the Premier League representatives will provide fans with support and advice on how to bet responsibly. Links to hotlines, etc. will be posted in a special section of the club's official website.
Moreover, the Listen to the Saint in you Program is a new initiative created by Southampton and his main sponsor of the club to promote this issue. In this connection, promotional videos were prepared with the participation of football stars, explaining possible problems.
The club said in a statement that it appreciates that "gambling can be part of a fan's enjoyment of football," but the club itself feels a responsibility to educate and educate fans about the risks of betting on the club and its players.
The club strives to forge links with organizations that support sports bettors to improve and improve their own practices, and RecoverMe is one of the apps that Southampton encourages sports betting fans to download. A mobile mental health platform empowers people to manage their gambling addiction by providing individual support options.
Bookmakers William Hill with FC Tottenham Hotspur held a similar campaign
Mobile Casino
Casimba Casino offers you a responsive Casimba Casino web app for the mobile casino experience, so that you do not have to download an additional application. The mobile Casimba Casino website is tailored to all operating systems so that you can enjoy the full range of functions on the tablet, iPad and iPhone. The Casimba Casino Web App also has the same structure as the desktop version, so you can easily find your way around on the go. However, we have to note at this point that all table games cannot be accessed via the mobile Casimba Casino website, so you have to switch to the PC at this point. Nevertheless, the Casimba Casino Web App proves to be very user-friendly overall, so that you can call up your player account and make mobile deposits and withdrawals within seconds. If the mobile Casimba Casino website were equipped with the popular table games, we could give full points at this point. Nevertheless, the web app proves to be very intuitive, so that you can play your favorite slots on the couch.
Casinos Games
As mentioned, Casimba Casino has a variety of casino games from some of the leading players in the industry. That being said, you are confident that you are enjoying superbly designed games. NetEnt, Quickspin, Microgaming, Red Tiger, Play'n GO, Leander and Probability Jones are some of the providers that support this casino.
Slots are the most famous games in most, if not all casinos. This also applies to the Kazimba casino. You will find over 500 slot titles including classic and modern slots, as well as fixed and progressive jackpots. Popular titles at this online casino include Rich Wilde, Book of Dead and Starburst among others.
Board game lovers can check out the different titles available in the casino catalog. Alternatively, if you want to remember the era of conventional and closed casinos, you can go to the live casinos section and watch live games.
Online Slots
More than 700 Casimba Casino games invite you to discover the Casimba Casino, whereby the focus at this online casino is clearly on the slot machines. The preview images are highlighted with suitable animations and the individual categories are also presented cleanly and clearly. The range of different game manufacturers with which Casimba Casino works is particularly remarkable. In the Casimba Casino you will sometimes find casino games from the pen of:Bally, Betdigital, Big time gaming, Elk Studios, Evolution gaming, Microgaming, NetEnt, Play'N Go, Quickspin, WMS.
If you do not want to filter the individual games according to the manufacturer, you can alternatively browse the categories "New Games" and "Popular Games" and also save personal favorites. In addition to popular classics such as Twin Spin, Koi Princess and Starburst, there are a number of lucrative jackpot slots available, such as Apollo-God of Sun, Arabian Nights, Divine Fortune or King Cashalot.
Casimba Screenshots
Live casino
The Casimba Casino Live Casino games are presented by the two providers Evolution Gaming and NetEnt, which in turn stand for modern and first-class gaming experiences. When it comes to Casimba Casino Live Casino games, the online casino is primarily limited to popular classics such as Blackjack, Roulette, Lightning Roulette, Texas Holdem Bonus Poker and Baccarat. Exotic hunters also get their money's worth with games such as Dream Catcher, Football Studio, Monopoly, Super Sic Bo or Deal or No Deal.
The individual gaming tables including the croupiers give a professional and elegant impression and the quality of the live streams was also convincing in our test. Unfortunately, the individual thumbnails do not provide any information on the betting limits, which is unlikely to please high rollers or very cautious players in particular. Overall, the range of live games seems to be successful, so that friends of authentic casino games will definitely feel at home in the company of the friendly dealers at the Casimba Casino.
The Casimba website boasts several standout features. These encompass a generous welcome bonus, though its terms and conditions might be less favorable. Furthermore, the site offers an exceptional mobile browsing experience. Most notably, it presents an extensive array of top-notch games for your entertainment. While we did identify a couple of concerns – specifically, a limited live game selection and the absence of an app – these issues are not significant enough to dissuade you from exploring this platform.
Famous gambling operator

Authorized regulatory licenses

Large selection of slot machines

Live casino Casimba

Bonuses and promotions of different types

Loyalty program
Long list of excluded territories

Restrictions for residents of some countries

Supports not all popular payment systems

Strict bonus wagering requirements
50% up to 500 CAD + 25 Free Spins on Deco Diamonds
25% up to 1000 CAD + 50 Free Spins on 108 Heroes
200% up to 5000 CAD + 50 Free Spins on Book of Dead
1x2 Gaming, Ainsworth, Aristocrat, Barcrest, Big Time Gaming, Blueprint Gaming, Elk Studios, Evolution Gaming, Ezugi, Foxium, IGT, Kalamba Games, Leander Games, Lightning Box Games, NetEnt, Nolimit City, Play'n GO, Playson, Pragmatic Play, Quickspin, Rabcat, Red Tiger Gaming, Thunderkick, Wazdan, Relax Gaming, Stakelogic, Hacksaw Gaming, Storm Gaming, Iron Dog Studios, Light & Wonder
Android, iPad, iPhone, Windows, Mac

,


,

,

,

,

,

,

To deposit money into your account, register, activate your account and log into your account. Then select the required system at the cash desk, enter the amount and follow the instructions on the screen.
Of course. The Casimba casino bonus is lucrative and rewards you for your first 3 deposits in this online casino up to an amount of 500 euros. You also get 50 free spins for a popular online slot machine, where you can make real money winnings and thus perfectly sniff a little exclusive winners air.
Yes, because this company has an official license to offer games of chance on the Internet, which was issued by the Maltese gaming authority on the basis of strict requirements and which is also valid throughout Europe under EU law. With this reputable provider, nothing stands in the way of carefree and protected gaming fun.
Yes, Casimba also has a VIP program with four levels: Silver, Gold, Diamond and Elite. Each VIP level has different advantages to offer, such as customer service around the clock, welcome bonus, faster payouts, invitations to events and much more.
When you request a withdrawal from Casimba, it will be in your account within 2 to 5 working days, depending on the payment method. However, you should note that your request will first be checked by an employee, which in turn can take up to 2 days. Before making your first payout, don't forget that you also have to verify your details with a copy of your ID and a copy of the invoice.
With some providers you can only claim the bonus offer if you enter the correct code beforehand. You don't have to accept anything for the Casimba welcome bonus.