Beef Lightning is a really entertaining slot, which is mainly due to the cow auction. We have never seen such a feature in this form, unfortunately it is quite difficult to use the M.O.O. lettering, so the bonus round rarely triggers. However, once you have made it, it gets down to business and your pulse will skyrocket.


Play Beef Lightning Megaways Online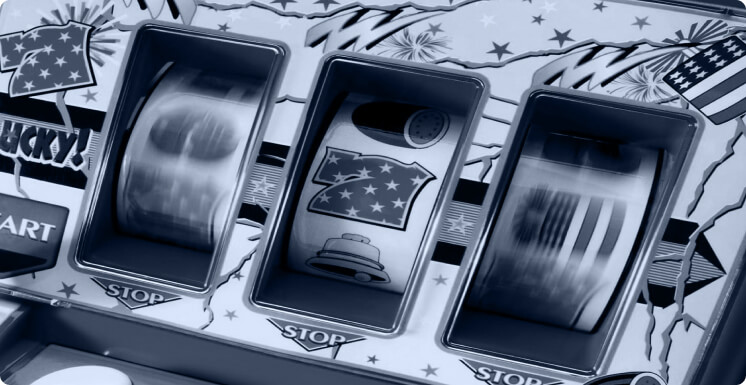 Start the game
Beef Lightning Megaways for Money
Heyspin casino operates from 2017 and is licensed by MGA. The brand has a questionable reputation till today.
It's a community widget, visit community tab for full experience
Beef Lightning Megaways - Site review
Whether you'll hit any of the jackpots, especially the gold one, is debatable, but the cow auction itself is fun and can earn you up to 56,000x your stake in just one spin! While it might not be the best BTG slot, this one packs tons of fun and big wins that add up to 28,674x even in the base game.
Game developer Big Time Gaming releases a new Megaways Farm slot called Beef Lightning. Although the title of the game suggests that this is about meat or animal processing, this is fortunately not the case. Instead of a brutal machine that would remind players where our meat actually comes from, we have an idyllic farm slot where happy animals roam and children would love to spend their holidays. The wooden 6-reel grid is surrounded by lush green meadows, a barn, a pinwheel, paddocks and a bright blue sky. 2 to 7 symbols can land on each of the 6 reels of Megaways Slots, creating up to 117,649 ways to win.
Among the animal residents of the farm you will find a bull and a cow, as well as accessories such as a cowbell and horseshoe and the card symbols 9 to A. The bull pays out up to 20x, the other three premium symbols up to 2.5x. The Beef Lightning Megaways slot machine lives from a cascade mechanism, here simply called reactions, a wild duplication feature and free spins. These run as a cow auction where you can get large sums for cows sold. The lightning bolts from the title of the game also play a major role, as they are printed on the bonus coins, which can bring you particularly high jackpot prizes of up to 25,000x. We award a very good Beef Lightning Megaways slot machine rating for this amusing slot with an extraordinary feature.
Beef Lightning Megaways Bonus Features
You can look forward to a lot of action in this game. Beef Lightning Megaways Bonus features include wild duplications, chain reactions, free spins, cow auctions and bonus coins.
wilds
The branded wild symbol appears on reels 2 to 6 and substitutes for all regular winning symbols. Any Wild that lands can randomly trigger the Wild Duplication Feature, which turns all symbols on that reel into Wilds.
scatters
The three golden signs M.O.O represent the scatter symbols
Bonus Features
The Reaction Feature is nothing less than the Avalanche mechanic under a different name. Winning symbols in a winning combo are removed from the grid, allowing new symbols to fall into the gaps to create more wins. The reactions run until there is no more profit.
Free Spins
To trigger the Beef Lightning Megaways Free Spins, the three scatters that spell the word M.O.O. land on the reels. You get 12 free spins plus 4 more for each additional scatter. The free spins are played in a cowshed where a cow auction takes place. At the beginning a cow is offered, there are no bidders yet. Each bonus coin that lands now increases the number of cows or hammers to be sold. These are displayed in the bottom left of the image so that you always know the status of your auction.
At the end of the free spins, the cows are multiplied by the bids, and you get paid that amount. Bonus coins can also lead to winning bronze, silver or gold medals. These are collected in their own meter and pay you a jackpot when you collect enough of them. In this case, enough means 3 bronze medals, 4 silver medals or 5 gold trophies to win 500x, 2,500x or 25,000x respectively. In addition, the bonus coins can trigger a retrigger that gives you 10 more free spins.
Beef Lightning Megaways Jackpot
You can win three Beef Lightning Megaways jackpots at the same time in this game. All three are fixed jackpots of 500x, 2,500x and 25,000x respectively. All you have to do is be patient until the free spins are triggered and then you need a lucky hand to collect enough medals or trophies. And if you don't manage to win one of the jackpots, you still have the chance to win 56,000 times your stake with just one spin!
Payout percentage (RTP) and volatility
The Beef Lightning Megaways RTP is 96.43%, which is a really good online slots RTP. Not only is the Beef Lightning Megaways RTP high, the Beef Lightning Megaways volatility is also rated high. This is one of the best volatility slots.
Play for free
As soon as the slot is released, we will definitely be on the lookout for Beef Lightning Megaways free spins because we don't want to miss out on free spins on this slot. Until then, get to know the game without obligation by doing a few spins on the slot machine demo. You'll find this slot is addictive!
Beef Lightning Megaways on mobile devices
You can take part in the cow auction from any mobile device, because the Beef Lightning Megaways online slot machine, like all top slot machines from BTG, is optimized for playing on small devices.
Beef Lightning Megaways Screenshots
The Cow Auction during the free spins is a fun addition to the traditional Megaways setup in the Beef Lightning Megaways slot. Due to the multiplier payout at the end of the round, the Bonus Coins may really amp up the action here.
Duplicate wilds give good wins

Cow auction with jackpot up to 25,000x

Free spins with wins up to 56,000x
Hard to trigger free spins
The maximum win is 56,000 bets.
The game has up to 117649 lines.
The minbet is equal to 10 cents.