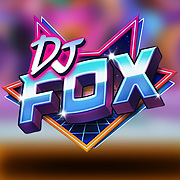 DJ Fox, the latest creation from Push Gaming, brings back the iconic Push-Up feature that gained popularity in Generous Jack. While the term "iconic" might sound like a bold claim, the Push-Up feature made a lasting impression in Generous Jack, a game that defied slot conventions with its unique approach. In DJ Fox, this concept has evolved, introducing new elements like multipliers to elevate the gaming experience.
Play DJ Fox Online Slot For Free
DJ Fox RTP — 94%-96.28%
What is RTP in slots?
You need to check the RTP before playing DJ Fox, casinos can reduce the percentage of returns to the player.
Play DJ Fox For Real Money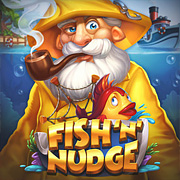 Fish 'N' Nudge
By Push Gaming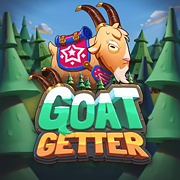 Goat Getter
By Push Gaming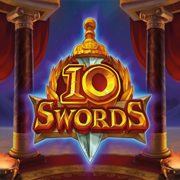 10 Swords
By Push Gaming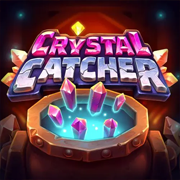 Crystal Catcher
By Push Gaming
It's a community widget, visit community tab for full experience
Fully Unlocked Base Game
DJ Fox presents an unconventional layout with 3 reels and 6 rows, discarding traditional paylines or payways. Instead, players earn prizes by landing LP records on the reels. With a minimum bet of 0.1 and a maximum bet of 100, DJ Fox boasts a robust RTP of 96.28%. However, as is common with many games, the RTP may vary on different sites and regions. Operating at high volatility, DJ Fox offers the potential for a substantial max win of 10,000x the bet.
Theme
The theme of the game revolves around a DJing fox, adding a unique touch to a familiar concept. While there are numerous slots with similar themes, the inclusion of a fox gives DJ Fox a fresh and less overused feel. Compatible with all standard mobile devices and desktops, the game's winning combinations are formed by landing numbered LP records.
DJ Fox Slot Features
Available Features: VIP Symbol, Row Activation, Multiplier Meter, Meter Lock, LP Records, and Push-Up Bet.
VIP Symbol
Landing a VIP Symbol triggers Row Activation and the Multiplier Meter.
Row Activation
Similar to Generous Jack, the game starts with just one row. If a VIP Symbol appears, another row unlocks, leading to another spin. Failing to land another VIP symbol resets the rows.
Multiplier Meter
Displayed on the left side of the grid, the Multiplier Meter fills the lowest available position each time a VIP symbol lands. At the end of a spin, the total win is multiplied by the highlighted value, resetting the meter.
Meter Lock
A random trigger, Meter Lock, freezes the progression of the Multiplier Meter for the next spin. It can only activate if VIP Symbols have been added to the Multiplier Meter in the preceding round, holding all unlocked rows in place for the next spin.
LP Records
To achieve wins, players must land LP Records, each carrying numerical values. Combining these records increases payouts. Special "00" symbols contribute to bigger wins, and strategic placement of numbers results in enhanced payouts.
DJ Fox Screenshots
Push-Up Bet
For an extra thrill, players can activate additional rows at an extra cost:
2.5x activates 1 extra row.
5x activates 2 extra rows.
7.5x activates 3 extra rows.
10x activates 4 extra rows.
True to expectations, DJ Fox introduces another exhilarating product with the Push-Up mechanic. In a sea of slot games, DJ Fox stands out from the crowd with its unique features. While many games follow a standard formula of requiring 3 or 4 Scatters to trigger Free Spins, DJ Fox continuously engages players with its dynamic mechanics. In the end, it's about the numbers and the thrill of winning or losing, and DJ Fox ensures that excitement is constant throughout the gaming experience.
Innovative Gameplay Mechanic

Transparent Rating System

Engaging Theme

User-Friendly Interface

High Maximum Win
High Volatility

Limited In-Game Features

Specific Theme Appeal

Variable RTP
DJ Fox Slot is an innovative online slot game that combines the excitement of a traditional slot machine with a DJ-themed twist. In this game, players encounter DJ Fox, a charismatic virtual DJ, and spin the reels to the beat of energetic music. What sets it apart is the dynamic soundtrack that evolves as you play, creating an immersive gaming experience.
To maximize your winnings in DJ Fox Slot, it's essential to pay attention to the game's unique features. Keep an eye out for special symbols that may trigger bonus rounds, free spins, or multipliers. Additionally, take advantage of any in-game promotions or bonuses offered by the casino.
DJ Fox Slot is typically available on various online casino platforms that offer a diverse range of slot games. To play, simply visit a reputable online casino that features this game in its slot selection. Many modern online slots, including DJ Fox, are optimized for mobile play.