Gonzo's Quest is nothing more than a legendary video slot and has established a worldwide cult of followers long ago. The game, starring the adorable conquistador Gonzo, has become synonymous with NetEnt and acts as a more or less unofficial logo and ambassador for a well-known Swedish gaming provider.
Play Gonzo's Quest Online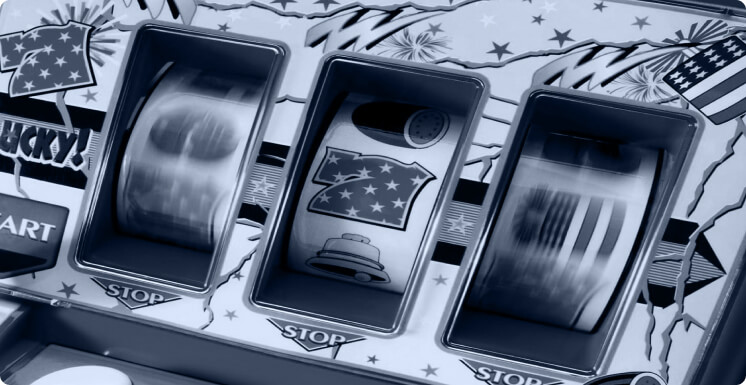 Start the game
Heyspin casino operates from 2017 and is licensed by MGA. The brand has a questionable reputation till today.
It's a community widget, visit community tab for full experience
Gonzo's Quest - Site review
First released in November 2013, Gonzo's Quest was the first game to feature the innovative NetAnt Avalanche feature. The heavy stone block symbols fall from above and the winning symbols explode to be replaced with new falling symbols. This feature, along with great visuals, high variance and many exciting bonus features, makes this an unforgettable gameplay experience that will keep you coming back for more.

With Gonzo's quest to find the city of pure gold
The adventurous slot Gonzos Quest is definitely a visual feast for the eyes. The machine of the Scandinavian slot machine manufacturer Net Entertainment is convincing in every respect, not only with its graphically sophisticated look, but also acoustically with a sophisticated sound that harmonizes wonderfully with the slot theme.
As soon as the game starts, the gambler can immerse himself in the exciting adventure world of Gonzos with animated precision and immediately set off on a treasure hunt in the golden city of El Dorado with the clever crook. There the pure adventure of the special slot art awaits him, which in terms of design has spared no detail of the story. For gamblers who are not that well versed in history, the story is told in a few words.
In Gonzos Quest, Spanish explorers set out to find gold. But the thieving Gonzo is already preparing another plan in the back of his mind during the trip. The ship drops anchor off the coast of Latin America. During the night, Gonzo steals the treasure map on board, which nobody but the crew knows about. The mysterious map leads to the city of El Dordo, which is said to be made of pure gold. When Gonzo got the treasure map, he disappears from the ship and goes in search of the legendary city on his own.
How to play Gonzo's Quest
It is always wise to check the paytable before you start playing - as it gives you a good overview and tells you what to look for. We've taken the liberty of doing this for you to give you a quick overview of the real value of each symbol:
Face with a blue stone - Pays 125x of total bet for 5 on a payline
Face with a green stone - Pays 50 times the total stake for 5 on a payline
Yellowstone Face - Pays 25x the total stake for 5 on a payline
Purple Stone Face - Pays 10x the total stake for 5 on a payline
Animal Stone Faces - Pay between 5x and 2.5x for 5 on a payline
Clicking on the little wrench icon in the left corner will take you to the game settings, but the only thing you can choose here is to turn off the intro movie and use the spacebar to rotate. In other words, there is no quick play option, which is a little sad. "?" The icon in the same corner will take you to the game rules screen. Here you can flip through an overview of how Gonzo's Quest slot works, and some statistics are also presented here.
What follows is NetEnt's somewhat complex betting level system. You need to select the bet level from 1 to 5 and then the value of the coin. This combination will determine how much you actually bet per spin, and you can see it in small fonts right below the scroll button. For example, a bet level of 1 and a coin value of 0.05 will cost £ 1.
Click the auto play button right next to the scroll button and you can set from 10 to 1000 auto spins. You can also choose from the advanced options menu, where you can select various criteria for when the auto play feature should stop.
Gonzo's Quest RTP, Variance and Tech Data
Before we dive into all the fun bonuses this game has to offer, let's take a look at some technical data: RTP: 96%
Volatility / variance: high
Layout: 5 × 3
Paylines: 20
Bonus features: free spins, multipliers, scatter, avalanche function and jokers
Bets: 0.20 to 50
Max wins (coins): 187 500
Gonzo's Quest RTP is more or less on average. Most slots have an RTP of about 96%, so in this sense it is "average game" (but not in most other ways). RTP stands for Return to the Player and is a theoretical measure of how much a given slot will return to players in the long run. The high variance of Gonzo's Quest is almost as legendary as the game itself.
This is the perfect game for players who can handle some of the swings in their bankroll as they aim for a big win. Keep your cool and this game will reward you for it but be prepared to wait a bit between big payouts.
Bonus Functions of the Slot
The first thing you notice when playing Gonzo's Quest is the reel structure, or maybe we should say; lack of drums. Instead of the spinning reels that we are used to seeing on most slots, in this game, symbols fall from top to bottom to stack on top of each other.
It was sensational when the game was first released and has since been copied by many other game providers.
· Avalanche Feature. The Mayan carved stone block symbols fall and overlap to form winning combinations. All symbols in winning combinations explode and leave room for more symbols to fall from above. As long as you keep building new winning combinations, this avalanche feature continues until you no longer hit a winning combination. At the top right of the screen you will see a multiplier.
Keep an eye on this, because for every consecutive avalanche, your multiplier will increase from 1x to 5x. This, of course, means that your winnings will increase as the number of consecutive wins increases.
· The Wild symbol in Gonzo's Quest is animated and appears randomly on the reels. It can mimic all other symbols, including the freefall symbol, to maximize and maximize your winnings across all 20 paylines.
· Gonzo's Quest Free Spins. The free spins feature in Gonzo's Quest is called Free Falls (as the symbols fall rather than spin). Place at least 3 Free Fall symbols on a payline and you get 10 Free Spins (or Free Falls, if you like). You can also get 20 free spins if you are lucky enough to get 3 or more free fall symbols on 2 separate bet lines at the same time. The free fall feature also comes with an animation where you can see Gonzo walk through the gate and head towards the glowing golden pyramid on in the background. You can replay more free spins by landing 3 or more free fall symbols in free fall rounds. This feature has a multiplier of up to 15x and you will see another animation at the end of the free spins feature.
Gonzos Quest and the El Dorado City symbols
Gonzos Quest comes up with some really impressive slot symbols. Gonzo's adventure world takes place on five reels, three rows and 20 paylines. Fragments of a mystical temple are among the beautiful symbols. They fall on top of each other like cuboid stones and hold the partially crumbled temple together.
Gonzos Quest houses symbols of gods, as well as other mystical symbols from the bygone times of the Aztecs. The slot symbols are enthroned in the noblest form on massive rocks. Two special symbols play an important role in Gonzo's adventurous search. The wild symbol as a stone with a question mark, for example. In its Gonzos Quest function, the wild replaces all other symbols in the slot as a wild card.
The second important special character is the symbol "Free Falls". It shows up in the shape of a golden head and is involved in the exciting search as a Free Spins trigger. To do this, however, it must first appear at least three times on a set payline. Gonzos Quest creates a lucrative profit meaning for its winning symbols only from left to right.
Gonzos Quest and the mysterious game instructions
If you are looking for the usual spinning reels in this adventure-filled slot, you will not find it. In Gonzo's Quest, ibex spin and, with a little bit of luck, stumble into the gambler's winning trap. Now it's getting even more exciting.
When this happens, the excited player has the opportunity to look for a brief moment at the golden city called El Dorado before the opaque wall with the symbols builds up again in front of him. But be careful, the player who is constantly accompanied by the thieving gonzo should not be greedy for gold. Gonzo keeps an eye on his colleagues.
Play the Free Demo
It's always a good idea to test a new slot for free with a few hundred spins before playing for real. This way, you will get an idea of ​​what kind of bankroll you need and what is the ideal bet level to stay afloat for a longer period of time.
Gonzo's Quest for Mobile and Tablets
Like all modern NetEnt games, this video slot is fully optimized for mobile and tablets. You can play anywhere as long as you are connected to the Internet or Wi-Fi. Play on Android phones or tablets or use an iPhone or iPad if you prefer. The game works great on any device and playing on the go has never been so much fun.
Similar Slots
You can easily compare Gonzo's Quest with different slots with the similar technical and visual effects:
· Fruit Case from NetEnt - The one-armed bandit Fruit Case refined the old school theme and moved berries and fruits to the cannery. The letters of the card denominations are depicted on the jars, but at first glance you can decide that these are the names of vitamins, for example: Ace is vitamin A. The maximum game coefficients for the picture with the strawberry. Three such symbols increase the bet 50 times, four - 200 times, five - 2000 times. RTP – 96,4%
· Monsters House – RTP 95,48% from Join Games, inspired slot by Dr. Frankenstein and the recent children's movie. The game takes place in a laboratory for the production of various sweets, but at some point, something went wrong, and all the ingredients were mixed. As a result, jelly monsters appeared. They became the main characters of the J.Monsters slot machine. On the technical side, this slot machine is equipped with five reels and ten pay lines. The set of symbols presented in it will help you to get the coveted prize, among which you will see sweets marked with Q, K and A, as well as four jelly monsters of purple, orange, green and red colors. Another important symbol is the wild octopus - monster, which has interesting features.
Conclusion
Gonzos Quest is a game from the Netent company. The company is known for making well-designed games that are fun. Gonzos Quest is a slot game and is often used in online casinos. The principle is quickly understood. There is a total of 5 different levels. Level 5 is the most valuable and level 1 is the least. If three of the same symbols are used, the player wins. The special thing about it: After winning, the stones fall from top to bottom, so that further wins can arise. The goal is the golden symbols. There 10 free spins can be played for free.
Gonzo's Quest Screenshots
One of the most well-liked online slots is Gonzo's Quest. Despite being made available in 2011, You can earn a lot on a base game spin (2,500 x stake) and on each free spin (37,500 x stake) due to the increasing multipliers in this game with fantastic graphics and animations.
Legendary NetEnt game

Stunning 3D graphics and animation

Avalanche Feature (Cascading Wins)

Exciting Free Fall Free Spins feature

High variance means big wins
High volatility is not for everyone
This game comes with a return to player rate of 95.97%, which is around the industry average.
The volatility of this game is average, but it tends to the higher level of the environment.
Filling the screen with the highest paying symbol will give you a maximum Gonzo's Quest win of 2,500 times your stake. However, if you do this with a 15x multiplier in the bonus round, you can win up to 37,500x your stake.
Yes, you can play the free demo at the top of this review page. There you will also find a large selection of reliable casinos that carry this game.