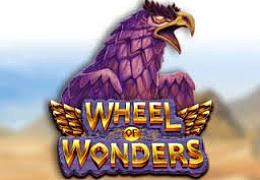 Wheel of Wonders is a fantastic slot from Push Gaming. It was quiet around Push Gaming for a long time, but now it is clear that they were working on making one of the best slots of 2020. We encounter their unique script in Wheel of Wonders. What does it all mean? No idea, but it's cool.
Play Wheel of Wonders Online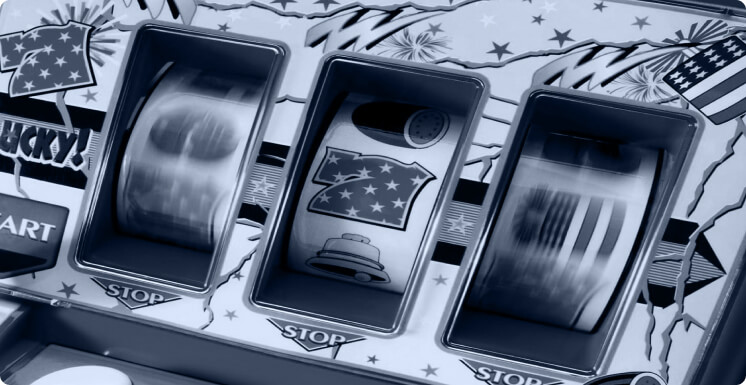 Start the game
Wheel of Wonders for Money
Heyspin casino operates from 2017 and is licensed by MGA. The brand has a questionable reputation till today.
Well, yes, the same roulette judging by the size of the multiplier with one zero. The bonus game and spins do not drop out very often, so you can simply ignore them and just play like an ordinary European roulette. No difference.
As for me, it's more familiar to play roulette - there is a table with fields and is visually lined more favorably for players, and the wheel somehow doesn't look very stylish. Although some people might like it.
Great game, I liked it. There is no progressive jackpot. There are a few basic buttons that keep the game fairly simple. Free spins often drop out, there is a good bonus game.
It's a community widget, visit community tab for full experience
Wheel of Wonders - Site review
At Wheel of Wonders, you will be taken to Mesopotamia, which is Greek for "between the rivers". There lived a special people, who became known as the first people who could read and write. In addition, they knew how to apply law, made beautiful art and erected architectural masterpieces.
Wheel of Wonders is full of surprises, boosters, ever-expanding playing fields and potential. There is so much going on that it takes a while to get it all figured out. That's not a bad thing. Wheel of Wonders knows how to captivate, and the swelling music also increases the tension as soon as you come close to a bonus round or a booster.
Wheel of Wonders is a win all ways slot. You start with 729 ways to win, on a 6 x 3 playing field.
By making several consecutive winning combinations you can expand this playing field to 46,656 ways to win. Winning combinations disappear and make way for new ones, so that chain reactions can start. As you make winning combinations, fill the three meters at the top of the reels.
The further you get, the more meters you fill and the more attractive the boosters are.
You can win these boosters:
· Bet Multiplier Prizes: win cash prizes from 1x up to 5,000x
· Total Multipliers Prizes: Your total win will be multiplied
· Base Game Features: symbol upgrades, extra wilds or extra ways to win
Make no mistake about these features: especially the symbol upgrade can yield huge amounts. The betting range is between 0.20 euros and 20 euros per spin. The theoretical payout percentage is an excellent 96.50%.
Symbols and Payouts
The symbols look beautiful and colorful, although it is difficult to determine what they should represent. The wild is a lion, we're pretty sure of that. But all the other symbols are a wonderful mix of animals, signs and utensils.
High symbols are worth between 25 and 40 times the stake for a six of a kind. Wilds substitute for all symbols, but do not appear on all reels.
Free spins bonus
If you manage to clear the entire playing field, you will win the free spins bonus. This will initially give you 5 free spins, but you can also earn extra free spins.
Before you start the free spins, a multiplier is also assigned, again by spinning a wheel. You earn extra multipliers that can go up to no less than x20.
Is that it then? No, it is not. There is more. Much more. All free spins are played on the full playing field, so you have a high chance of winning combinations.
And if you land 5, 9, or 15 consecutive winning combinations, you will win 2, 3, or 5 extra free spins.
If you can do that, you'll have one more reason to be happy. After all, you can spin the multiplier wheel again, after which the progressive multiplier is increased further. With a bit of luck and a few retriggers you can create a kind of super monster of a free spins bonus, where you can win tens of thousands of times your bet.
Wheel of Wonders Screenshots
We really like Wheel of Wonders. Everything is right about the slot: the theme, the gameplay, the music and the bonus rounds. Thanks to the boosters, which also act as a kind of life-saver, a "dead" game round can suddenly be revived or suddenly yield a mega payout.
It's all quite overwhelming, but just let that sink in – it's totally worth it. This is one of the few slots where we seriously doubted whether we should give 5 stars.
Great theme

Nice Graphics

High RTP
The game's payout percentage is 96.5 %.
The volatility is brutally high.
The highest recorded win was at 47,233x.