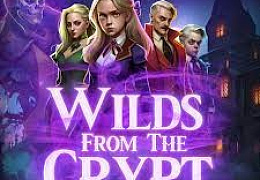 "Wilds from the Crypt" is a recently launched casino slot by Kalamba Games, set in the eerie backdrop of a graveyard outside a haunted castle. This spooky-themed slot introduces a unique gameplay mechanic called the Hyper Bet, which offers three distinct bet levels.
Play Wilds from the Crypt Online Slot For Free
Wilds from the Crypt RTP — 96.31%
What is RTP in slots?
You need to check the RTP before playing Wilds from the Crypt, casinos can reduce the percentage of returns to the player.
Play Wilds from the Crypt For Real Money
Play Wilds from the Crypt in trusted casinos. We give a guarantee for the casino in the reliable casinos section.
Anubis Wild Megaways
By Inspired Gaming
Reel Lucky King Megaways
By Inspired Gaming
Maze Escape Megaways
By Fantasma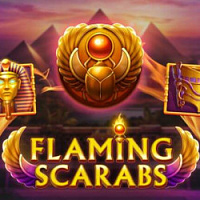 Flaming Scarabs
By Kalamba Games
It's a community widget, visit community tab for full experience
Wilds from the Crypt
Wilds from the Crypt Slot Review
As players increase their bet levels, they unlock more valuable Wild Multiplier Symbols and additional Free Spins when activating the feature. However, players should carefully consider their choice, as lower Hyper Bet levels offer better payouts for winning combinations.
Featuring a six-reel setup against the backdrop of a graveyard, "Wilds from the Crypt" offers engaging gameplay elements that include Wild Symbols, Lucky Loops, K-Gamble, Free Spins, and a Bonus Buy option.
How to play Wilds from the Crypt
Features
Wilds from the Crypt Screenshots
Mobile Use
How to play Wilds from the Crypt
"Wilds from the Crypt" is a video slot from Kalamba Games featuring 6 reels, 4 rows, and 40 paylines. The game offers a range of bet options, with a minimum bet of 0.28 and a maximum bet of 100. The Return to Player (RTP) varies depending on the chosen Hyper Bet level: 96.31% for level 1, 96.48% for level 2, and 96.52% for level 3. The highest RTP of 97.18% is achievable on Hyper Bet level 3 during the Bonus Buy feature. The game's volatility is unspecified, and the maximum potential win varies from 2,800X to 10,000X the bet, contingent on the chosen Hyper Bet level.
Features
Hyper Bet Levels: "Wilds from the Crypt" offers three Hyper Bet levels, affecting both Wild Multiplier Symbols and Free Spins. The higher the Hyper Bet level, the more valuable the Wild Multiplier Symbols and the more Free Spins are granted during the Free Spins feature.
Lucky Loops: Accumulation Symbols can appear during base game spins. These symbols are collected above the reels, with three symbols resulting in one Multiplier Wild. After every tenth spin, the Lucky Loops feature is triggered, placing stacked Multiplier Wilds on random reels. Regular Wild Symbols that appear during this feature also become stacked.
K-Gamble: Wins exceeding 3X the bet can be gambled in the K-Gamble feature, allowing players to double their winnings in a 50/50 gamble. Players can increase or decrease their potential winnings, altering the odds of winning.
Free Spins: Landing 3 or more Scatter Symbols initiates the Free Spins feature. Wild Symbols become Expanding Wilds, covering entire reels. Sticky Multiplier Wilds with varying values based on Hyper Bet levels are also present. Additional spins are earned by landing Scatter Symbols during Free Spins.
Bonus Buy: Players can purchase Free Spins with different costs, depending on their chosen Hyper Bet level and desired number of spins.
Wilds from the Crypt Screenshots
Mobile Use
Experience the eerie thrills of "Wilds from the Crypt" slot on your mobile device. This spooky-themed game by Kalamba Games has been optimized for mobile play, allowing you to enjoy its haunting gameplay, Wild Multiplier Symbols, and engaging features seamlessly on your smartphone or tablet. Immerse yourself in the graveyard setting, trigger Free Spins, and unravel the mysteries of the crypt, all while playing comfortably on the go.
"Wilds from the Crypt" presents an exhilarating casino slot experience with a host of captivating features. Beyond the standard Wild Symbol, the inclusion of Multiplier Wilds and the innovative Hyper Bet mechanism adds depth to the gameplay. The choice of Hyper Bet level introduces a strategic element, influencing both Free Spins and Wild Multipliers. Overall, the game offers an engaging fusion of spooky visuals, inventive features, and enticing potential rewards.
Innovative hyper bet mechanic

Engaging theme and graphics

Diverse features

Mobile optimization

Varied payouts
Learning curve

Volatility uncertainty

High bet buy-in
The Hyper Bet feature offers players three different bet levels that impact Wild Multipliers and Free Spins. Players can choose between higher multipliers and more Free Spins by adjusting their bet level.
Multiplier Wilds are symbols that not only substitute for regular symbols but also come with multipliers. The multiplier value is determined by the chosen Hyper Bet level, influencing potential wins.
Accumulation Symbols collected during base game spins trigger the Lucky Loops feature after every tenth spin. This feature places stacked Multiplier Wilds on random reels, enhancing winning potential.