Wonky Wabbits is a slot that is most often played around Easter but can be played all year round. It all looks childish, but Wonky Wabbits is a serious slot for the serious gambler. Although the theme of a hungry hare lends itself perfectly to complicated bonus features, NetEnt has omitted that.


Play Wonky Wabbits Online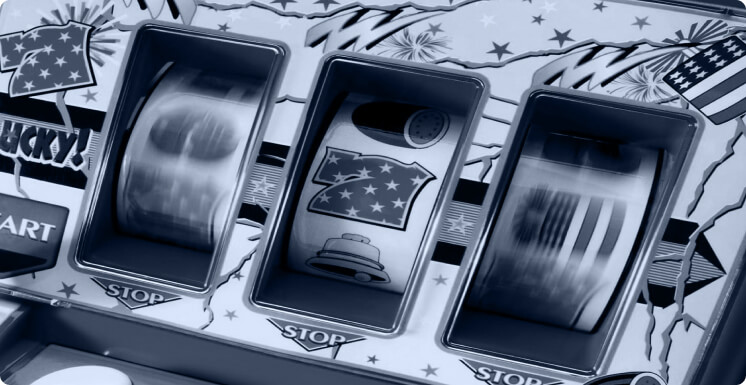 Start the game
Heyspin casino operates from 2017 and is licensed by MGA. The brand has a questionable reputation till today.
It's a community widget, visit community tab for full experience
Wonky Wabbits - Site review
How does Wonky Wabbits work?
The symbols all come from the land: carrots, tomatoes, corn on the cob, broccoli and aubergines. Wonky Wabbits pays out from left to right and right to left. You get paid in credits per bet level. The maximum bet level is 10 and you can play with €0.01 to €0.50 per coin. So play; you from € 0.30 up to a maximum of € 150 per spin.
You can win quite a bit in the Wonky Wabbits base game. For example, five carrots yield 1,500 credits per bet level and per payline. The bet with which you play makes all the difference. With the minimum bet, 1,500 credits are € 15. With the maximum bet you can easily grab 15,000 credits and thus up to € 7,500.
If you have five symbols on a payline, you will only be paid one of the two lines. The payout is fine:
Carrot: 1,500 to 15,000 credits
Tomato: 750 to 7,500 credits
Corn on the cob: 600 to 6,000 credits
Broccoli: 500 to 5,000 credits
Eggplant: 400 to 4,000 credits
Wonky Wabbits has a simple gameplay that does what a slot machine should do: pay out a lot every now and then. The cheerful tune in the background is fine, especially when things are going well. In terms of bets, we would be sitting at a few euros per spin. The maximum bet is a bit low with such a high variance slot machine, while with the minimum bet you benefit just a little too little from the large winning opportunities that Wonky Wabbits offers.
You can win up to 195 thousand euros per spin. Wonky Wabbits is a great paying NetEnt slot machine, with a payout percentage of 96.5 percent. This all happens at a slightly higher variance. Especially compared to most other NetEnt slots, the variance of Wonky Wabbits is quite decent.
Wonky Wabbits: Wild Duplication
There is no bonus game on this slot. That's not a bad thing, because Wonky Wabbits mainly targets serious players who play for big prizes instead of bonus games. Result players instead of pleasure players.
There is one feature, namely the Wild Duplication. Every time you spin a Wild symbol, you get an extra Wild symbol elsewhere on the screen. A hare will then come out from under the reels, it will eat the symbol that is on that spot and replace it with a Wild symbol. This spot isn't chosen randomly, but Wonky Wabbits takes the spot on the reels that gives you the best payout.
Wild symbols spin on every reel, while Stacked Wild symbols even spin on the second and fourth reel. This way you can spin up to 7 Wild symbols at the same time. These turn into 14 Wild symbols thanks to Wild Duplication. Except for one symbol, every symbol is then Wild.
Do you have a carrot? Then you win 22,500 to 225,000 credits, depending on your bet level.
Wonky Wabbits Screenshots
This is one of those slots that we quickly talked about, but which is well worth playing. You can often win your bet in the base game. You don't even have to unlock a bonus game for that. Every spin you have a chance to win a maximum of 225,000 credits or € 112,500. That is 750 times your total bet and for a NetEnt slot machine that is a lot.
The theme is nicely developed. The graphics are neat and the joke with the hare eating the symbol at a Wild Duplication is of course not bad either. Don't be confused by Wonky Wabbits' childish cartoon graphics, though. It is a serious slot machine that you should also approach.


Nice and fun topic

Great bonus rounds

High possibility of winnings
Wonky Wabbits has similar slots including Lakes Five, Faming Fox.
Wonky Wabbits by Net Ent has an RTP of 96.44%.
Wonky Wabbits was developed by Net Ent.